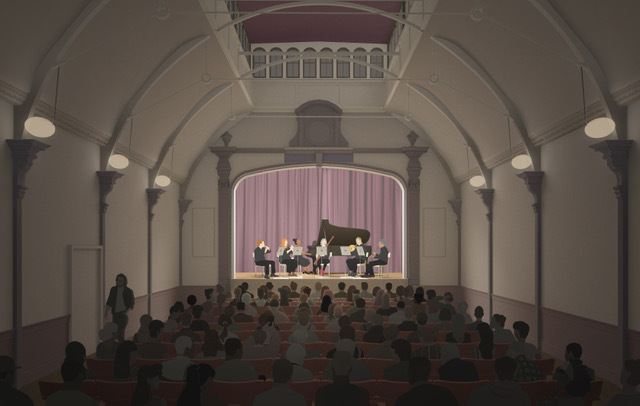 Planning permission has been submitted to restore a historically significant but long-dormant Grade II-listed theatre in Notting Hill.
The 20th Century Theatre was actually built in the nineteenth century: when it opened in 1863 it was simply the unnamed theatre component of a small arts complex called the Victoria Hall. Three years later the theatre got its own name: the Bijou Theatre. By all accounts it was pretty popular, although the most historically significant production to be staged there wasn't actually a smash per se, but rather an Oscar Wilde premiere that ran for two performances only.
Following his disgrace and imprisonment in 1895, Wilde's plays were seriously fallen out of favour in Britain, and his late work 'Salome' couldn't get past the censor. However, members clubs weren't bound by same rules, and hence the Bijou played host to two members-only performances of 'Salome' in 1905 – the only British performances it would have until 1931, when the censor finally allowed it.
After that it was renamed the Century Theatre, then the 20th Century Theatre. It dabbled with being a cinema and hosting amateur productions, before ignominiously switching to being an antiques warehouse in the '60s.
But now music and arts charity the Aspect Foundation is looking to restore it as a 175-seat concert hall, aimed at small-scale chamber music performances and educational work – the idea is it would serve as a performance venue in the evening and rehearsal space during the day.
There's no guarantee of approval or timetable for it to be restored, but Aspect's application argues that restoring the theatre to its original purpose is a responsible use for the space. 
These are the best new London theatre shows to book for in 2023 and 2024.
ICYMI: the National Theatre is giving away thousands of free tickets.
Stay in the loop: sign up for our free Time Out London newsletter for the best of the city, straight to your inbox.