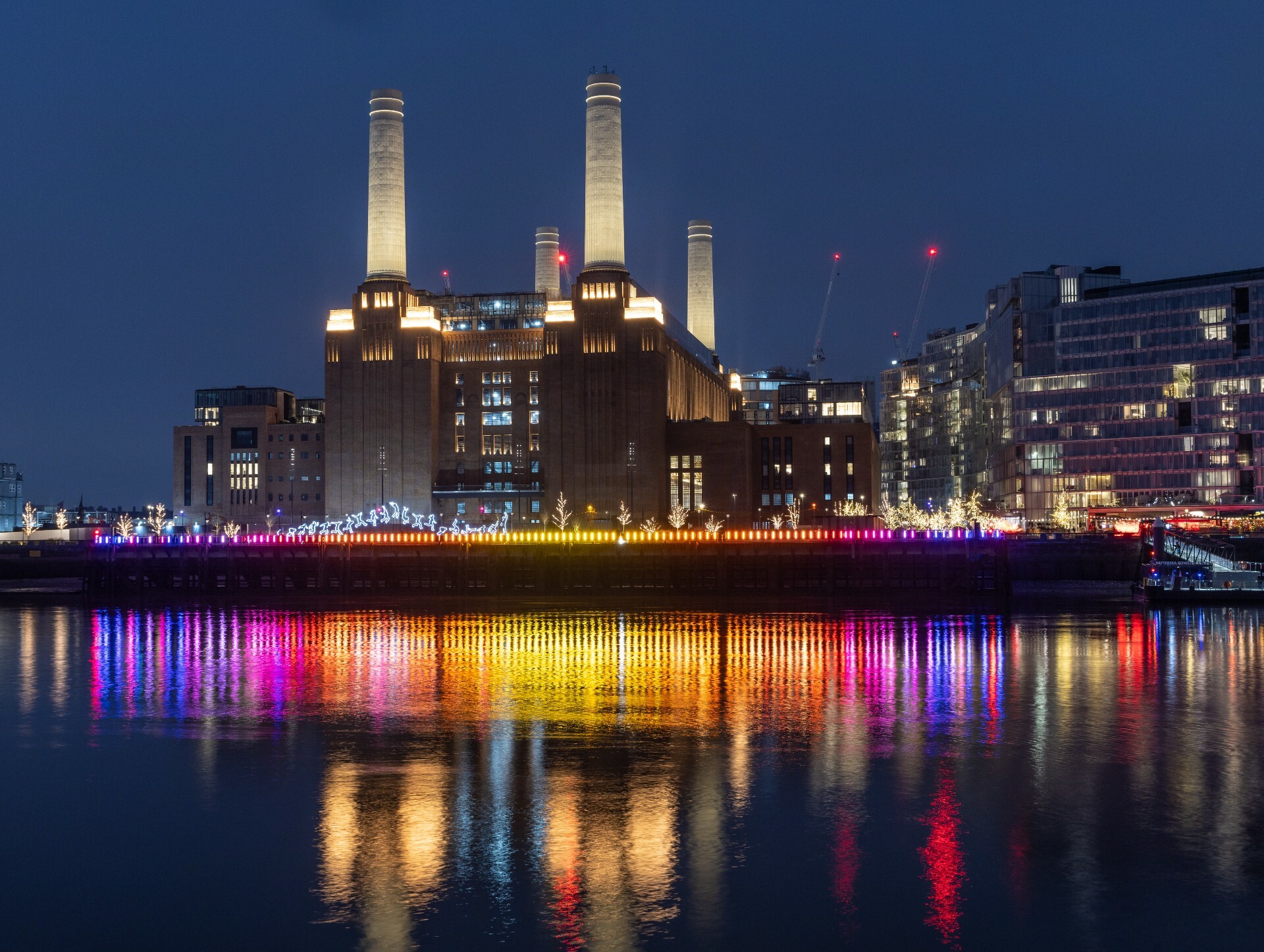 Just in time to fight the triple whammy of a post-Christmas comedown, seasonal depression and the cost-of-living crisis, the Battersea Power Station Light Festival is back to bring some much-needed brightness into your life this winter. 
The third annual light show, curated in partnership with Light Art Collection, will return from January to March 2023. There'll be eight installations from renowned international artists on display – the largest collection of works in the festival to date, and the grade-II-listed behemoth will also be illuminated for all to see. 
Visitors can check out a giant illuminated bathplug by Atelier Haute Cuisine, which designed the object to make people think twice about water consumption and how much is wasted 'going down the drain'. Studio Vertigo has also made a massive illuminated rainbow Slinky to remind you of simpler times and encourage visitors to see London in new ways. This is the first time the artwork will be on display in London. And returning for a third time is 'Eternal Sundown' by Mads Vegas, which uses 140 energy-saving LED tubes to create a post-apocalyptic sunset along the Coaling Jetty with the iconic Battersea Power Station as a backdrop.
As you peruse the lights, you can also nourish yourself with eats from food trucks taking part from the likes of Cheese King, Chipsy, Fondue Power, Queen of Crepes, Roti King and Simply Hog Roast.
Battersea Power Station Light Festival, Jan 19-Mar 5. Free. 
Arsenal has unveiled the artwork for the outside of Emirates Stadium.