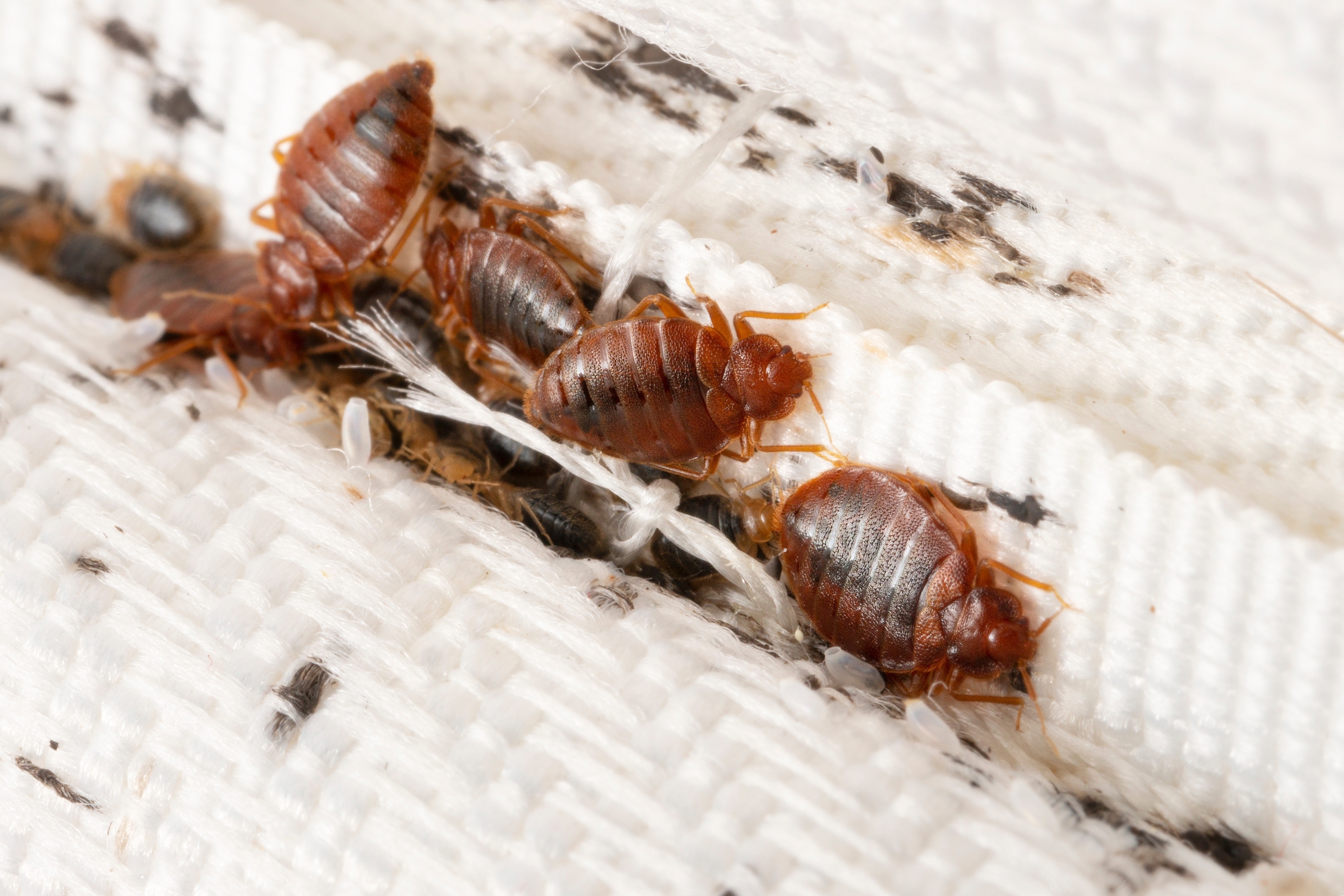 In case you haven't heard, Paris is experiencing a bedbug epidemic at the moment. The gruesome critters have taken over the French capital, and from Metro seats to AirBnbs, nobody has been spared from the blood-sucking parasites. Parisian authorities have already warned that 'no-one is safe' in the French city. But could Londoners be facing the same fate imminently?
Deputy Mayor of Paris Emmanuel Gregoire has called the infestation 'widespread'. 'You have to understand that in reality no one is safe, obviously there are risk factors but in reality, you can catch bedbugs anywhere and bring them home,' he said.
Being extremely hard to kill, bedbugs are classed as mutants as they posess genes from other organisms. Now experts have warned the mutant creepy crawlies could make their way over to London via the Eurostar. Gulp. 
Bed bugs already exist in the Big Smoke, but it could be about to get much worse. Pest control specialists in London told the Independent that the critters could easily survive the two hour, 16 minute train ride from Paris to London. With a lifespan of four to six months, bed bugs can easily stow away in clothes and dirty suitcases, meaning they can spread from city to city like wildfire. 
David Cain, founder and MD of Bed Bugs LTD and a qualified microbiologist told the Independent that bedbugs could be arriving from Paris 'without a shadow of a doubt'. 'I have known people go on daytrips to Paris not even staying in hotels or other high-risk activities and come back with them. Paris has been a popular link for the last six years,' he said. 
If you've been unfortunate enough to catch bed bugs, Cain advises: 'Baking soda and an ice cube make a paste apply it to the skin for 30 seconds.'
Get your hazmat suits ready, because it could be only a matter of time before London has been taken over by the disgusting bugs. 
Did you see that a baby beaver has been born in London for the first time in 400 years?
Listen to Time Out's brilliant new podcast 'Love Thy Neighbourhood': episode eight with Hans Ulrich Obrist in South Kensington is out now.
Stay in the loop: sign up for our free Time Out London newsletter for the best of the city, straight to your inbox.