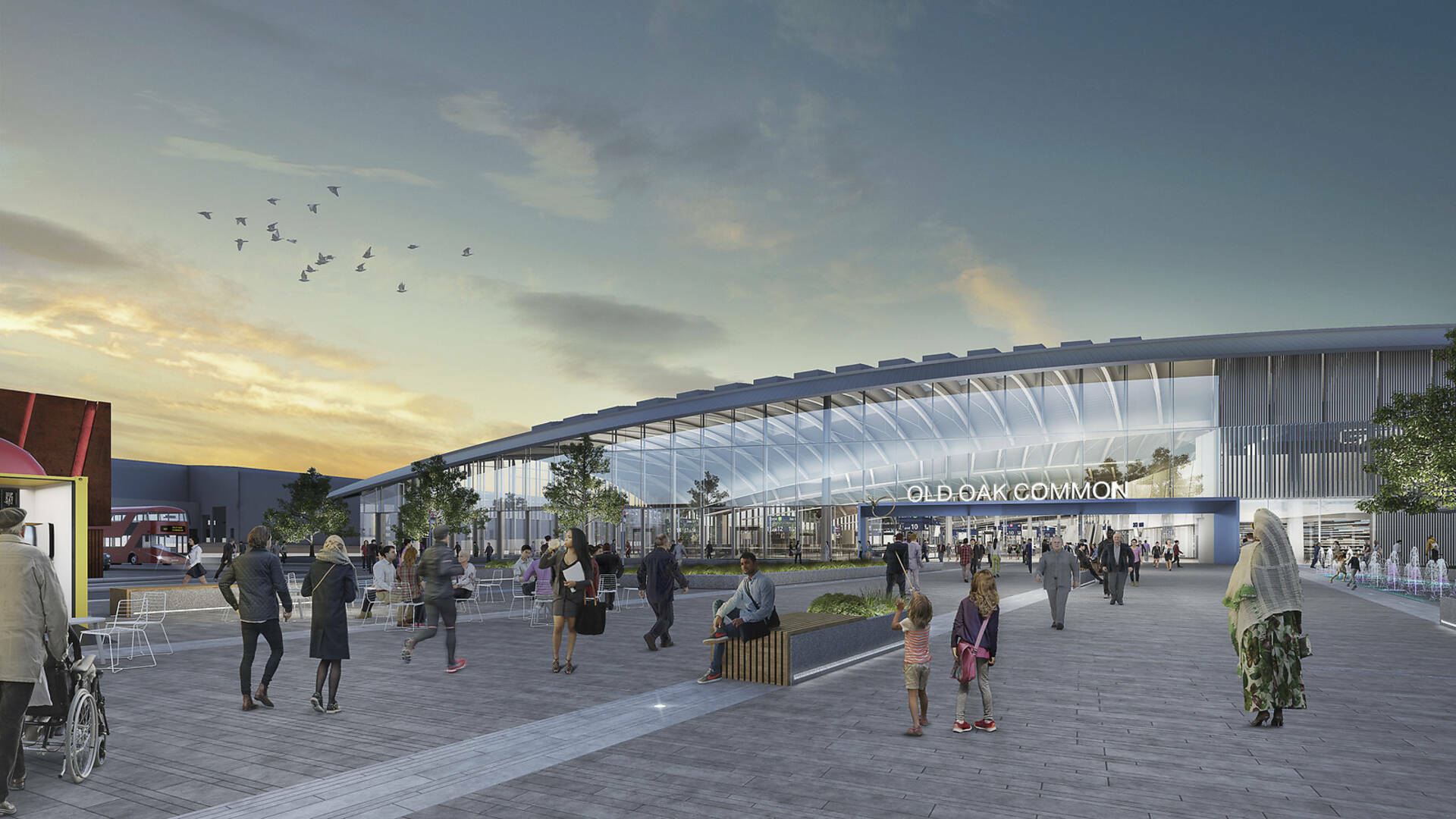 HS2, the UK's sprawling new high-speed railway line from London to Birmingham, is still many, many years from completion. However, more bits of it are being revealed all the time – and the latest hint we've got of the project? Well, that'd be the designs for Old Oak Common, a massive HS2 interchange in west London that is set to be the biggest train station ever built in the UK. 
Since work on HS2's connection to Euston is on pause, it looks like Old Oak Common will be where the first journey on the line departs. And whatever you think of HS2 itself (the project has proven very, very controversial over the years), the new hub looks like it'll be one of the capital's most dazzling transport hubs. 
Old Oak Common will have 14 platforms, with the six high-speed platforms hidden underground. On top of it will be a sizeable park, which is indicative of the project's green ambitions. 
Indeed, Old Oak Common has already received praise for its environmental design and building methods. The Building Research Establishment's Environmental Assessment Method awarded it 'outstanding' for its eco-friendliness – something only one percent of new UK building projects achieve. 
Construction firms plan to limit the environmental impact of building Old Oak Common by using a conveyor belt system for excavation (instead of lorries). Once completed, the station will also require minimal or no grid-supplied energy, as its roofs will be adorned with solar panels and the open plan interior should allow for natural ventilation.
What's more, 100 percent of the water needed for urinal and toilet flushing will be rainwater harvested, and there'll even be daylight sensors to limit the use of artificial light. 
HS2 Ltd said: 'The most effective way to cut transport carbon emissions in the UK and improve our air quality is to invest in rail, including HS2. [It] will help the UK's fight against climate change and the drive to reach net zero carbon emissions.'
Old Oak Common's designs sound very impressive. Here are some artists' impressions of what the new station will look like, in all its sustainable glory.  
Pretty cool, eh? The earliest estimated date of the opening of Old Oak Common is 2029, so maybe don't get too excited about seeing all this IRL any time soon. 
Did you see that this London tunnel is about to introduce a toll fee for drivers?
Stay in the loop: sign up to our free Time Out London newsletter for the best of the city, straight to your inbox.