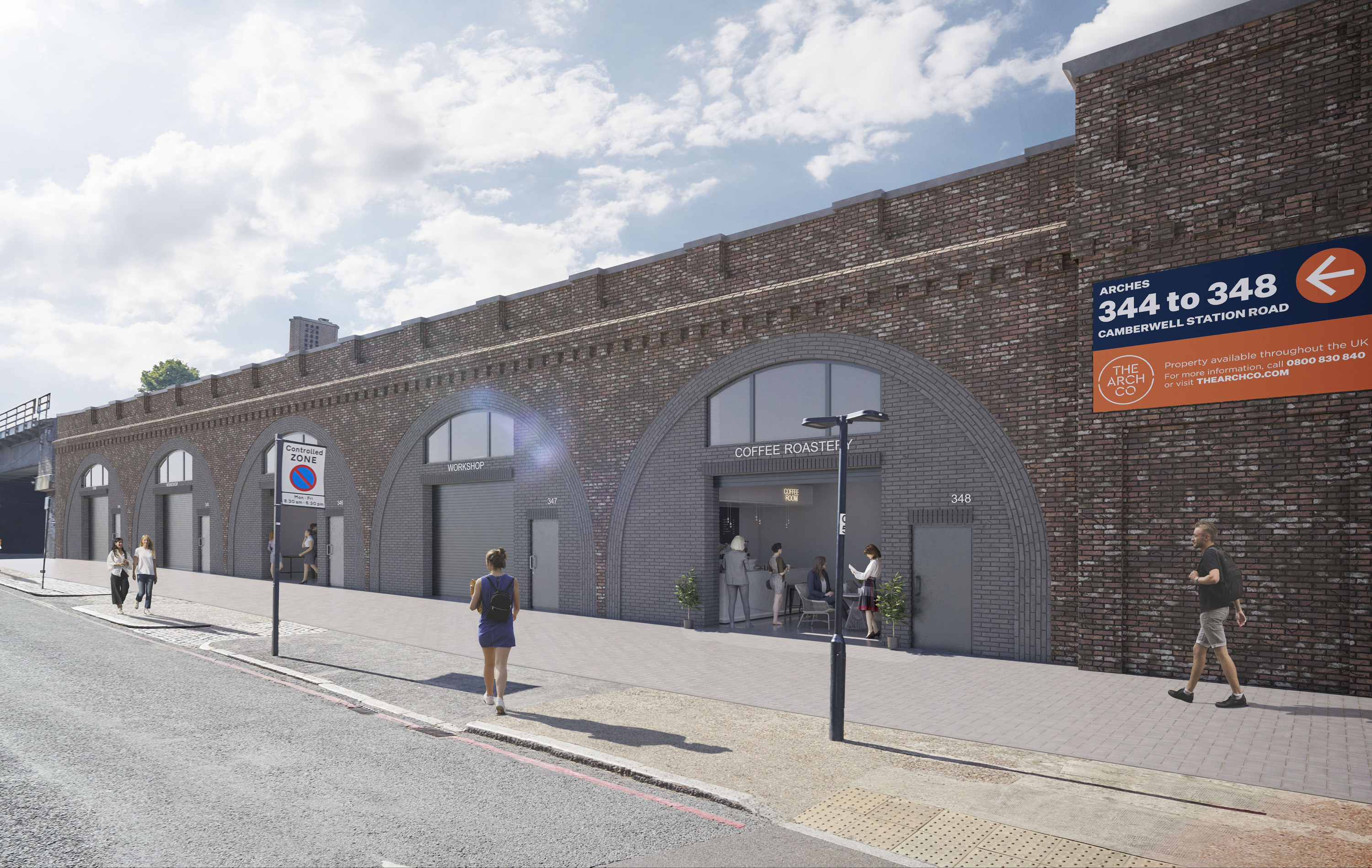 From Victorian times, London's railway arches were used by eel wholesalers, scrap dealers and mechanics. Now, they're full of craft breweries, chic boutiques and artisanal bakeries. And Londoners can't get enough of them. Now five more empty arches in south London are going to be transformed and rented out to businesses – after being out of action for five years. 
At a cost of £1.1 million, Arches 344-348 on Camberwell Station Road will be stripped out and relined before being connected to water and electricity by the Arch Company
The arches aren't the only thing in SE5 that will be glowing up. Southwark Council has secured £1.5 million in funding to improve the whole area – this will include more street lights, trees and street furniture. The former Camberwell Station building is also being considered for renovation.
Craig McWilliam, CEO of the Arch Company, said: 'We look forward to creating five additional productive spaces in the heart of Camberwell, which will in turn support up to 25 new jobs for the area.'
Councillor James McAsh, cabinet member for climate emergency and sustainable development, said: 'We very much welcome The Arch Company bringing these five empty arches back into use for small businesses to call home.
'Together with the £1.5m we secured to improve the public space, their investment and the local community's input is helping us to completely transform the street.'
The work is set to be completed later this spring. 
12 awesome things to do under London's railway arches.