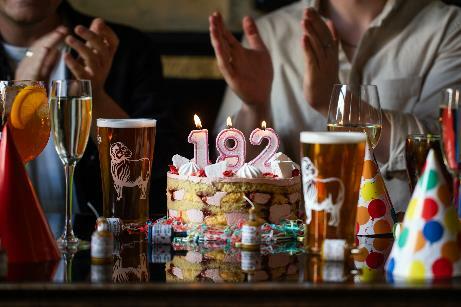 There's not much more that brings music to our ears than the offer of a crisp, refreshing and totally free pint of lager. Especially now that they cost nigh-on £8. And this week there's the chance to get a free beer at tonnes of pubs across London, thanks to pub chain Young's. 
Young's turns 192 this month, and to celebrate it's giving away thousands of free pints. If you want a complimentary cold one, you need to download the Young's app and head to one of their 230 pubs in London and the south of England. If beer isn't your thing, instead of a glass of Young's Original you can cash in for a glass of wine, Amalfi Spritz 0.0 or Coca-Cola. 
On Thursday September 21 there will also be horses parading across London to celebrate the big day. Look out for equine friends in Soho and Greenwich at pubs including the Marquess of Anglesey, the Old Brewery and the Cutty Sark Tavern.
Across the week the pub chain is also doing a charity drive to raise donations for children's rugby charity, Wooden Spoon. 
The offer is running from September 18-24. Find your closest Young's pub online here. 
These are the 50 best pubs in London.
Listen to Time Out's brilliant new podcast 'Love Thy Neighbourhood': episode six with Sophie Duker in Dalston is out now.
Stay in the loop: sign up for our free Time Out London newsletter for the best of the city, straight to your inbox.