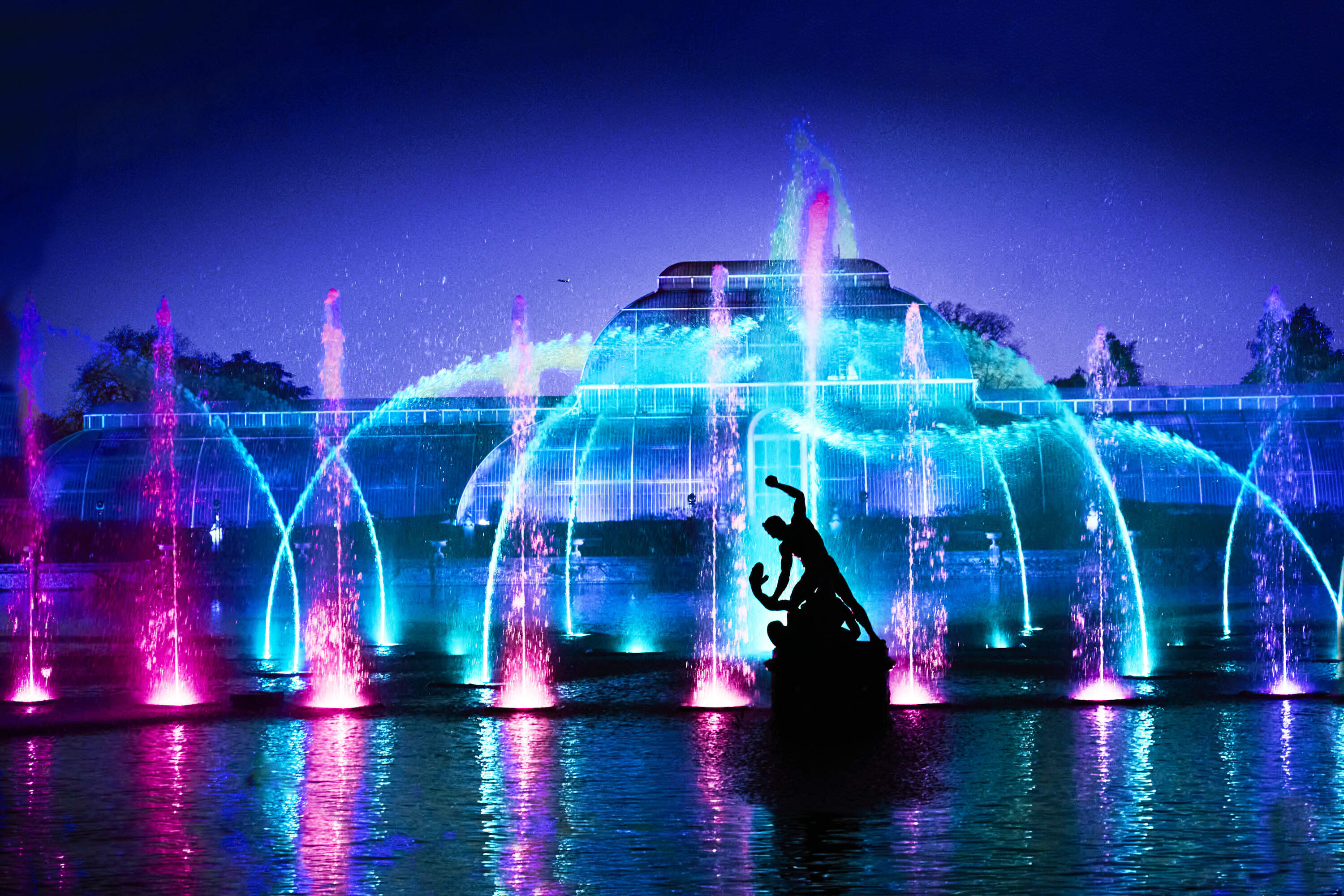 It's officially the most wonderful time of the year and soon enough, London's streets will be glistening with their annual light displays. One of our city's most beloved light trails and the one we'll all be waiting for is, of course, Christmas at Kew. 
We now know that the sparkling showcase is set to return to Kew Gardens on Friday, November 15. Putting all other light shows to shame, these multi-sensory botanical illuminations have delighted Londoners and tourists since 2013, and rest assured 2023 will be no different.
This year's dazzling takeover will include a bunch of familiar installations like the majestic Christmas Cathedral, the Neon Night Garden and the Fire Garden, which lines the path up to Temperate House (the oldest Victorian glasshouse in the world). Plus there are gonna be eight colourful new additions. 
Among the new displays will be a troupe of 24 sparkling lanterns that appear to dance, a long tunnel of 400 lights cascading from tree tops and a series of abstract illuminated flora towering almost three metres above visitors. 
If you know Kew, you'll know its striking 17-metre-tall art installation The Hive, which recreates life inside a beehive. This year, it will make its debut in the light trail, lit up by over 1000 LED lights that will glow in time to a soundscape. 
As ever, there will also be an army of food traders ready to fuel you through the kaleidoscopic expedition. 
Tickets for Christmas at Kew are on sale now, but be warned – folk flock here like moths to a flame, so tickets sell fast. It runs until Sunday, January 7 2024. 
Kick off Yuletide celebrations with Time Out 
As soon as Halloween comes to a close, so the Christmas festivities can begin. Are you ready? The famous Oxford Street lights have already switched on, Carnaby Street's lights will be sparkling in a matter of days and an Xmas book-tree has arrived at St Pancras. Catch as many switch ons as you can with our helpful guide and check out even more festive things to get up to here. 
RECOMMENDED: Here's the full list of London Christmas light switch on dates confirmed so far.
Did you see that an immersive Christmas dive bar will open deep underneath Waterloo this winter?
Stay in the loop: sign up for our free Time Out London newsletter for the best of the city, straight to your inbox.