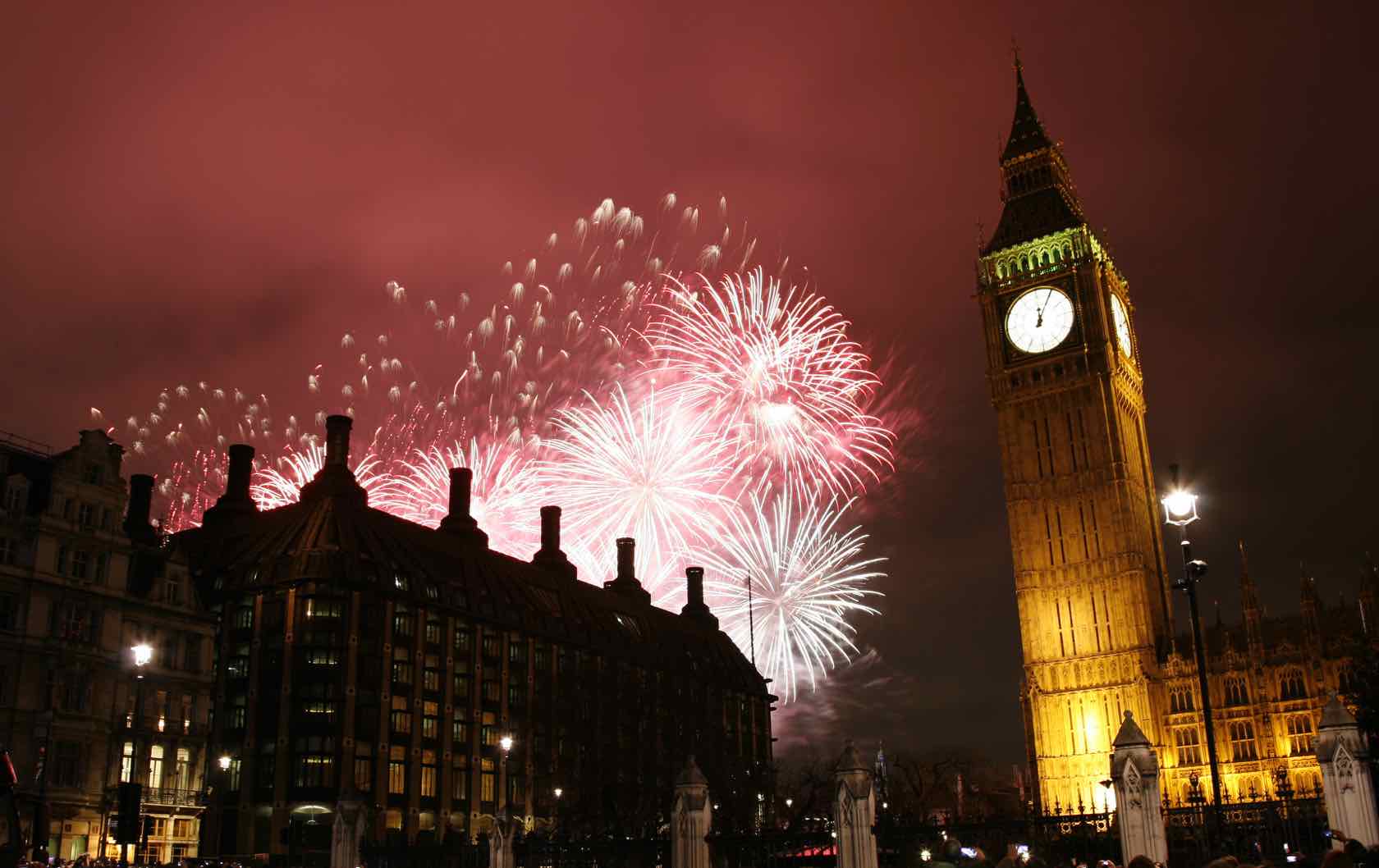 Like in all major capital cities around the world, New Year's Eve in London is a big deal. There are plenty of ways to celebrate and get in on the action—even if you're just visiting for a few days. From colossal, sparkling fireworks shows set against the majestic London skyline to never-ending parties and everything in between, this is how to ring in the New Year in style.
How To Celebrate New Year's Eve In London
Watch New Year's Eve Fireworks
Every year, there's a massive fireworks show over the River Thames. In 2019, visitors can enjoy over 12,000 fireworks choreographed to the latest hits. The fireworks kick off right after the twelfth stroke of midnight. Even though it's under construction, Big Ben will be chiming for the big occasion, despite the fact that it's been silent since renovations started. The show takes place on the Thames Riverside, but you'll need to get a ticket to watch. Unfortunately, tickets for 2019's show are all sold out, but you can sign up for last-minute opportunities. Also, the fireworks are broadcasted on television, so you won't miss out. Watching this show—whether in person or on the screen—has to be the most popular way to celebrate New Year's Eve in London. Everyone all across the country will be watching.
Party With A View
Another great way to watch the fireworks is by snagging a ticket to a party with views of the fireworks. One of the best options is New Year's Eve at London's Sky Bar. Set on the 28th and 29th floors of the iconic Millbank Tower, with 360-degree views over the Thames and the fireworks show, this party has it all. Expect incredible DJ sets and live bands, free-flowing bars and food stations, plus plenty of entertainment like burlesque dancers in oversized martini glasses and 1920s tap dancers to welcome in the roaring twenties of this century. Tickets do not come cheap; they start at £325 per person. But this big bash will certainly be worth it.
Laugh your Way into the New Year
If a big bash isn't your style, why not try a special New Year's Eve comedy show? Check out the Comedy Carnival, which takes place in Leicester Square and Clapham. Tickets are affordable, starting at just £35 per person. (Book your tickets in advance to avoid missing out.)
Wander around Hyde Park Winter Wonderland
With a Christmas market, plenty of carnival rides, activities for the kids and lots of festive food, Hyde Park Winter Wonderland makes for a great option for New Year's Eve. It's free to enter, though some shows require tickets. This year, you'll find the world's tallest transportable Observation Wheel, plus a Paddington on Ice show for the kids. Other festive events and activities include a great lineup at the Winter Wonderland Comedy Club, a massive open-air ice rink, and lots of ski-lodges and bars for some mulled wine and festive cocktails. Hyde Park Winter Wonderland opens on November 21, 2019. It's open daily from 10:00 a.m. to 10:00 p.m. until 5 January 5, 2020.
Cuddle Up At Home
As the fireworks show is broadcasted on television and there is plenty of other special programmings to enjoy on the evening, staying home in a warm and cozy London Perfect apartment makes for a great way to enjoy New Year's Eve in London. If you're after a quiet night, check out our London Perfect apartments set on private and exclusive mews streets. (They're set apart from busy streets, so you're guaranteed a bit of privacy and some lovely silent nights.) If you're after a warm, cozy night, try one of our apartments with fireplaces. One of our favorites is the wonderful Wellesley. Or, if you'd rather have a few friends over and have a small New Year's Eve fête, why not opt for one of our most stylish options?
Watch London's New Year's Day Parade
A night in means that you'll be ready to tackle the crowds on New Year's Day at London's New Year's Day Parade. London's New Year's Day Parade starts around noon at Piccadilly. The event is made up of musicians, performers and floats, and around 500,000 people from near and far show up for the impressive spectacle. (But don't worry—if you can't make it off your warm and comfy couch, this event is also televised, so you never even have to venture outdoors if you don't want to!) 
Ready to spend New Year's Eve in London and celebrate in style? Get in touch with the London Perfect team today. There are still lovely London apartments available for rent over the holiday period—but you'll have to move fast to make it to this party.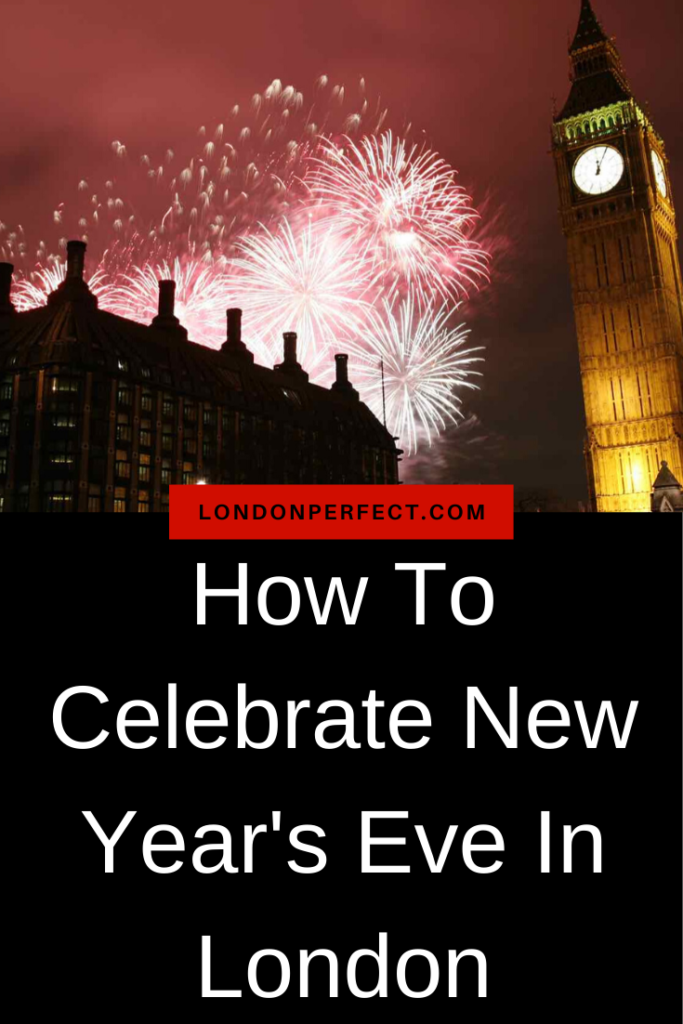 The post How To Celebrate New Year's Eve In London appeared first on London Perfect.