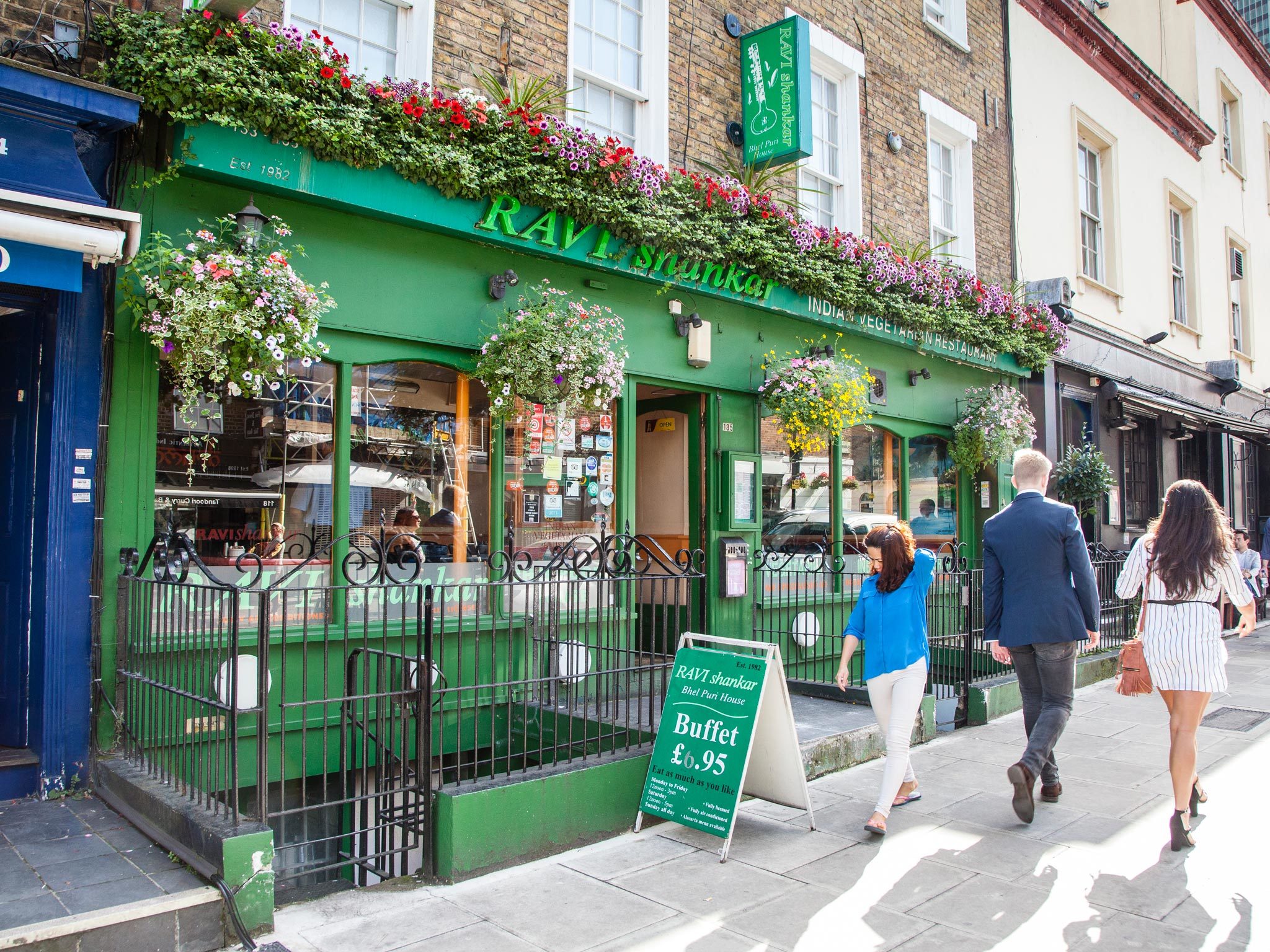 If you work, study or have ever lived near to Euston station, chances are you've been for an Indian on Drummond Street. Home to Masala King, Chutneys and Diwana Bhel Poori House, this road around the back of the station has some of London's best South Asian restaurants. But the future of these establishments could be in jeopardy thanks to the development of the controversial HS2 train line.
Businesses on Drummond Street say they're struggling because HS2 building works have blocked them off from the station. Abdul Mubin, restaurant manager who has worked at Chutneys and Diwana, told The Guardian business was down by 60 percent since the pandemic. On top of rising food and oil costs, fewer parking spaces and lower foot traffic, the manager cited HS2 as a main reason for dwindling business. 
Before HS2 and the pandemic, Chutneys would feed 100 or more during a weekday lunch. Mubin told The Guardian that now they feed around 30 customers, and evening service is losing diners too. 
Earlier this year construction of the high-speed railway around Euston Station was paused because of skyrocketing costs, which means traders on Drummond Street will have to wait even longer for things to return to normal. HS2 Ltd said that it had given £650,000 to the Drummond Street Neighbourhood Revival project and introduced new Discover Euston hoardings in the area to ensure Drummond Street was well signposted.
A HS2 spokesperson said: 'The new station at Euston will bring huge improvements for passengers and the local community, forming part of the last big regeneration in central London, spanning 60 acres. It presents a unique opportunity to redevelop and reconnect a new destination with homes, businesses, shops and community facilities along with open and green spaces.'
In other words, there's never been a better time to splurge on a Drummond Street feast! Check out our guide to some of the area's eateries here. 
Did you see that this is how much the average London rent will be in 2024?
Time Out's brilliant new podcast, 'Love Thy Neighbourhood', is out now. Listen to the first episode with Bimini in Bankside. 
Stay in the loop: sign up for our free Time Out London newsletter for the best of the city, straight to your inbox.