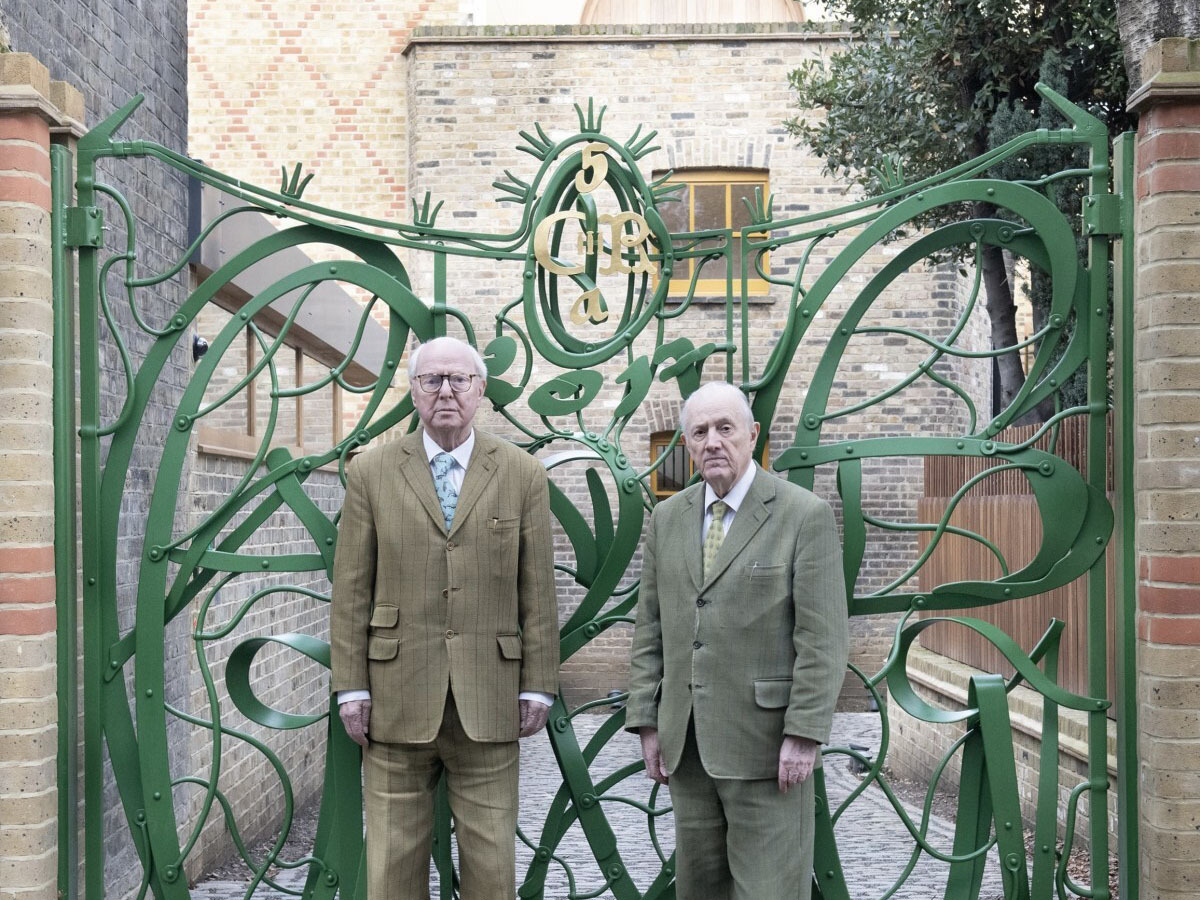 There's a new set of elaborate wrought iron gates next to one of London's best pubs, The Pride of Spitalfields. But they don't lead to some multi-million-pound private mansion, or some ultra-fancy new co-working space. Push through them and you'll find London's latest art space: the Gilbert & George Centre.
It's exactly what it sounds like: a mini-museum from the UK's most famous art duo, dedicated to, well, themselves. There's a gallery space for them to show their own art, a film room for their own films and even an education centre devoted to themselves. It's a genuinely staggering feat of narcissism.
But can you blame them? For decades, they have been at the forefront of British art. Love them or loathe them, they've helped shape how we see contemporary art in this country, and have become some of the most recognisable artists in the world in the process. Their art is naughty, satirical, funny and utterly its own.
And over the course of the last few years, they've started to feel a little ignored, a bit passed over. In a recent interview with the Financial Times about why they're opening a private museum, Gilbert said that the Tate 'have 23 [of our] pieces that they never show… All the museums now are woke.'
Whether you agree with that or just think it's a load of grumpy old twaddle doesn't matter, because instead of just whining, Gilbert & George have the means to do something about it.
That something is the Gilbert & George Centre, and it's a beautiful exhibition space. High ceilings, gorgeous rooms. It's custom designed to make their art look its best. The centre opens with a show of 'The Paradisical Pictures', massive, classic Gilbert & George works comprised of photos of the duo have spliced together with bright images of dates and foliage. The film room, meanwhile, features a series of text-based – and very rude – works, emblazoned with phrases like 'I'm Straight' and 'Fuck 'Em All'. 
Gilbert & George are icons of British art, and now they get to celebrate themselves in their own private museum. Yes, it's faintly ludicrous, but it's also brilliant to have a new art space in this city. And if you had the money, and the status, wouldn't you open a museum dedicated to yourself too?
The Gilbert & George Centre, 5a Heneage St, E1 5LJ. Opens Apr 1. Free. 
Can't wait? here are the top ten exhibitions in London you can see right now.
And here are more London exhibitions, and they're all free.
We're giving away 100 tickets to the Sony World Photography Awards this year.