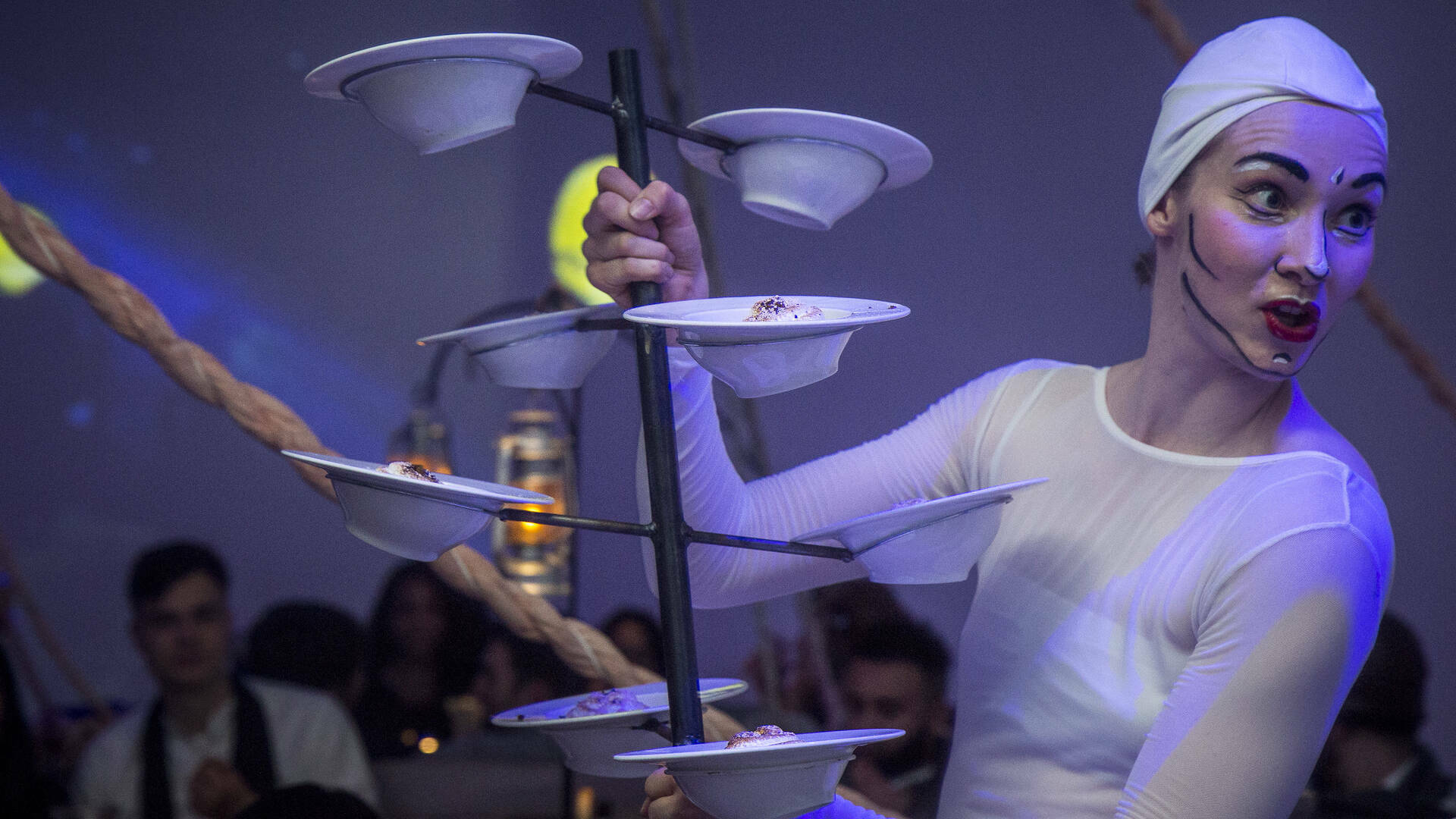 The exact whereabouts of immersive dining pioneers Gingerline has been something of a mystery for the last several years: they launched an online show during the pandemic called 'Franny Haddock's Cook A Long Experience', and then we've heard literally nothing since apart from the odd sly tweet suggesting the company is still active.
In fact it seems they've been active in China and South Korea this whole time, taking some of their old shows to East Asia and just not making a big deal of it back home.
But in 2024, the company is returning to London – where it was founded in 2010 – with a new show that they're absolutely not going to tell us about.
Well, they have told us the name: it's called 'Gingerline Homecoming', and the general idea with it is that you don't know anything at all about it when you book, other than that you'll get five courses and the usual lavish sets and themes. Previous shows have been set everywhere from a gameshow to a series of alien planets. 
Ticket purchasers will have the option to look at the menu nearer the time, or if they're of a particularly nervous disposition, get spoilers on the show. But the general idea is to go into it blind and devour whatever weird and wonderful food plus concepts the company can throw at you.
Details beyond that are pretty scant – including exact dates and venue – but the first 40 tickets will go on sale November 14, starting at £99 a head.
So no, we can't give you specifics – but it should be the comeback of the year.
'Gingerline Homecoming' will run at TBA location in 2024. Sign up for the mailing list here to buy tickets when they go on sale Nov 14.
The best immersive theatre shows in London.
The best new London theatre shows to book for in 2023 and 2024.
Stay in the loop: sign up for our free Time Out London newsletter for the best of the city, straight to your inbox.