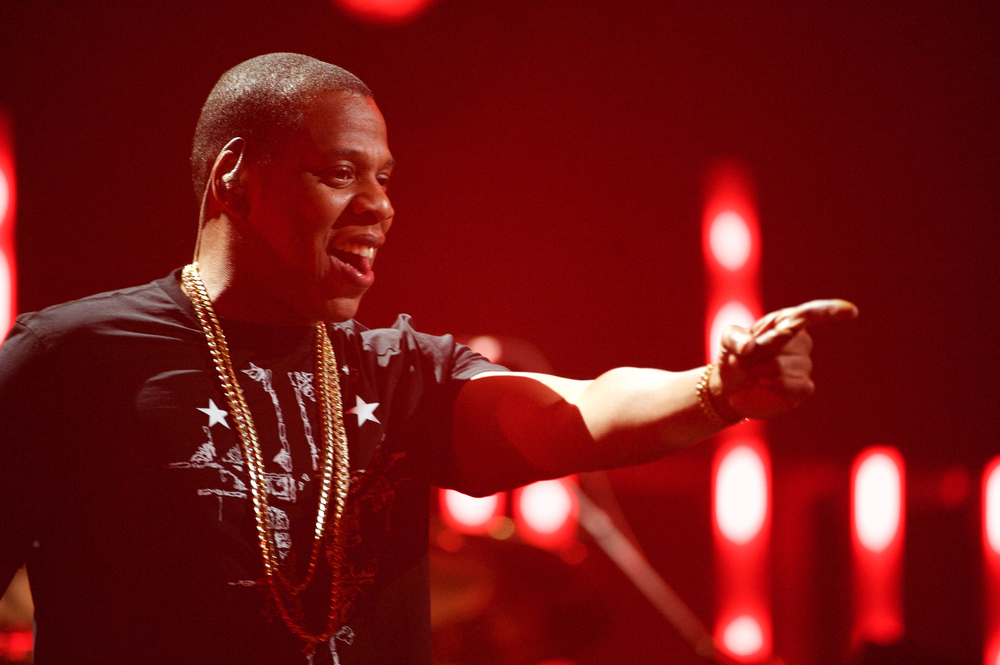 In a crossover nobody was expecting, Jay-Z is reportedly trying to buy Tottenham Hotspur Football Club. Spurs were thrown into limbo after their current owner Joe Lewis turned himself in to US authorities after being charged for insider training. Now the 'No Church in the Wild' rapper is considering bidding for the football club himself, despite being a fan of Spurs' north London rivals Arsenal. 
If Lewis is found guilty, Jay-Z (real name Shawn Carter) is apparently waiting to buy a stake in the football club. With a net worth of around £1.95 billion, the rap icon reportedly has backing from US investors. 
Jay Z has previously expressed interest in investing in a Premier League club and apparently tried to put money into Arsenal 13 years ago. Speaking back in 2010, he said: 'I don't know a lot about the business of soccer, but in the future if the right opportunity presented itself, then who knows?'
Already an investor in top NBA basketball team the Brooklyn Nets, this wouldn't be Jay Z's first foray into the sporting world.
The 53-year-old currently lives in a mansion in Bel Air, Los Angeles, with his wife Beyoncé and children. But could this mean a move to London from Jay Z and his family? We'll just have to wait and see. 
Listen to 'Love Thy Neighbourhood', Time Out's brilliant new podcast.
Stay in the loop: sign up for our free Time Out London newsletter for the best of the city, straight to your inbox.