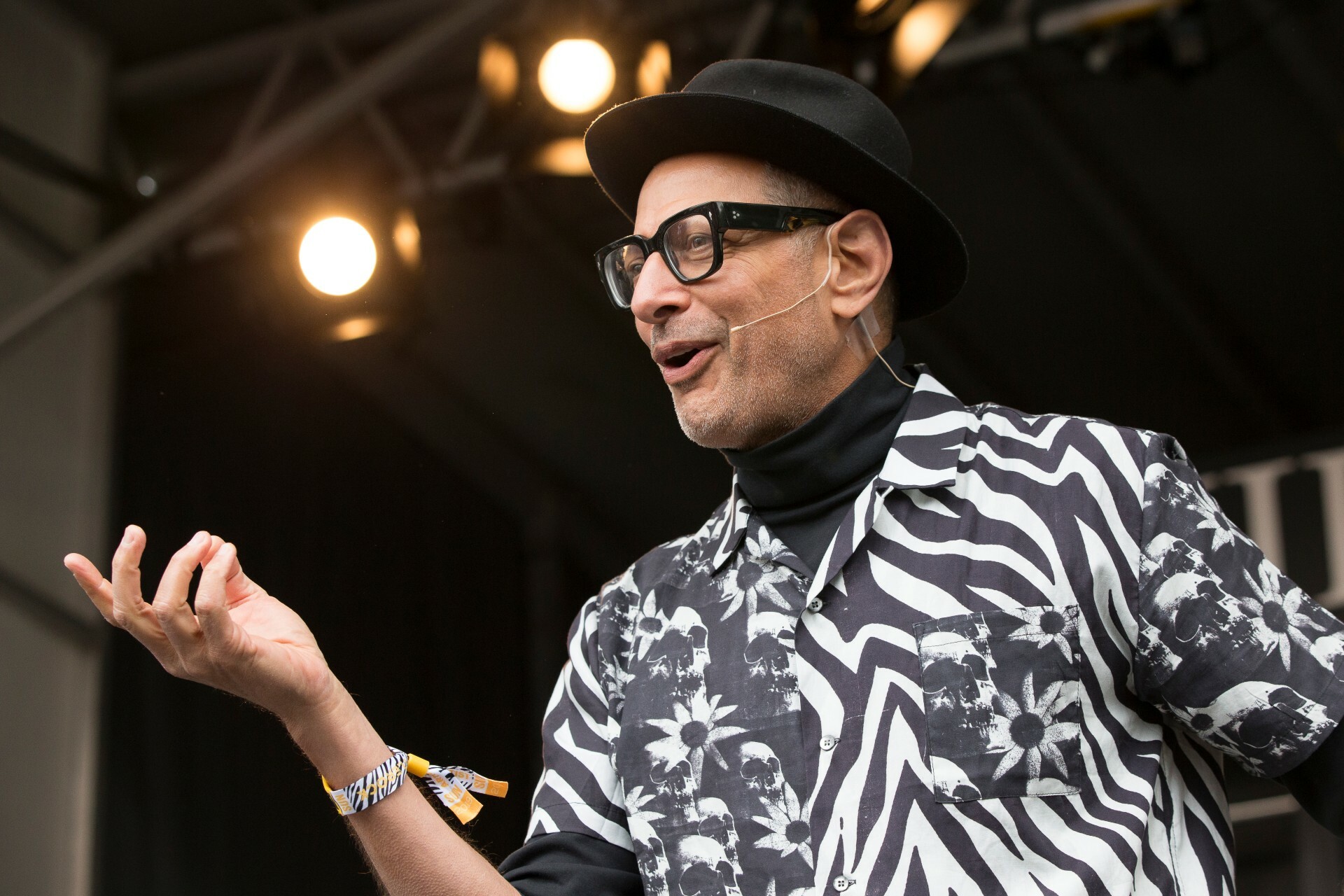 Good news, jazz heads, because the actor-slash-hepcat Jeff Goldblum is coming to London for a one-off show. The megastar-pianist will perform a gig with The Mildred Snitzer Orchestra for one night only at the Royal Festival Hall on Saturday April 8. 
The 70-year-old has established himself as one of the best jazzists on the block since his pivot from Hollywood icon to musician. Alongside the Mildred Snitzer Orchestra he typically performs classics from the likes of Herbie Hancock and Charles Mingus. The group's two studio albums feature vocals from Gregory Porter, Miley Cyrus and Haley Reinhart, so the gig might even have a few famous cameos.
RECOMMENDED: Want to win the ultimate east London staycation?
In January, Goldblum announced details of a new EP featuring Kelly Clarkson and Mattiel. 'Plays Well with Others' will be released on March 24, so the London show will be a chance to get a taste of some new material. One of his last UK shows was at Glastonbury in 2019, where he surprised the crowd with a jazz rendition of the 'Jurassic Park' theme. You have been warned. 
Tickets went on sale on Friday February 3, but there are still some left. They currently range from £51 to £101, so cop 'em while you can.
Jeff Goldblum and The Mildred Snitzer Orchestra. Royal Festival Hall, Sat Apr 8. £51-£101.
How to get tickets for Beyoncé's 2023 Renaissance UK tour.
Daryl McCormack: 'Five years ago I was waiting tables, now I'm at the BAFTAs'.