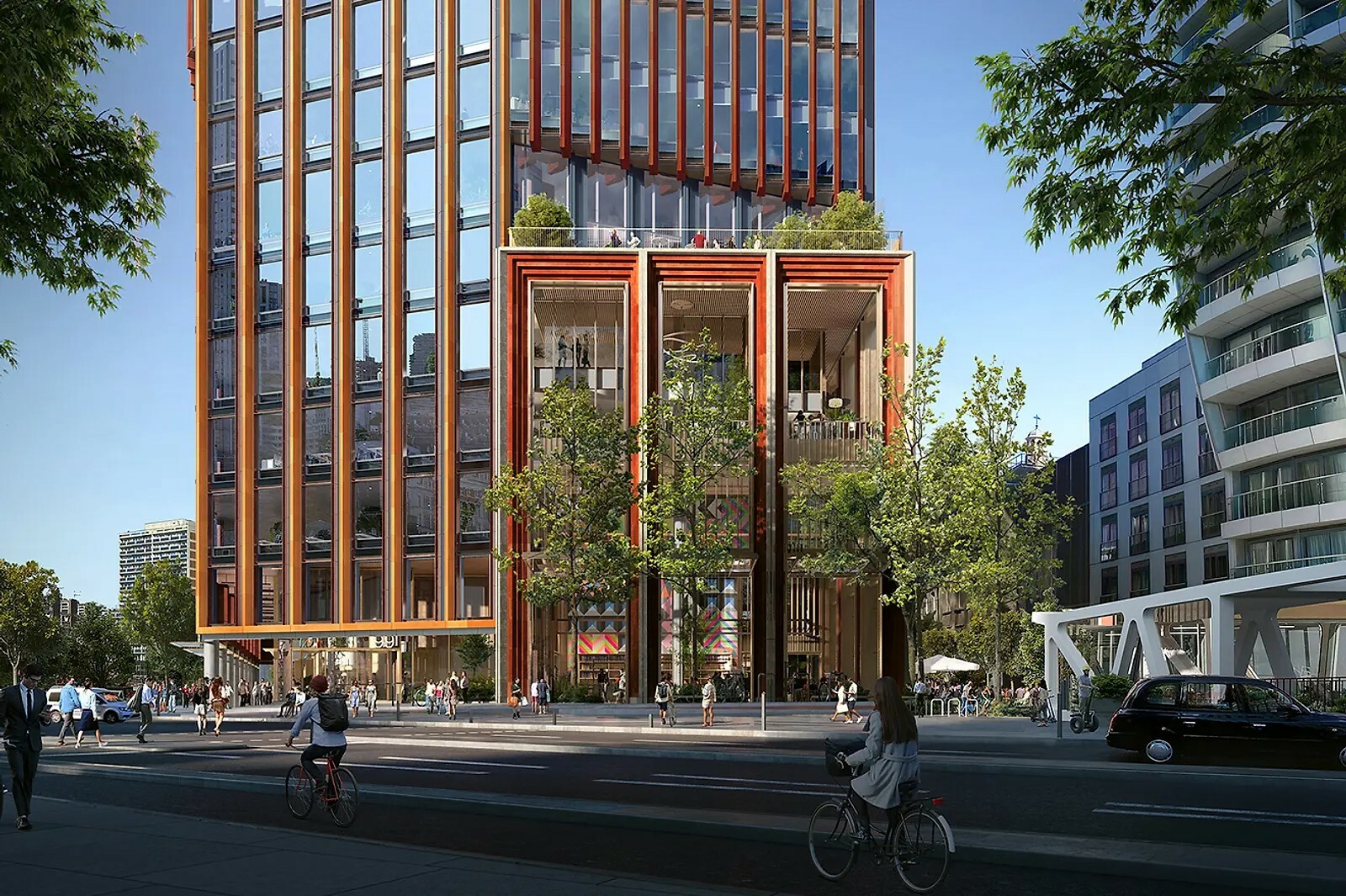 If there's one thing that everyone loves, it's a brand new 35-storey skyscraper being built in their community. For residents of Old Street, this dream will soon be reality, as planning permission has been awarded to architects who want to add a 152-metre-tall 'scraper to London's iconic (and already pretty tall) skyline.
Called 99 City Road, the project will involve building on top of an existing, much smaller structure that is currently home to a satellite communications company. Kohn Pedersen Fox Associates is responsible for the new designs, which are for developers Endurance Land and intend to create nearly 65,000 square metres of office space. That's a lot of office space. 
The new designs are described as 'rooted in the distinct history of the local areas'. Endurance Land says it wants to create 'high-quality flexible office space' and 'dedicated spaces for free community use, cultural programming, and curated events'. Which sure sounds nice enough, doesn't it?
Islington councillors approved the planning request last week, which means that the project will move into its next stage of development. Developers expect it to generate up to 3600 jobs, and have promised at least 10 percent of its office spaces will be affordable for small and local businesses.
There isn't yet an official completion date for the project, but you can follow updates on the official project website here. 
Did you know that two of the best pizza restaurants in the world are in London? Find out more here.
Listen to Time Out's brilliant new podcast 'Love Thy Neighbourhood': episode seven with Big Zuu is out now.
Stay in the loop: sign up for our free Time Out London newsletter for the best of the city, straight to your inbox.