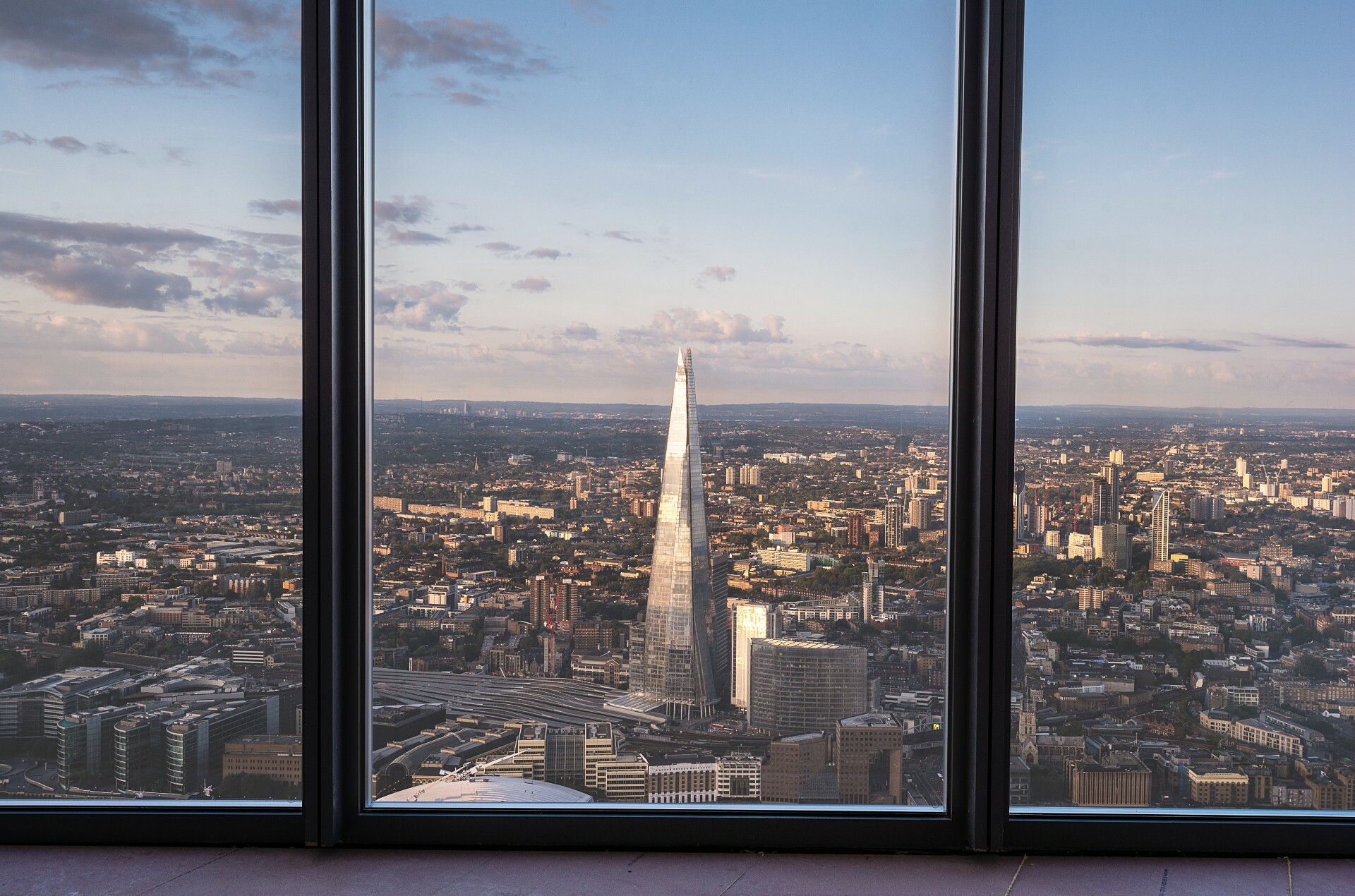 London's full of some of the biggest and best things in the world, from massive skyscrapers to continent-leading rooftop bars. But now the city has another record-breaking project that is set to elevate Londoners' city experiences. Europe's highest free public viewing gallery is set to open next month in the City of London. 
Called Horizon 22, the gallery is set to open at 22 Bishopsgate and will be an astonishing 254 metres above ground. Expect to view London like never before, with panoramic views stretching all the way from the Cheesegrater, Walkie Talkie and Gherkhin to St Paul's Cathedral, Tower Bridge and the Shard. 
Set to open to the public on September 27, Horizon 22 will be open seven days a week. And best of all: it'll be completely free. While visitors are encouraged to secure a timed slot by booking ahead, all these views will cost absolutely nada. 
Plus, the views are only part of the attraction. The two lifts at 22 Bishopsgate are similarly thrilling, taking visitors up to the fifty-eighth floor in just 41 seconds. Those lifts apparently reach speeds of up to eight meters per second. Impressive, eh? 
Here are a few teasers of the views from Horizon 22. 
Horizon 22 will be open at 10am and close at 6pm on weekdays, 5pm on Saturdays and 4pm on Sundays and Bank Holidays. Pre-booking will open on September 20 – find out more and book on the official website here.  
Time Out's brilliant new podcast, 'Love Thy Neighbourhood', is out now. Listen to the fourth episode with Paul Chowdhry here.
Stay in the loop: sign up for our free Time Out London newsletter for the best of the city, straight to your inbox.