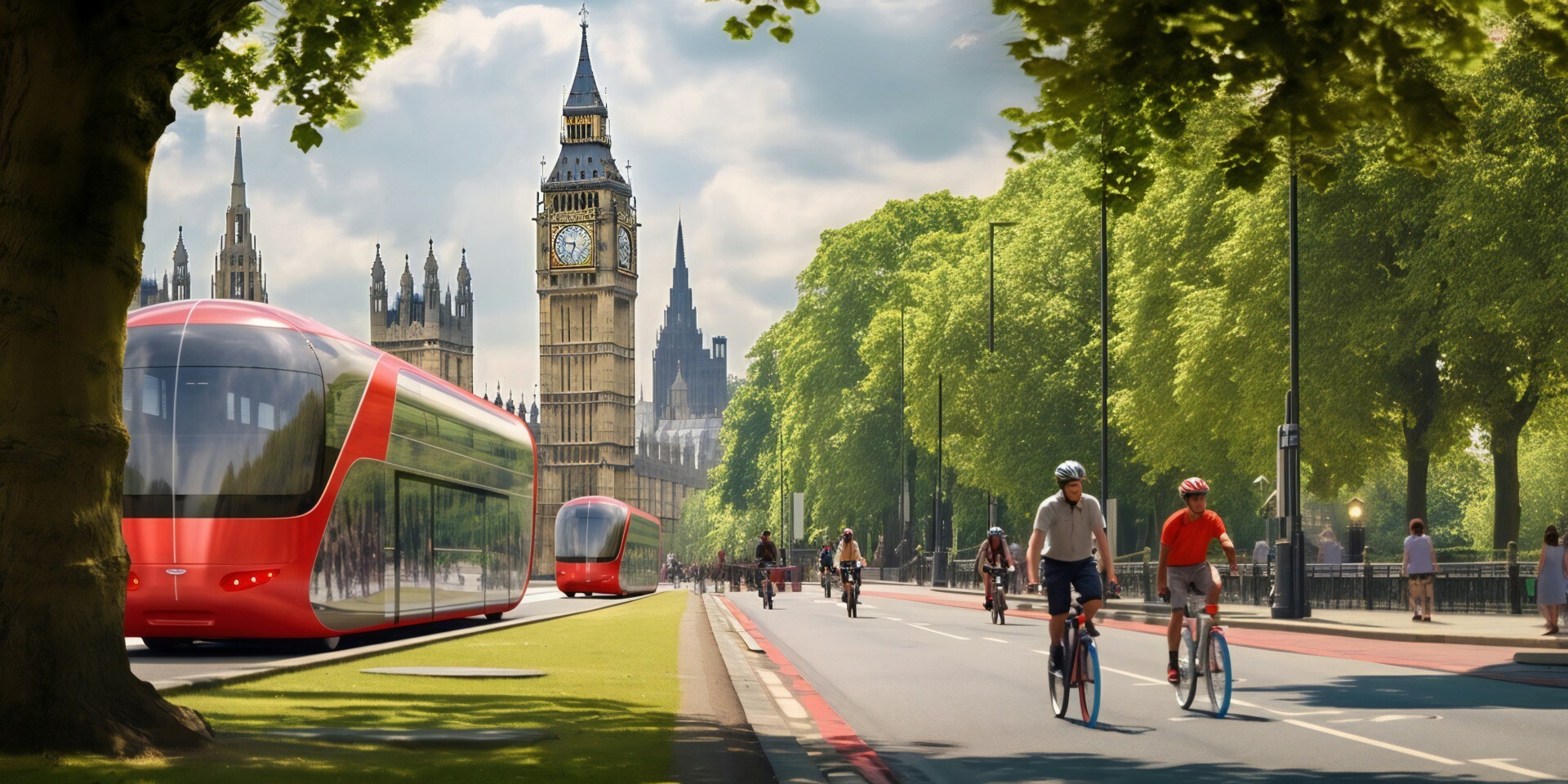 Cycling in London is famously hair-raising. Cycle lanes have a nasty knack for disappearing in front of you, and it feels like every other driver is out to run you over. And don't even get us started on cycling in front of double-decker buses.
But could we see London totally ditch the cars in favour of bicycles? According to a poll of 2,000 Brits, they think the Big Smoke could be totally vehicle-less by 2050. 
In a national survey conducted by bike subscription company Swapfiets, over half of Brits polled said that London would be the first city in the world to go car-free within the next 27 years, with bikes and e-bikes becoming our main means of transport.
Forty-six percent of respondents said trams would be the primary mode of transport in 2050, while a quarter of people thought it would be scooters. And 'Back To The Future Part II' called, because ten percent of Brits surveyed thought we would be riding on hoverboards. 
The survey, designed to help us imagine what green cities could look like in the future, predicted London would be ahead of Amsterdam, Tokyo, Copenhagen and Beijing when it came to switching to greener transport. Swapfiets also enlisted an AI artist to envision what a car-free London could look like – here is what they came up with. 
According to Swapfiets' research, if e-bikes were to replace all 2.6 million registered cars in the capital, 1.5 million tonnes of CO2 could be avoided each year: the equivalent of 125,000 double-decker buses, or almost 3.3 million pints of beer.
Time Out's take on car-free London
While we know that most Londoners actually want to see cars banned from the city centre, realistically, it's going to be quite difficult to make the capital entirely vehicle-free in the next 27 years. And that's despite other global capitals like Paris also flirting with a car-free future. 
Despite Sadiq Khan's best efforts to make London emission-free, he's still getting major pushback on things like the expansion of the ULEZ and the introduction of Low Traffic Neighbourhoods (LTNs). LTNs, however, have been proven to make London a more healthy and liveable place. Thanks Sadiq! 
Did you see that north London now has four dazzling new cycle routes?
Listen to Time Out's brilliant new podcast 'Love Thy Neighbourhood': episode ten with Derren Brown in Hoxton is out now.
Stay in the loop: sign up for our free Time Out London newsletter for the best of the city, straight to your inbox.