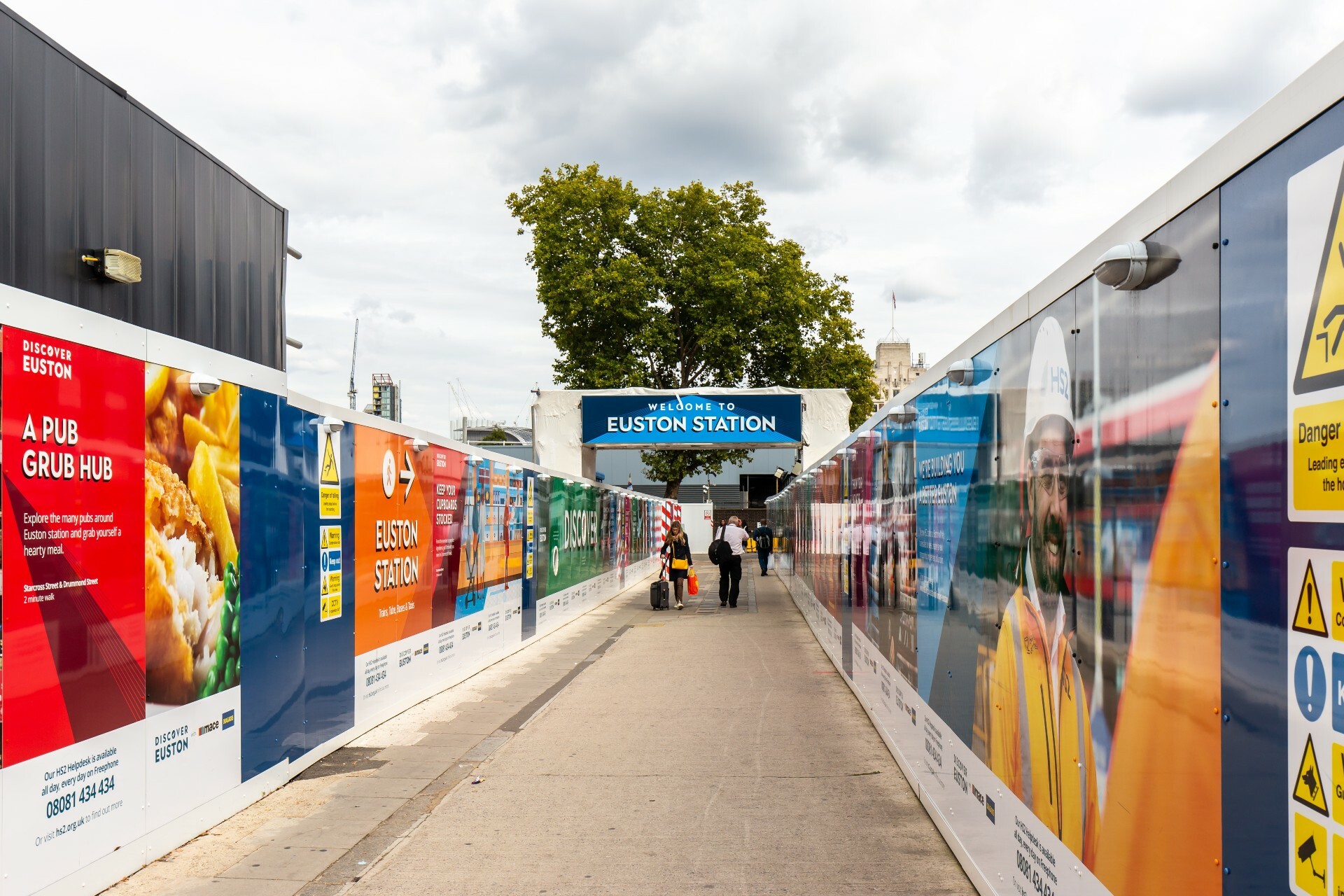 All that work demolishing stuff and digging up the area around Euston Station could all have been a waste of time, as there are now rumours the HS2 rail line might not even come into central London. 
There's quite a bit of confusion about the future of the project that's intended to connect London to the Midlands and Manchester. This morning (January 27) The Sun reported that the high-speed train line was a 'shambles' and that bosses were considering delaying the opening of the Euston terminal until 2038, or scrapping it altogether. Amid soaring costs due to inflation, the south end of the line could allegedly end at Old Oak Common in North Acton instead of central London, meaning passengers would still have to take the Elizabeth line or Underground to get into town. 
It would also mean that pubs, restaurants and businesses in the famous local hood of Drummond Street and around Euston station will have closed for no reason. 
However, the chancellor Jeremy Hunt said he didn't see 'any conceivable circumstances in which the line would not end up at Euston', adding that he 'prioritised HS2 in the autumn statement'.
London Mayor Sadiq Khan said: 'It beggars belief that the government can spend tens of billions of pounds on a new railway from London to the North – and for it not to actually reach central London.'

He added: 'Hundreds of millions of pounds have already been spent regenerating the Euston area and many affordable family homes have been demolished to make way for HS2. The government needs to make sure that work has not been in vain.'
Work on HS2 began in 2017, but the project, predicted to cost between £72bn and £98bn, has already faced major setbacks and delays. The Leeds leg of the line has been scrapped and rumours say there could be a further two-to-five-year delay on the Euston opening.  
Sadly, casualties like the beloved Bree Louise pub on Cobourg Street have already been lost for ever. To those gone but not forgotten, we salute you. 
London train strikes in February and beyond: everything you need to know.
Hackney plans to turn three-quarters of its roads into LTNs.