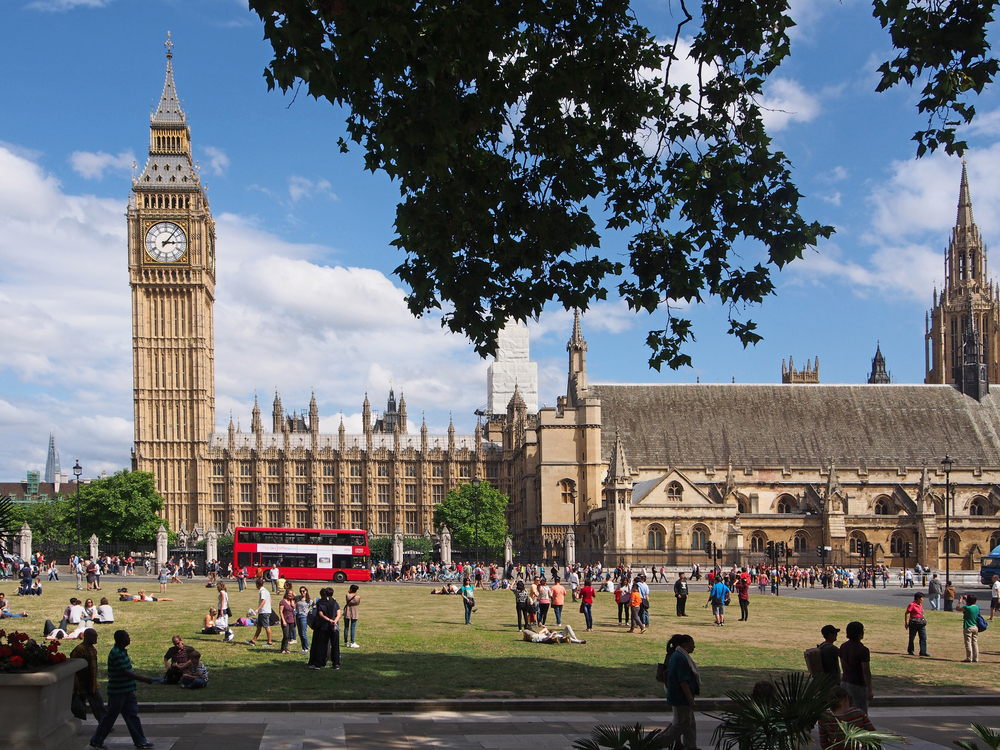 In order to give our lungs some much-needed respite from road pollution, traffic could soon be completely banned from Parliament Square. The ambitious new plans intend to make the area more 'people friendly', with a blueprint 'reimagining' the square behind the Houses of Parliament and the space around Whitehall and the Victoria Embankment. 
If they happen, the plans could involve closing or part-closing two or three sides of Parliament Square to vehicles, meaning traffic from Victoria Street would be rerouted along Great George Street towards St James's Park. The congested Bridge Street, which is notoriously difficult to cross, could also be part-closed to vehicles to create more space for the crowds visiting the Houses of Parliament.
Similar to the recently pedestrianised area on The Strand, the spot could be transformed into a green and – crucially – car-free urban hangout.
Proposed by London Heritage Quarter, which overlooks four business improvement districts (Victoria, Victoria Westminster, Whitehall and Northbank), the bold plan still has a long way to go before it becomes a reality. For now, it's still in its 'conceptual' stage.
All this is part of a lofty idea to transform a much wider area stretching all the way from Victoria station to Trafalgar Square and the north bank of the Thames. Ruth Duston, chief executive of London Heritage Quarter, said she hopes to 'regenerate the city'.
'We have got an enormous opportunity to really think, post-pandemic, about how we regenerate the city,' she said. 'We should promote more "walkability" and easier pedestrian routes where we can, traffic reduction and improved air quality.'
Oh dear. London is apparently the UK's most toxic place to work.
Did you see that these London Underground stations might soon be step-free?