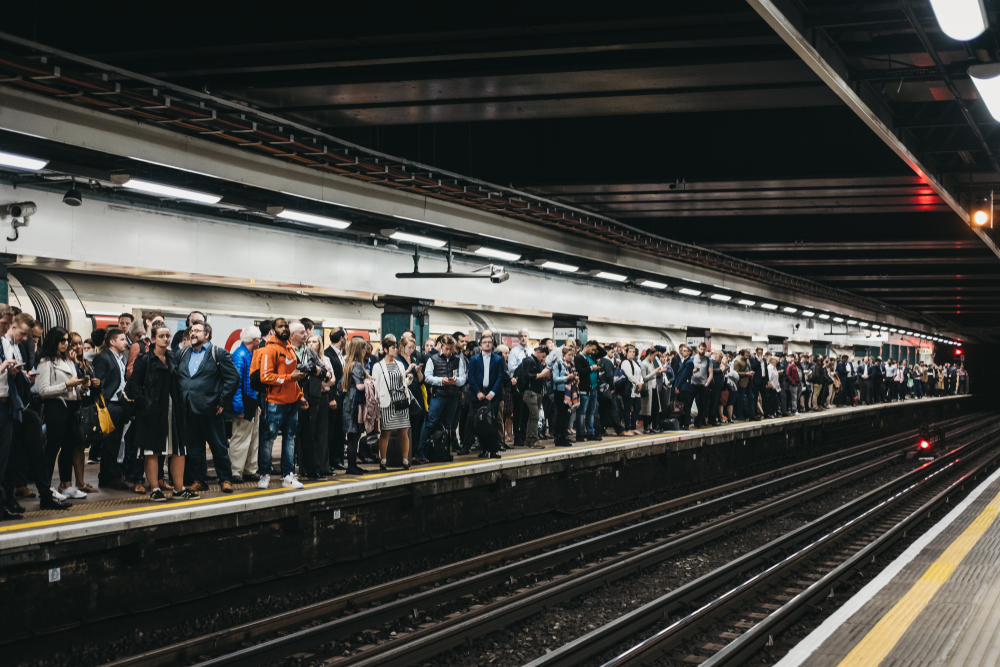 In rush hour, when you're being funnelled down passageways and ducking 'n' diving through concourses, pretty much any central London tube station can feel like the busiest place in the city.
If you've been wondering which tube stops are officially the city's busiest right now, we've got just the thing. Transport for London has revealed its latest figures for tube station passenger numbers, showing which stops saw the most entries and exits in August.  
Top spot was taken by King's Cross, which saw 6,383,000 passengers over the course of the month. King's Cross is no stranger to top spot – and that makes a lot of sense. It does, after all, serve the Circle, Piccadilly, Victoria, Northern, Metropolitan and Hammersmith and City Lines, as well as have lots of connections to rail services.
Second place went to Tottenham Court Road with 4,843,000 ins and outs, rising from tenth place in 2022, while third was Waterloo with 4,837,000 passengers. For years (up to 2017, in fact), Waterloo was London's busiest tube station.
Here are the top ten busiest tube stations in London, according to TfL data from August 2023.
King's Cross (6,383,000 passengers)
Tottenham Court Road (4,843,000)
Waterloo (4,837,000)
Liverpool Street (4,742,000)
London Bridge (4,703,000)
Stratford (4,528,000)
Paddington (4,280,000)
Oxford Circus (4,112,000)
Victoria (3,318,000)
Bond Street (3,137,000)
Now read about how the Elizabeth Line is now one of London's busiest rail routes.
Did you see that this London borough has been named the best place in the UK to raise a family?
Plus: Victoria station is getting a massive makeover.
Listen to Time Out's brilliant new podcast 'Love Thy Neighbourhood': episode nine with Fern Brady in Catford is out now.
Stay in the loop: sign up for our free Time Out London newsletter for the best of the city, straight to your inbox.