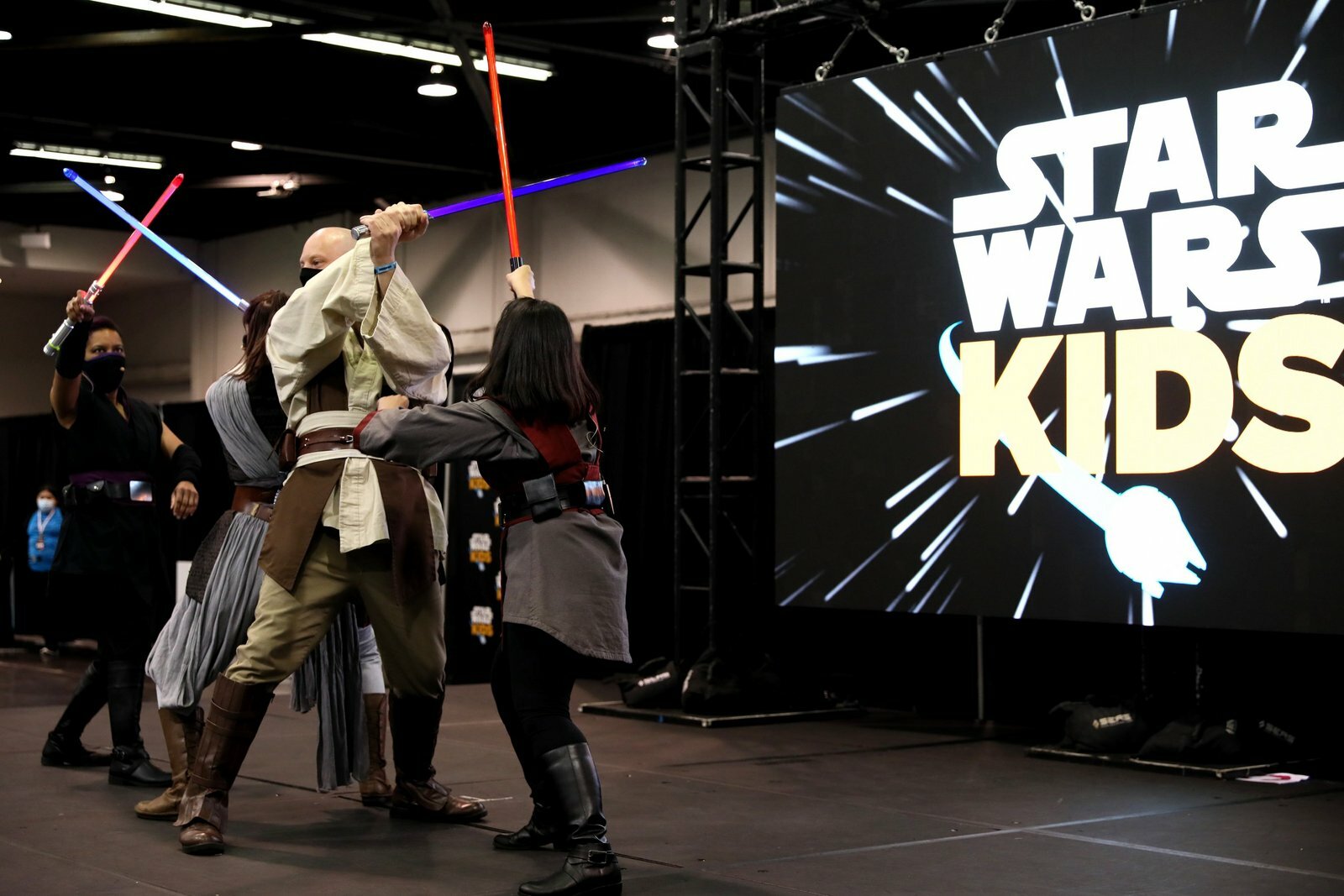 A few rogue rebels went a bit too far at the 'Star Wars' convention over the weekend, as tens of thousands of pounds worth of memorabilia was stolen from the exhibition at the ExCel centre. 
A group of thieves targeted the three-day event attended by over 4,500 'Star Wars' heads. The gang of opportunistic raiders was reportedly seen pocketing vintage figurines and eyeing up original steel lightsabers. 
Police arrested one suspect – a 60-year-old man – who was found hiding among a group of fans dressed like Wookies in a nearby Costa Coffee. 
A source told the Sun: 'It was the kind of raid you'd see in a film — slick and well organised.'
The (police) Force locked down the venue to search for the culprits, but only one was caught. A few eager vigilantes got in on the action by giving the officers a helping hand with their search. 
'Some people started to panic when the doors were locked but when word spread some of the fans tried to help security find the suspects,' the source added. 'One of the robbers was caught after he was followed on CCTV. He was seen hiding among a group of fans dressed as Wookies in Costa — he stood out like a sore thumb.' 
The search continues across the galaxy for the remaining 'Star Wars' pickpockets. 
Brown's Covent Garden reveals its rather ravishing refurb for its fiftieth anniversary.
Legendary boozer The Prince of Peckham is opening a second venue.