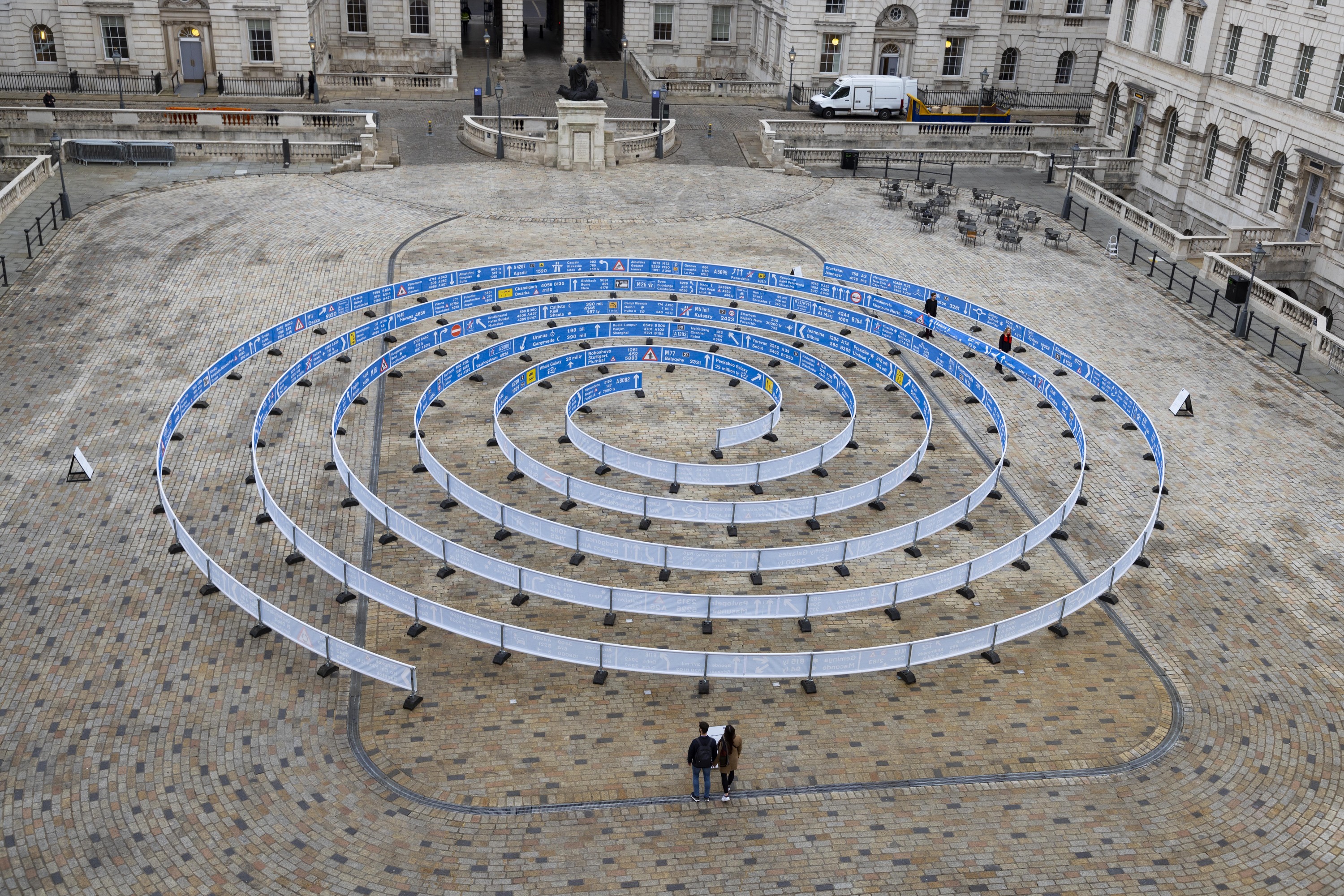 If you've ever needed a sign to go to Somerset House, this is it, because its courtyard is about to be filled with giant spiralling motorway signs. It's part of an installation by Indian artist Jitish Kallat called 'Whorled (Here After Here After Here)' and features huge signs for destinations around the world and out into the universe. Two 168-metre spirals will twist and interlock in the middle of the vast neo-classical courtyard, all based on the 'visual language' of UK motorway signage. It's not just a tangled mess of motorway signs, though. Kallat's work 'draws upon sacred geometry and alchemical diagrams', allowing visitors who walk through it and see their distance from the moon, distant stars and Scunthorpe. 
It's about how everything is connected on a cosmic level, but it also carries a warning, because many of the places mentioned on the signs have been badly impacted by rising sea levels, while others are under immediate threat of flooding, something which hits pretty close to Somerset House considering its proximity to the Thames. 
Alongside the installation itself, there are also plans for performances in and around the work in April.
'Whorled (Here After Here After Here)' is at Somerset House, Feb 16-Apr 23. Free. More information here.
Want more art? Here are the top ten exhibitions in London.
Want more art, but free? Here you go.