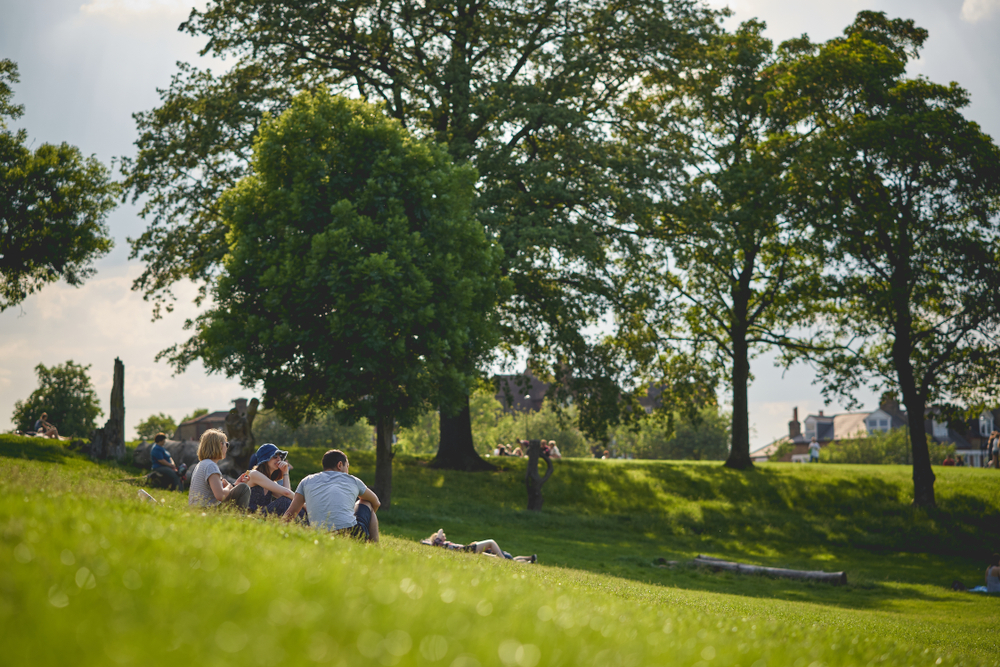 South London is about to get a fresh burst of green goodness as part of an exciting £70,000 project set to transform the landscape around a beloved local estate. 
As part of a project dubbed 'Greening Evelyn', the National Trust is creating a series of new gardens by turning fenced-off patches of grass near the Sayes Court estate in Deptford into vibrant public gardens. It'll be funded by £40,000 of City Hall grants and an extra £30,000 from Lewisham Council community-led programmes (the Neighbourhood Community Infrastructure Levy, if you want to get technical).
This initiative strikes a balance between enjoying the great outdoors and taking the pressure off local parks in Evelyn ward, the northernmost part of Lewisham borough. 
But hold onto your picnic blankets and baskets, because this isn't just about sprucing up the scenery. Plans for the area also include brand-new play zones for kids, inviting allotments for aspiring green thumbs and flower beds bursting with colours to brighten up the community's day. These green havens are stepping stones towards creating Lewisham's very first 'garden ward'.
What's also great about this project is the involvement of local residents, who identified the underused green spaces in a consultation last year. 
Inspired by its roots, the National Trust is also upholding the legacy of nineteenth-century social reformer Octavia Hill. As one of the National Trust's founding figures, Hill once saved the beloved Lewisham park known as Hilly Fields from the clutches of development back in the 1800s. Today, the Trust is following in her footsteps with the promise of a greener, brighter future for Evelyn ward. 
Want to find out more? Check out the 'Greening Evelyn' website here.
ICYMI: the UK's best park is officially in London.
Time Out's brilliant new podcast, 'Love Thy Neighbourhood', is out now. Listen to the third episode with Doc Brown in Kilburn. 
Stay in the loop: sign up for our free Time Out London newsletter for the best of the city, straight to your inbox.