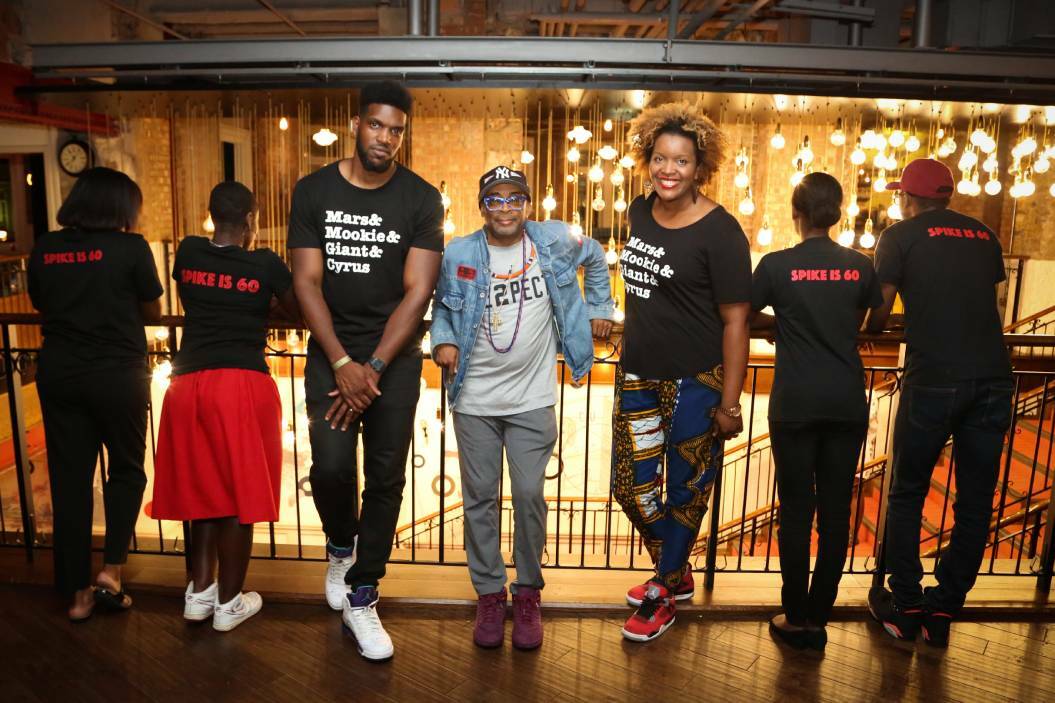 Set up in 2013, We Are Parable was conceived to give Black audiences across the UK the chance to see themselves represented on the big screen, to feel like independent cinema is for them and to showcase new Black voices in UK filmmaking. To celebrate ten years, co-founder Anthony Andrews remembers the highs of the past decade and shares its big plans for the next one.
It was Eddie Murphy who first inspired me and my co-founder, Teanne, to launch We Are Parable. We both loved 'Coming to America'. We'd watched it countless times on VHS – don't let the skincare routines fool you, we're old – and on the telly, but had never seen it on the big screen in London.
We wanted to change that – to show just how much this film means to a whole generation of us who grew up with it. So we did. Our very first event ten years ago involved rose bearers throwing petals on the audience in the movie, as well as drummers and dancers performing in the foyer of Stratford East Picturehouse. It was about redefining what it meant to go to the cinema and having fun, but more importantly, about creating a community to experience great films together. 
And that's still our mantra: 'Experience Over Everything'. We've always prided ourselves on creating experiences around Black Cinema that celebrate our culture. It can be via arts exhibition, music, movement or spoken word performances – or even just a conversation.

If I had to pick a highlight so far, it's been putting on our immersive 'Black Panther' screening in 2019. We recreated an Afrofuturist kingdom, complete with cosplayers, artists, fashion designers and a 700-strong audience at the BFI Southbank. Five years later, Londoners still come up to us and tell us how much they loved it.
Welcoming Spike Lee to one of our events was an absolute game-changer, too. Leanne and I had been working on a retrospective of his films and he got in touch to say he loved what we were doing, told us that he'd be in London for a few days and asked us if we'd be up for collaborating. It was possibly the quickest and easiest 'yes' we'd ever said. A few days later, the man himself was giving a talk to 400 people at our event. Insane. 
Spike Lee asked if we'd be up for collaborating and it was the easiest "yes" ever
As for everyone, 2020 was a huge challenge in an incredible decade for us. We moved from screenings for hundreds of people to hosting viewing parties on Zoom. But after seeing the inequality in our industry so badly exposed by the pandemic, we wanted to use our platform to help the Black British filmmaking community. That's how 'Momentum' was born. With help from The Film and TV Charity, the scheme was designed to provide creatives with six months of mentoring, mental health support and access to experienced film industry professionals. Over two years, we've now worked with 80 emerging Black filmmakers from around the UK and with the support of Channel 4, we'll be bringing Momentum back later in 2023.
We Are Parable has taken us around the world, too. Last April we went to Jamaica (which was supported by the British Council) to create 'The Shot List', a cultural exchange between British and Caribbean filmmakers. And we've collaborated on a similar project in Kenya called 'Love Letters to Cinema', this time with East African creatives. To think that this started out with just wanting to show a film in a cinema to our friends has turned into an international brand. 
But London will always be our home. Its incredible independent cinema scene is a big reason for We Are Parable's success – London cinemas took a chance on us in the first place, trusting us to screen films and draw in audiences. Picturehouse, Rich Mix, Genesis Cinema, Rio Cinema and other cinemas believed in two passionate people who wanted to create unique experiences with their screenings. Many others wouldn't have.
The future is bright, too. There are exciting new projects in the pipeline, more screenings and more to celebrate. We've joined forces with Brixton House, Netflix, Channel 4 and others for a four-day event next month. It will screen work by emerging filmmakers from around the world, showcase spoken word and musical performances, host discussions with the creative team behind 'Top Boy' and, of course, some great films (including a very, very secret preview screening). Join us, we'd love to see you there!
Experience Over Everything runs Mar 30-Apr 2 at Brixton House.
For information and tickets, head to the We Are Parable website.