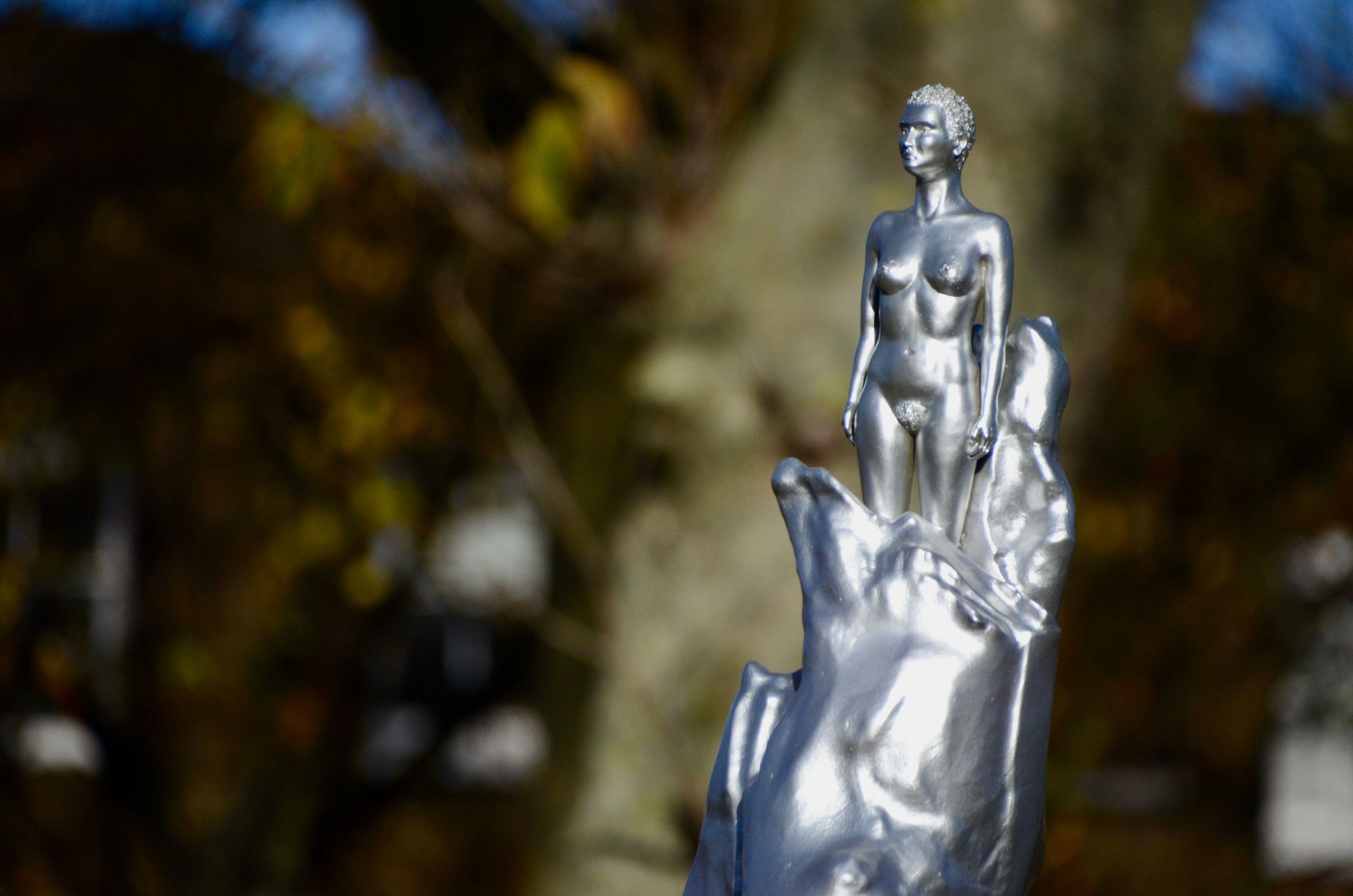 Twenty-first century London is saturated with low-level smut. Its streets house three separate penis waffle purveyors and you can hardly walk into a gift shop without your eyes being assaulted by boob or bum-shaped novelty vases.
But in times of yore, Londoners had to go to extreme lengths for a glimpse of tantalising nudity. They had to seek out statues with intriguing curves, modelled in fleshy marble, and discreetly ogle them until the nearest policeman moved them on with a swift jab of his truncheon. Here are some of the most outrageously sexy statues of yesteryear: seek them out, but bring the smelling salts in case it all gets too much.
Achilles, Hyde Park

The body part that the Greek warrior Achilles was classically best known for was his heel. But that all changed when a scandalous statue of the hero was placed in Hyde Park in 1822. It was funded by Ladies of England, a patriotic women's group who were presumably quite embarrassed by the scandal his lovingly chiselled anatomy provoked. A fig leaf was attached soon after. But it still attracted undue attention from Londoners including, allegedly, the storied actor Laurence Olivier, who once opined that the statue had 'the best arse in London'. Time to see for yourself?
Michelangelo's David, The V&A

The V&A Museum's magnificent replica of Michelangelo's David was given to Queen Victoria as a birthday present in 1857… but only after a tasteful loincloth of metal foliage was affixed to his nethers. Luckily for David, these naff fig leaves were removed a century later. But he hasn't lost his power to shock the easily offended. Earlier this year, a Florida high school principal was forced to resign after students were shown an image of Michelangelo's most famous work – concerned parents claimed their kids had been exposed to pornography. Get a grip, art prudes.
Arthur Sullivan, Victoria Embankment Gardens

Ever been so sad your clothes simply fell off? Didn't think so. But clearly they make sturdier fastenings these days, because the history of Western art is awash with grieving naked ladies. In Victoria Embankment Gardens, you'll find a prime example of the genre draped over a 1903 bust of composer Arthur Sullivan. Perhaps it's a homage to his longtime mistress Fanny, who he referred to somewhat incestuously as 'Auntie'. Or perhaps it's just an accurate representation of his exasperated neighbour, pleading with him to stop hammering out jaunty operettas late at night. Tragically, we'll never know.
Aphrodite (aka Bulbous Betty), Richmond

Richmond is a sedate sort of place, with its well-heeled residents and tranquil duck-filled waters. So when sculptor Edgar Allan Howes' statue of Aphrodite was placed in a Thames-side park in 1952, it ruffled more than a few feathers. This goddess was quickly demeaned with the nickname 'Bulbous Betty', and one prudish local even painted a modest swimsuit onto her controversial characteristics. Earlier this year, the council erected a new plaque restoring her original name, Aphrodite: it looks like Richmond is finally learning to adore this goddess of love. 
Broadgate Venus, The Square Mile

London's financial district the Square Mile enforces strict shirt-and-tie dresscodes, one which this joyfully nude Venus delights in flouting. She's the handiwork of Fernando Botero Angulo, a Colombian artist whose vast, voluptuous ladies were spurned by art critics (theorist Rosalind Krauss likened his 'terrible' sculptures to 'the Pillsbury Dough-Boy') but collected by Hollywood actors including Jack Nicholson and Sylvester Stallone. His epic, five ton artwork has stood in Exchange Square since 1990, staging a one woman sit in against buttoned-up office mundanity.
Mary Wollstonecraft, Newington Green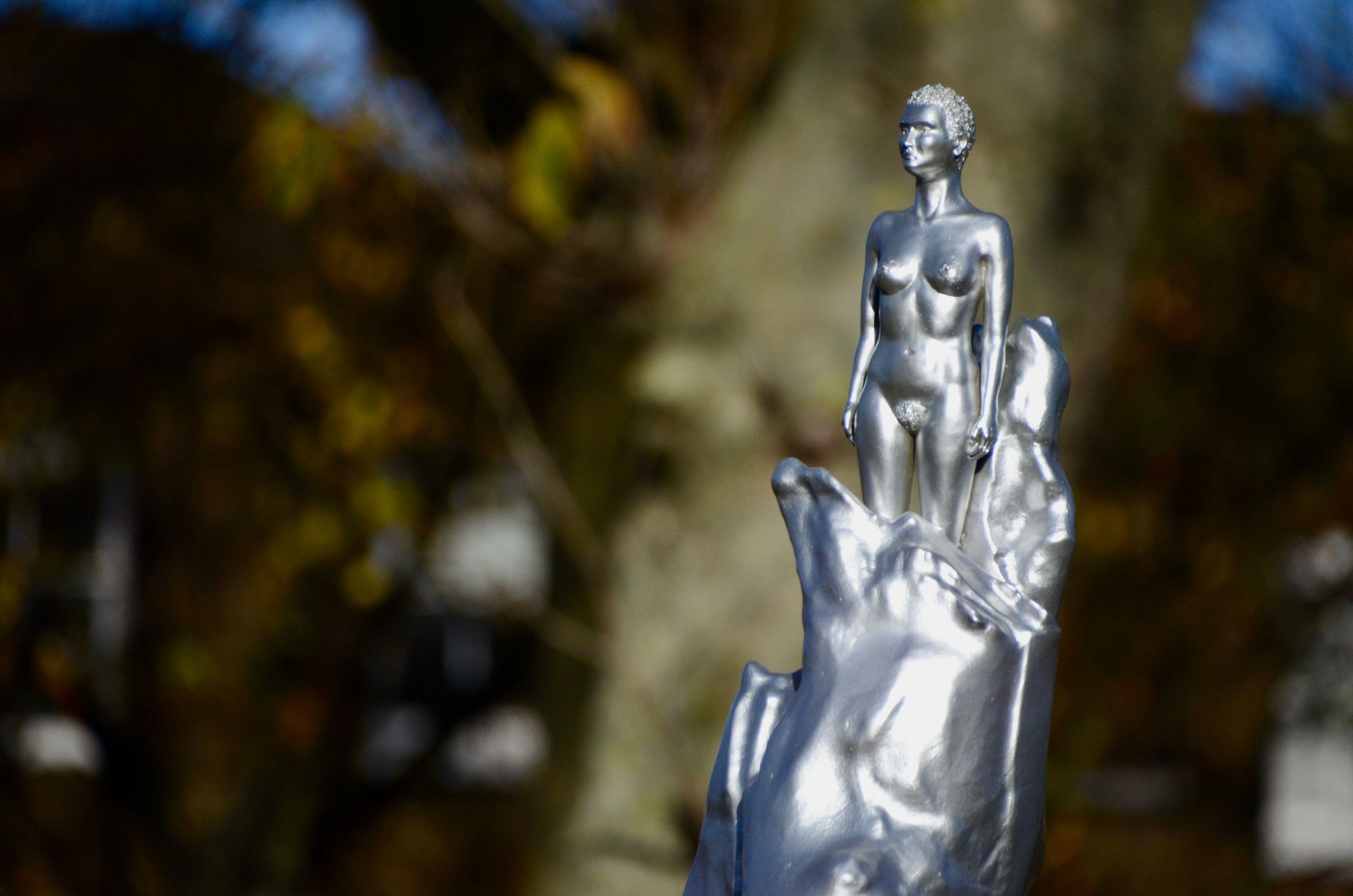 After a centuries-long history of people kicking off about overly sexy statues, you'd think that sculptor Maggi Hambling might play it safe when it came to depicting feminist pioneer Mary Wollstonecraft. But no. Instead, this 2020 statue shows her emerging naked from a column of abstracted female body parts. Leading feminists expressed disappointment. Various public art vigilantes have taken it upon themselves to adorn her body with gaffer tape, orange paint, and most recently, a tasteful dress with parrots on it.
And meanwhile, somewhere in this city, plans are being brewed for London's next scandalous statue…
London's top 20 public sculptures.
This is the future of London art.
Listen to Time Out's brilliant new podcast 'Love Thy Neighbourhood': episode 12 with Paul Feig in Mayfair is out now.
Stay in the loop: sign up for our free Time Out London newsletter for the best of the city, straight to your inbox.