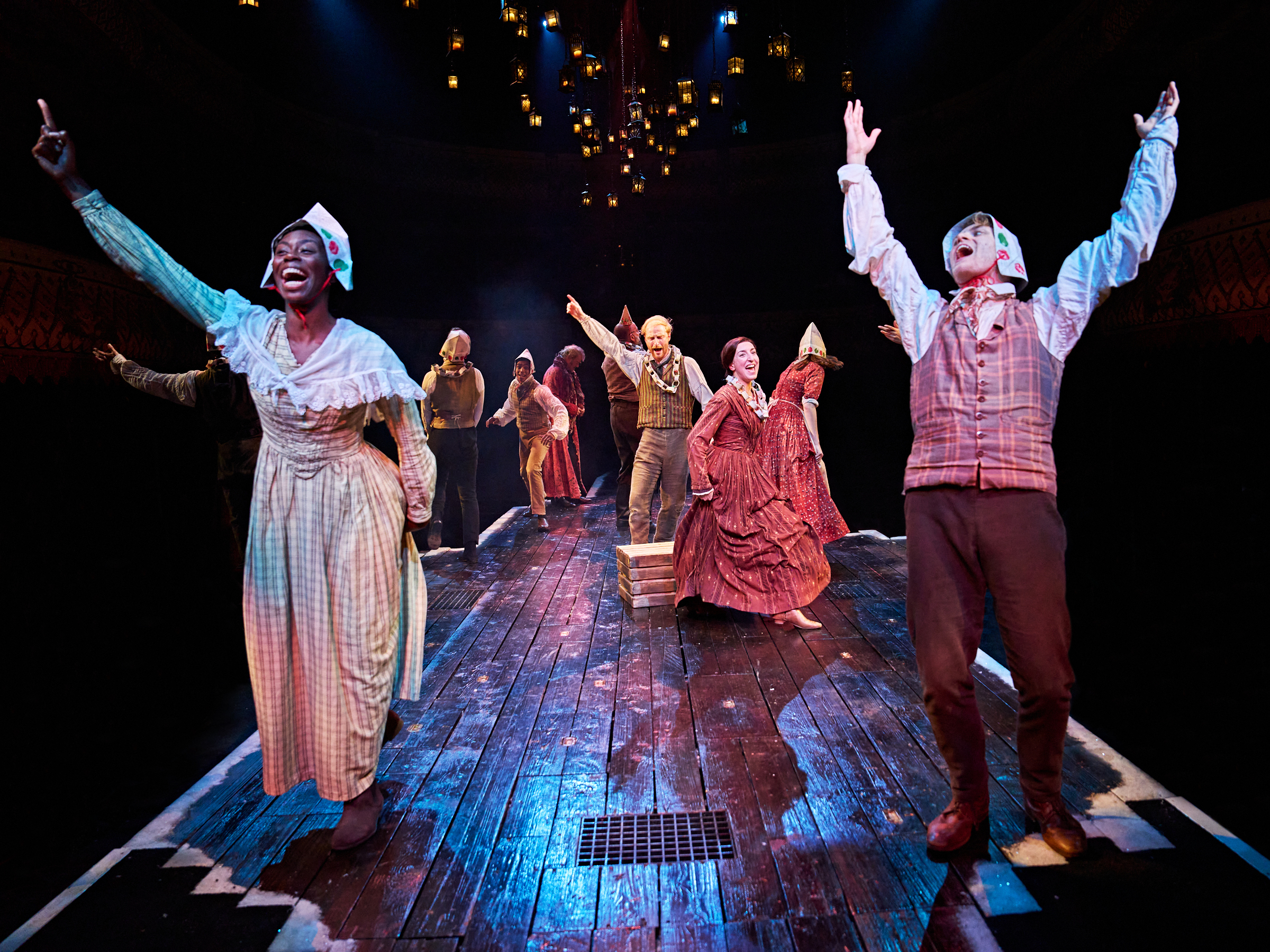 A true London theatre icon, the Old Vic's joyful Jack Thorne-penned stage version of 'A Christmas Carol' has run every Christmas since 2017 – it even managed to run in 2020 as a series of streaming-only performances.
It usually had a solidly big-name celebrity playing the role of grumpy miser Ebeneezer Scrooge, though this year's casting is TBA. However, there's an open call for four young actors to rotate the role of Tiny Tim, the disabled boy who melts Scrooge's icy heart (well, him plus the existential terror instilled in Scrooge by the series of ghosts that visit him).
The part is open to children aged nine-plus and under four foot six. As Tiny Tim is a disabled role, only disabled applicants will be seen, though there is no specific condition being looked for. There's a whole thing on the Old Vic website about how to enter your sprog, but the main things to bear in mind are that they'll need to be available for audition workshops that run from summer to early autumn (deadline is August 30) and that they'll need to be available from October 2 to January 6 for the play itself. 
Good luck, parents, guardians and stage-minded children!
To enter your child for the role of Tiny Tim, go here. 
'A Christmas Carol' will run at the Old Vic Nov 11-Jan 6.
The best new London theatre shows to book for in 2023.