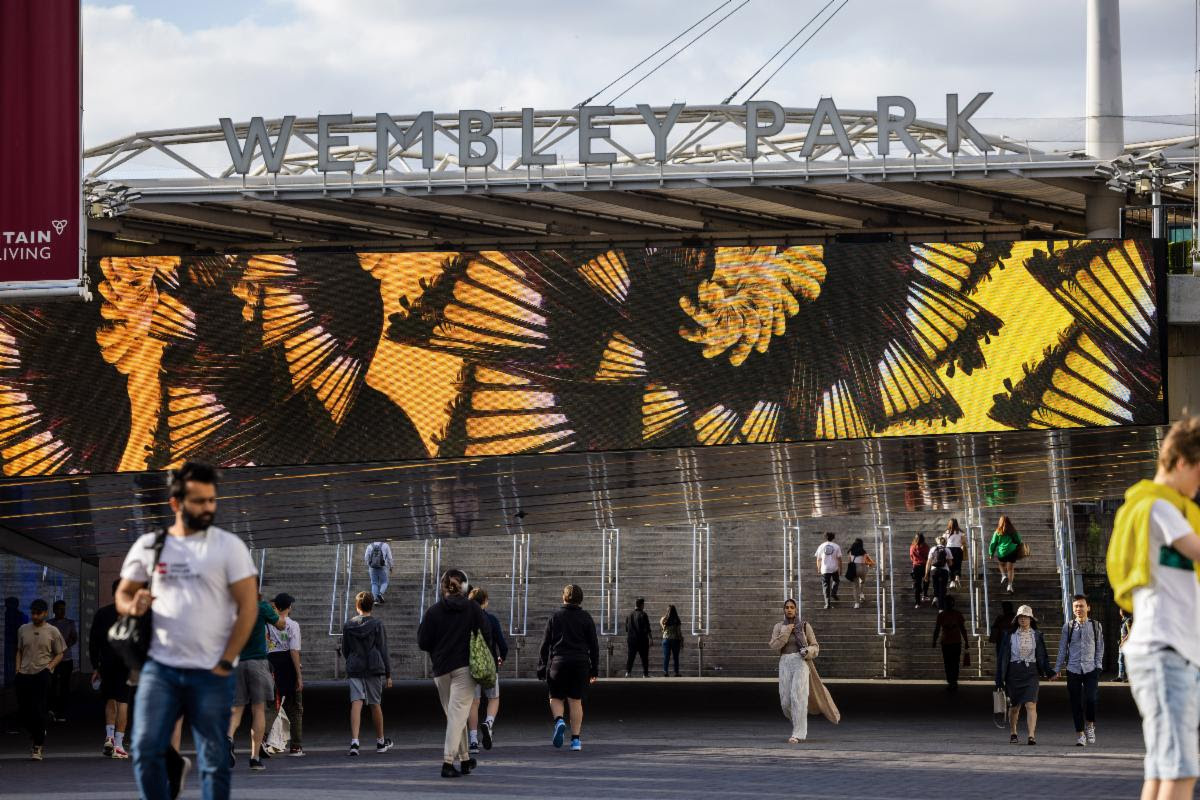 The area around Wembley Stadium has become a hub of outdoor art activity, hosting installations, sculptures and photos ever since the stadium got redeveloped. This summer, they're unveiling two new works to slake the thirst of parched art lovers.
The first is a photo series, organised in collaboration with the Alzheimer's Society, called 'Football Should Be Unforgettable'. It features illuminated images of English football stars Jack Grealish, Luke Shaw and Harry Maguire recalling their first memories of falling in love with the sport, shown alongside dementia displaying items connected to their own memories of the beautiful game.
The other new work is a multimedia extravaganza by artist Claire Luxton featuring digital screens, phone boxes and painted stairs. All the artworks feature wings, inspired by the messenger Hermes from Greek mythology, plastered across 360 screens and printed on vinyl as you walk down Olympic Way. The press release states that 'the installation on the Spanish Steps delivers an engaging, immersive experience, with viewers able to walk up and down the artwork'. Bet you didn't know using stairs could be immersive. 
The works have all already been installed and are free to view as part of Wembley Park's art trail. More details here.
 
Want more outdoor art? Here you go.
Want art, but sensible and indoors? Here you go.