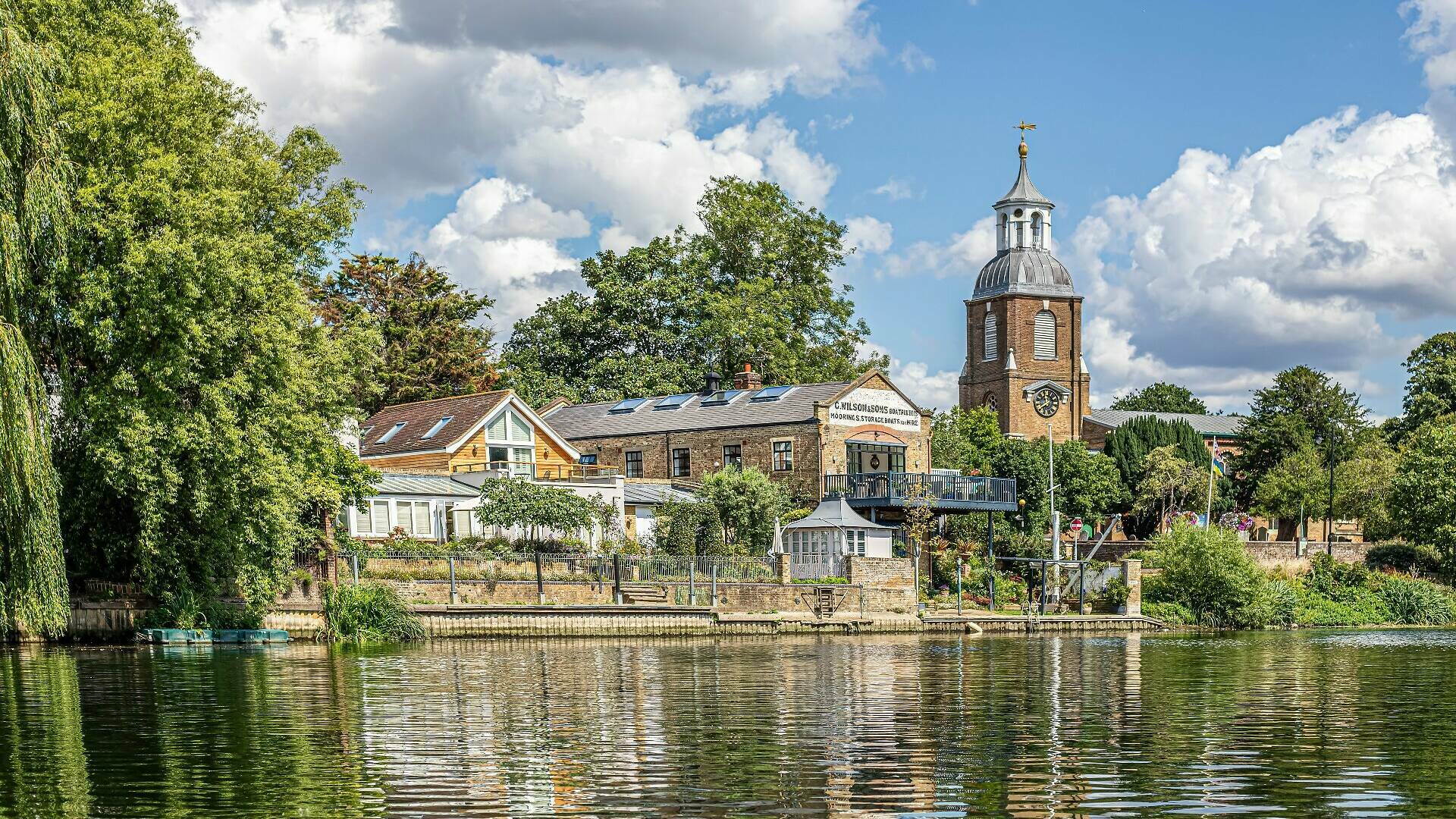 Attention history buffs and book lovers: a historic ferry house on the banks of the river Thames that was mentioned in Charles Dickens' 'Oliver Twist' has gone up for sale. You're going to have to be a very well-moneyed literature head, as it's being sold for a mega £2.25 million. 
The 3700 sq ft home in a renovated ferry house in Sunbury (a town just west of London) was once used to house the Sunbury ferry. It's a well-loved local landmark which was made even more famous by a feature in a Dickens novel. 
In Chapter 21 of 'Oliver Twist', Dickens wrote: 'As they passed Sunbury Church, the clock struck seven. There was a light in the ferry-house window opposite: which streamed across the road and threw into more sombre shadow a dark yew-tree with graves beneath it.'
The former ferry house is now a grand four-bedroom home, with two en-suite bedrooms, a study, and a massive open-plan living room with lofty vaulted ceilings and skylights and a massive main bedroom. There's also a riverside terrace and a boathouse overlooking the water that could easily be converted to an office or art studio. 
Nick Wozniak, director of the estate agent Dexters Sunbury called the house a 'true masterpiece', but we'll leave that up to you to decide. Check out some pictures of the historic digs below. 
You can find out more on the official Dexters listing here. 
ICYMI: London's most (and least) expensive boroughs to buy a home, revealed.
Time Out's brilliant new podcast, 'Love Thy Neighbourhood', is out now. Listen to the fourth episode with Paul Chowdhry here.
Stay in the loop: sign up for our free Time Out London newsletter for the best of the city, straight to your inbox.