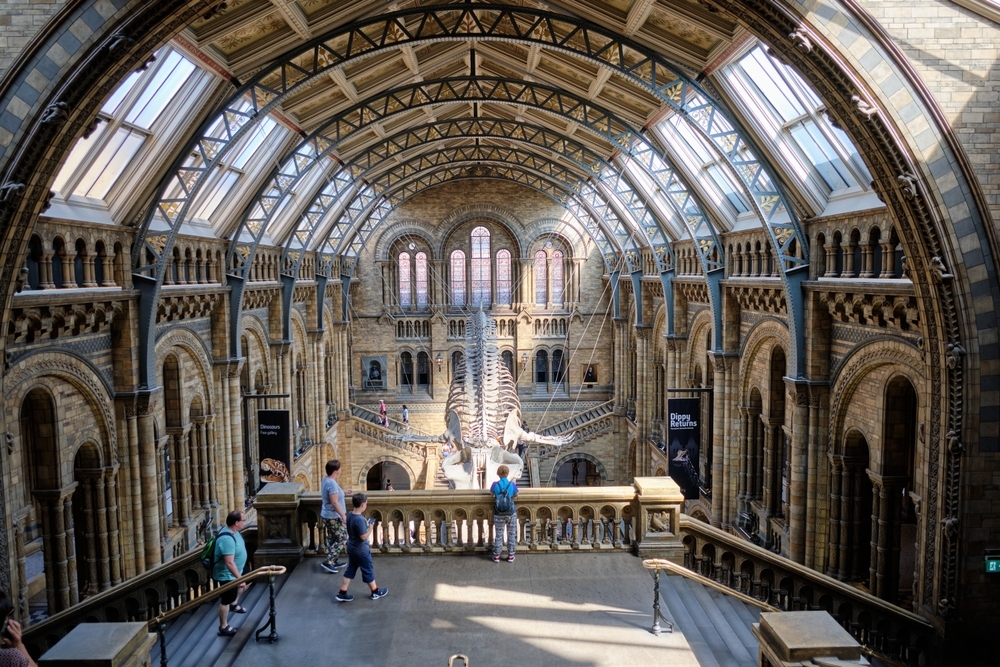 Museums. Whether you love 'em or they bore you stiff, it's pretty much an unspoken rule that when you're exploring a new city, paying a visit to at least one has got to be on the cards. Thankfully London has a plenty of options guaranteed to fascinate even the most museum-averse – and is undeniably one of the best places in the world for museums. 
Chief among the capital's museums is the Natural History Museum, an eclectic collection of artefacts and exhibitions on nature, animals and human history. And according to Statista, the NHM is one of the most visited museums in all of Europe. Welcoming a whopping 4.6 million visitors in 2022, it was both the busiest museum in the UK and the third most-visited in the continent. 
Beaten only by the Louvre in Paris and the Vatican museums in Rome, the Natural History Museum is still on its way to post-pandemic recovery. In 2022, it didn't quite match its number of 2019 visitors, which was around 5.4 million.
But the NHM wasn't the only London institution at the top of Statista's list. Our city is apparently home to six of the 20 most visited museums in Europe, which is more than any other destination. 
The British Museum welcomed over four million visitors in 2022, meaning it ranked in fourth place, while the Tate Modern came in fifth with 3.8 million. The National Gallery, the Victoria and Albert Museum and the Science Museum all also claimed a spot in the top 20 ranking. 
If you're looking to find out more about the biggest and best museums in London, Time Out is, obviously, the place to be. We love museums of all shapes and sizes, from the weird and wonderful to world-leading art galleries and the most dazzling current exhibitions. 
Did you see that you can get your portrait taken by legendary photographer Rankin in London this weekend?
Listen to Time Out's brilliant new podcast 'Love Thy Neighbourhood': episode 11 with Ania Magliano in Haggerston is out now.
Stay in the loop: sign up for our free Time Out London newsletter for the best of the city, straight to your inbox.