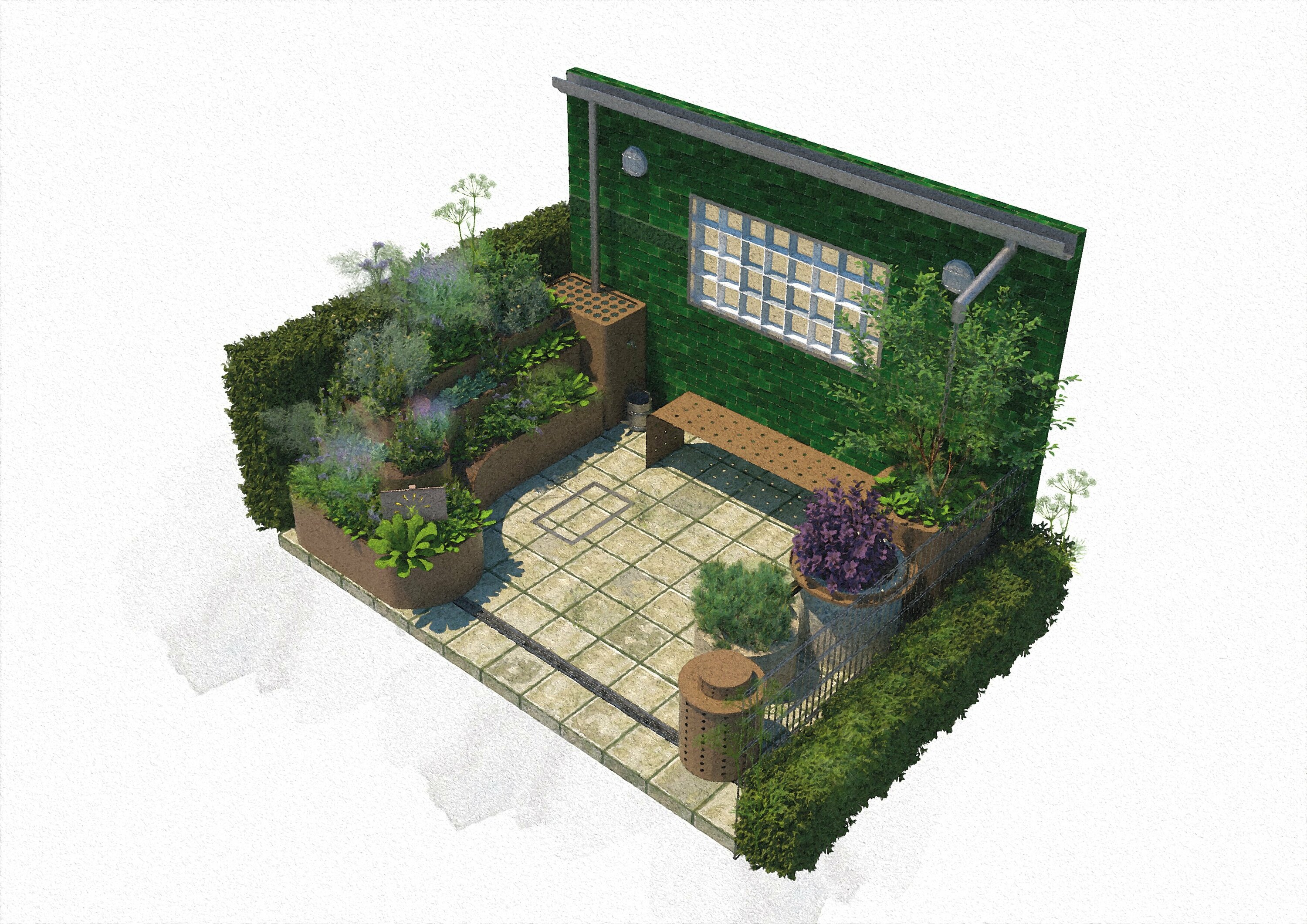 London's tube stations have had quite a bit of love lavished on them in recent years. There are whiteboards scrawled with motivational messages that will either inspire you or make you choke on your morning macchiato, depending on your disposition. There are artworks by contemporary sculptors or painters, and even sometimes miniature gardens: Oval has a collection of plants whose leaves gently tremble to the sounds of the classical music piped through the station.
But now, Latimer Road Underground station is taking things to the next level, by getting a gorgeous horticultural installation that comes straight from this year's Chelsea Flower Show. 'The Platform Garden' is a design by the very aptly named Amelia Bouquet, sponsored by Energy Garden London, that aims to mix both style and eco credentials. Recycled litter bins will be turned into planters housing edible and drought-resistant plants, while the floor will be made of reused concrete tiles. Old-school glass bricks will let the light in, while green metro tiles will be a visual nod to the Underground station beyond. 
Of course, you couldn't whack a garden in the sunlight-starved gloom of actual under-the-ground Underground stations, unless you were planning some kind of creepy subterranean mushroom display. But Latimer Road has plenty of natural light, thanks to its site high up on a viaduct, surrounded by housing blocks whose residents will be able to enjoy this garden from a distance. 
This new display will join existing station gardens across London, including Morden, which grows fruit from cherries to hot peppers, or Highbury & Islington, which has a Bee Friendly Trust planter in honour of a stalwart flower seller who operated outside the station for many years. Each October, they compete in the Underground in Bloom competition, which last year was won by Kentish Town's garden, one that's decked out with roses and hand-knitted bunting. Will Latimer Road take this year's crown? Who knows, but it'll definitely be a sought-after spot for west London's well-heeled commuters to sip their coffees in.
Here are London's best places to see spring blossom.
London's skies will be filled with beautiful hot-air balloons this May.