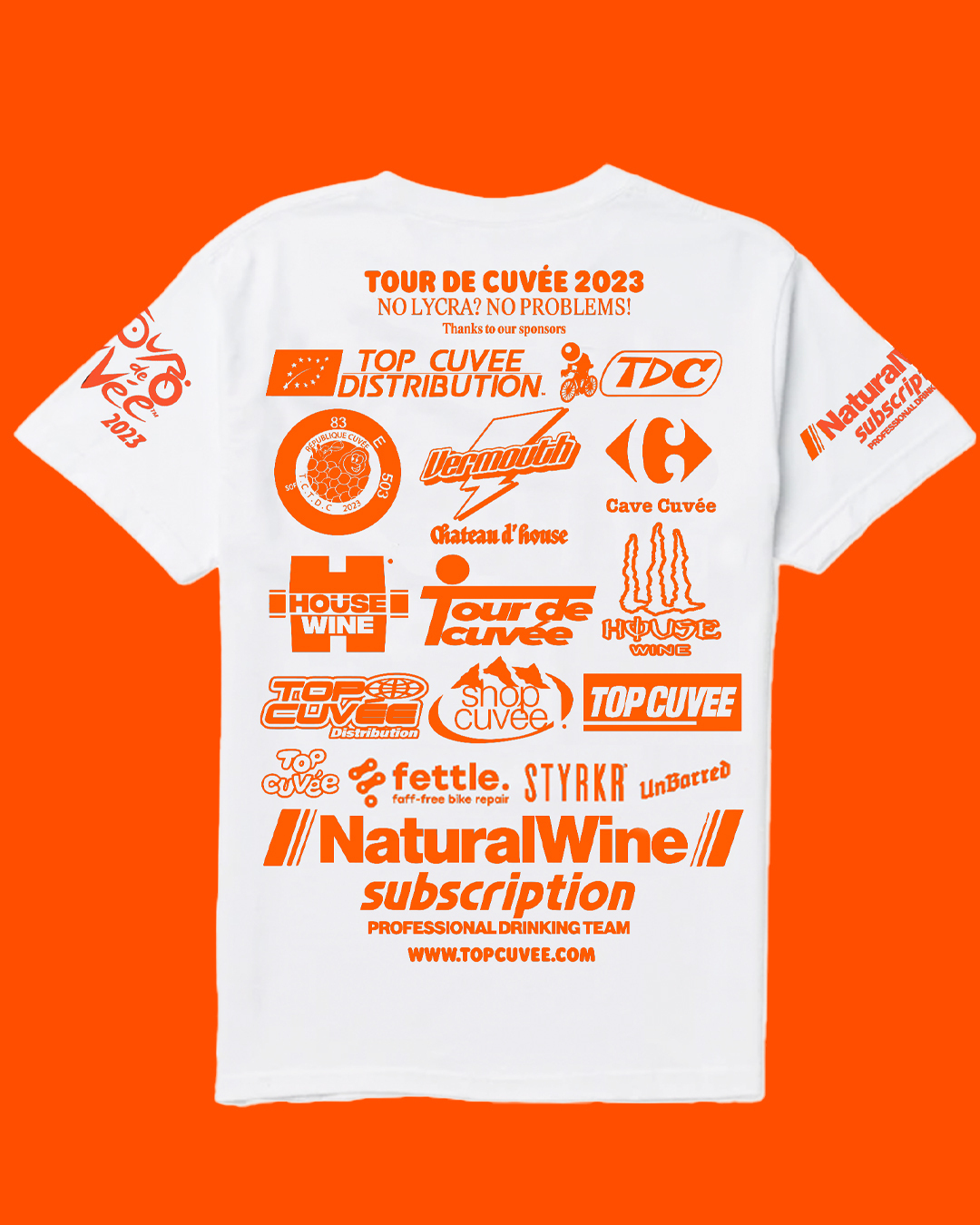 Natural wine and cruising about on a specialist bicycle come hand in hand, so it should be no surprise that London wine gang and bar folk Top Cuvee host an annual mega bike ride to coincide with the start of the only slightly more strenuous Tour de France. 
The third ever Tour De Cuvée takes place this summer on Sunday July 2 and you can join in for £45.95, which will get you guaranteed entry (the ride is capped at 200 entrants) as well as a starter pack that comprises a custom riders t-shirt, a limited edition cap, a musette bag, a water bottle and some sports snacks for the ride, as well as entry to the official afterparty at Brighton's UnBarred Taproom, where you'll get a free pint. Then, when you're back in London, you'll also be able to score a free pizza at Fatto a Mano in King's Cross. 
The plan is to meet at Cave Cuvée in Bethnal Green from 7am, with the ride starting at 9am and the afterparty kicking off at 1pm. However, there's no pressure to stay with the pack – it's a self-guided ride that you can do in your own time (which will come in handy as you tackle the rather strenuous Ditchling Beacon in the South Downs. 
There'll be other fun stuff happening on the day, including raffles and such. Now get on your bike, respectfully. 
Bold Tendencies, Peckham's rooftop sculpture park, is reopening
A catastrophic harvest has put London's only vineyard at risk of closure​