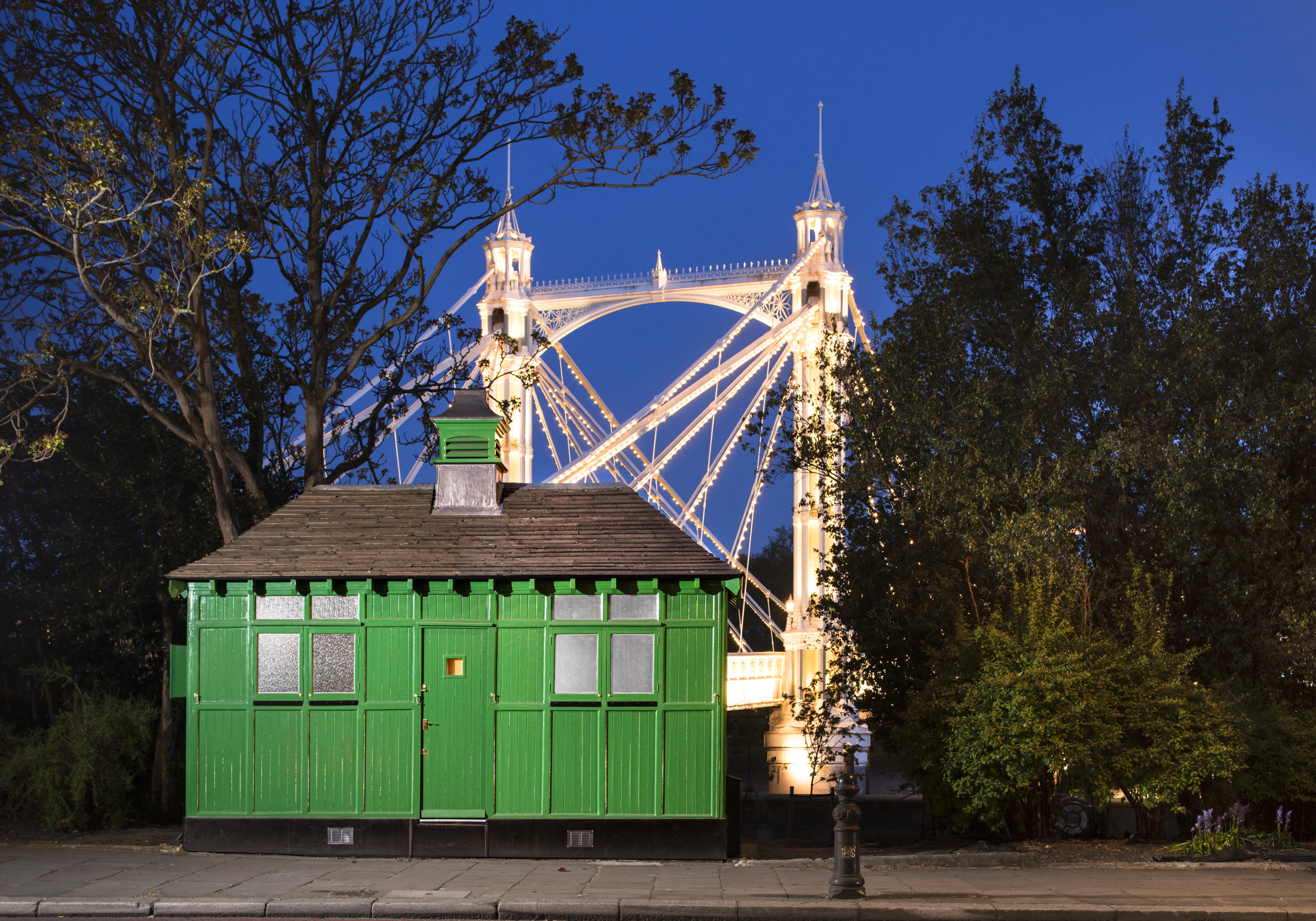 In London, we have loads of really cool and quirky buildings that offer up slice after slice of our rich history. If you've spotted little emerald green huts around the city and wondered what they're for, they're actually historic cabmen's shelters. To solidify them as a part of the capital's furniture, two more cabmen's shelters have just been added to the National Heritage list by Historic England, meaning they now have protected status. 
Cab shelters first appeared in the late 1800s to give Victorian cabbies a spot to take a break and get some hot food 24 hours a day (and to keep them out of pubs). Back then it was illegal to leave a vehicle unattended, so this allowed them to stop without breaking the law. Out of 61 that are known to have been built between 1875 and 1950, only 13 are left today. Warm banks: not a new idea.
The huts on Chelsea Embankment, built in 1912, and on Pont Street in Belgravia, built in 1892, are both now grade II-listed. The Pont Street shelter is still used by cabbies today, and is famous as a great spot to pick up a breakfast roll. The Chelsea Embankment fixture, affectionately known as The Pier, was restored as a public micro café. 
Cab shelters aren't the only buildings that have been newly granted protection: a total of 25 places in London have been included on the list. An army drill hall from the 1980s has also been added, as well as a 1950s church in Ruislip and the decorative panels by the artist John Piper on the Piper Building in Fulham.
So next time you're about and about in central London, congratulate yourself that you know that the capital's greatest street icon is not a red phone box, it's a green shed. 
Whitehall's historic Old War Office is being transformed into a swanky food hall.
TikTok is going wild for this London loo that's basically a mini-nightclub.