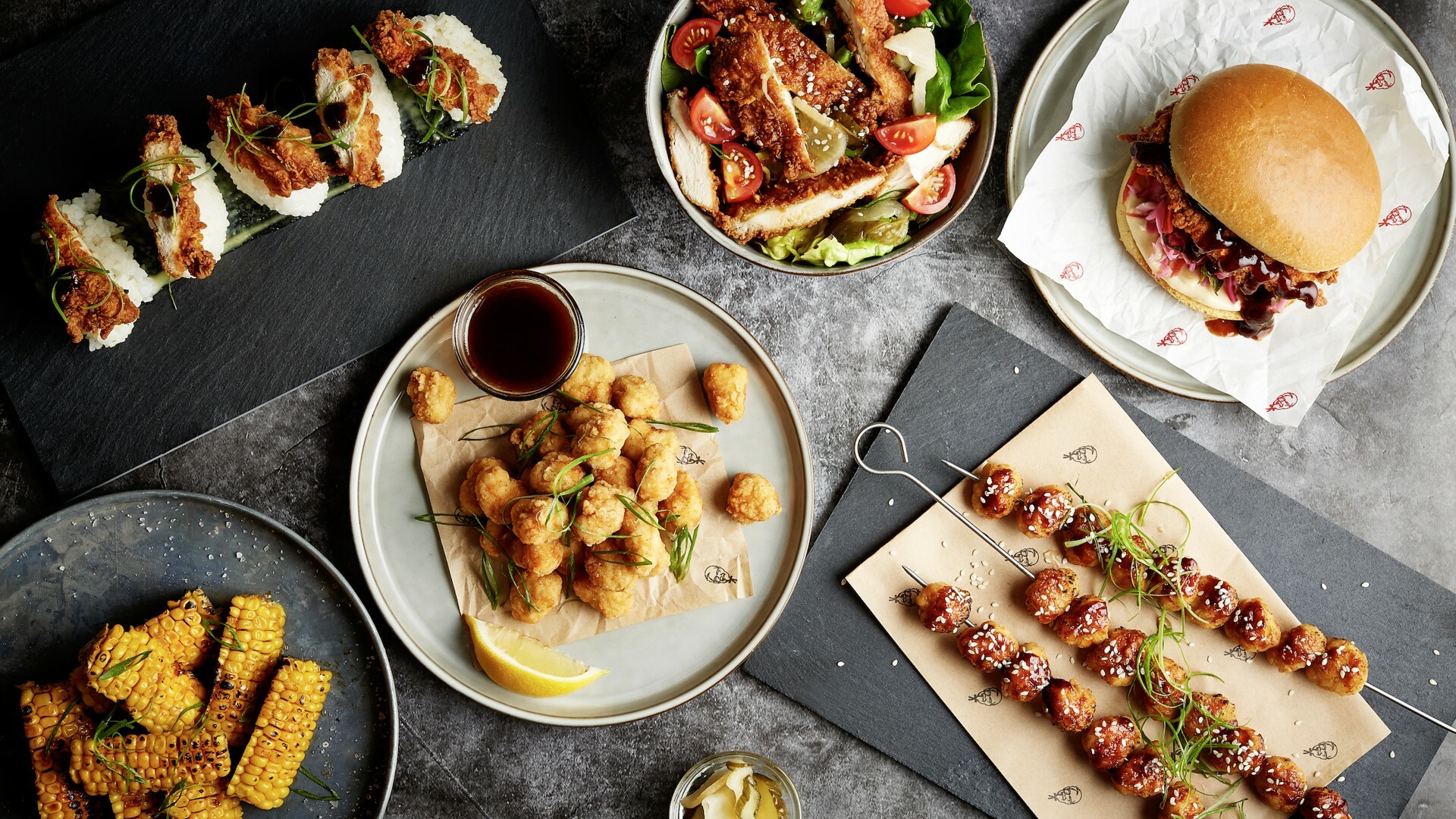 A London branch of KFC is set to have a very specific one-day rebrand. On August 4, the Waterloo location of the high street fried chicken shop will become a fancy pants omakase restaurant, with TikTok chef Akito Greenland at the helm.
The omakase experience (a Japanese dining style in which dishes are selected by the chef) is happening to celebrate the launch of the chain's Teriyaki Burger – which is available until September 4 – and the menu will feature six courses of Japanese-inspired dishes. Tickets cost £11 and 100 percent of proceeds will go to the KFC Foundation, which supports grassroots youth organisations in the UK.
But what will Greenland be serving up, exactly? Well, this isn't quite Nobu. The menu will include KFC Yakitori (KFC's Popcorn Chicken served on a bamboo skewer, marinated in the brand-new Teriyaki Sauce), as well as KFC Karaage (crispy Japanese Original Recipe Fried Chicken with ponzu) and Mini Chicken Fillet Nigiri (Mini Chicken Fillet on sushi rice with wasabi-infused mayo). The centrepiece of the meal will be, of course, the new Teriyaki Burger, which is available nationwide from this week onwards. 
It's not just the menu that will be different from your average KFC. The Mepham Street branch will be made-over, with counter dining and high chairs to give it a chef's table style chic-ness. 
Says Greenland: 'I'm a big fan of KFC, so when they approached me to curate their omakase menu, I just couldn't say no! Getting the chance to fuse their most-loved menu items with authentic Japanese cuisine has been a dream come true and I can't wait for everyone to try them!' 
To score a ticket to the posh KFC, reservations open here on July 31.
KFC Waterloo, 3 Mepham St, SE1 8FS 
Listen to 'Love Thy Neighbourhood', Time Out's brilliant new podcast.
Stay in the loop: sign up for our free Time Out London newsletter for the best of the city, straight to your inbox.