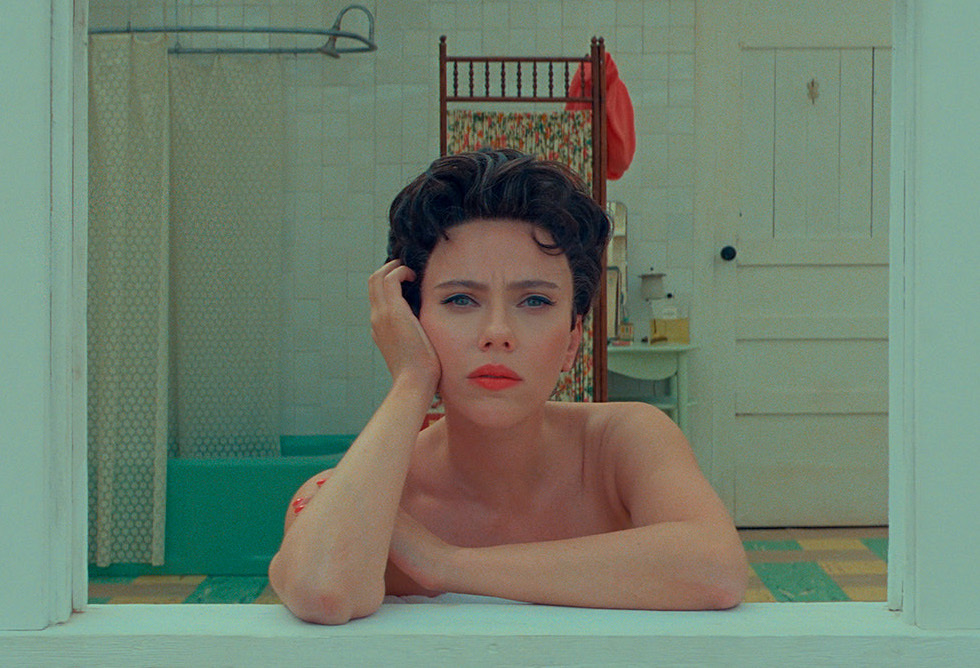 The idea of a Wes Anderson pop-up in a branch of Lush makes some kind of sense: both deal in pastel colours and both… nope, that's all we've got. Just the pastels. 
Still, if you're as tickled as us by the chance to peruse a range of 'Asteroid City'-themed fizzing bath products in a Wes-ish environment, you'll want to get along to Soho Lush Studio at 67-71 Beak Street from Thursday, June 8 and check out the new 'Asteroid City' x Lush pop-up gift shop. 
The whole shop is designed with 'Asteroid City' in mind, selling such extra-terrestrial bath products as an Asteroid Bath Bomb and 'Asteroid City' shower gel. And if UFO shower gel isn't your thing, you can sip on a frosty beverage from the slushie cafe while adopting an archly detached pose.
The pop-up is running until July 13 and will be open from 12-6pm on weekdays (closed on weekends).
This month is an embarrassment of Wes-related riches. An entire 'Asteroid City' pop-up, complete with 1950s diner and film sets, is opening at 180 The Strand on June 17, while the movie itself will be landing in London cinemas on June 23.
Starring Jason Schwartzman, Scarlett Johansson, Tom Hanks and many, many others, 'Asteroid City' is set in a dusty Arizona outpost that hosts a group of Junior Stargazers in the mid-1950s. Their convention at the town's main tourist attraction, a vast asteroid crater, is disrupted by a world-changing event, sparking a cavalcade of Anderson-y delights.
Read our review of 'Asteroid City' here.

A new exhibition is coming to London to celebrate 'Asteroid City'.