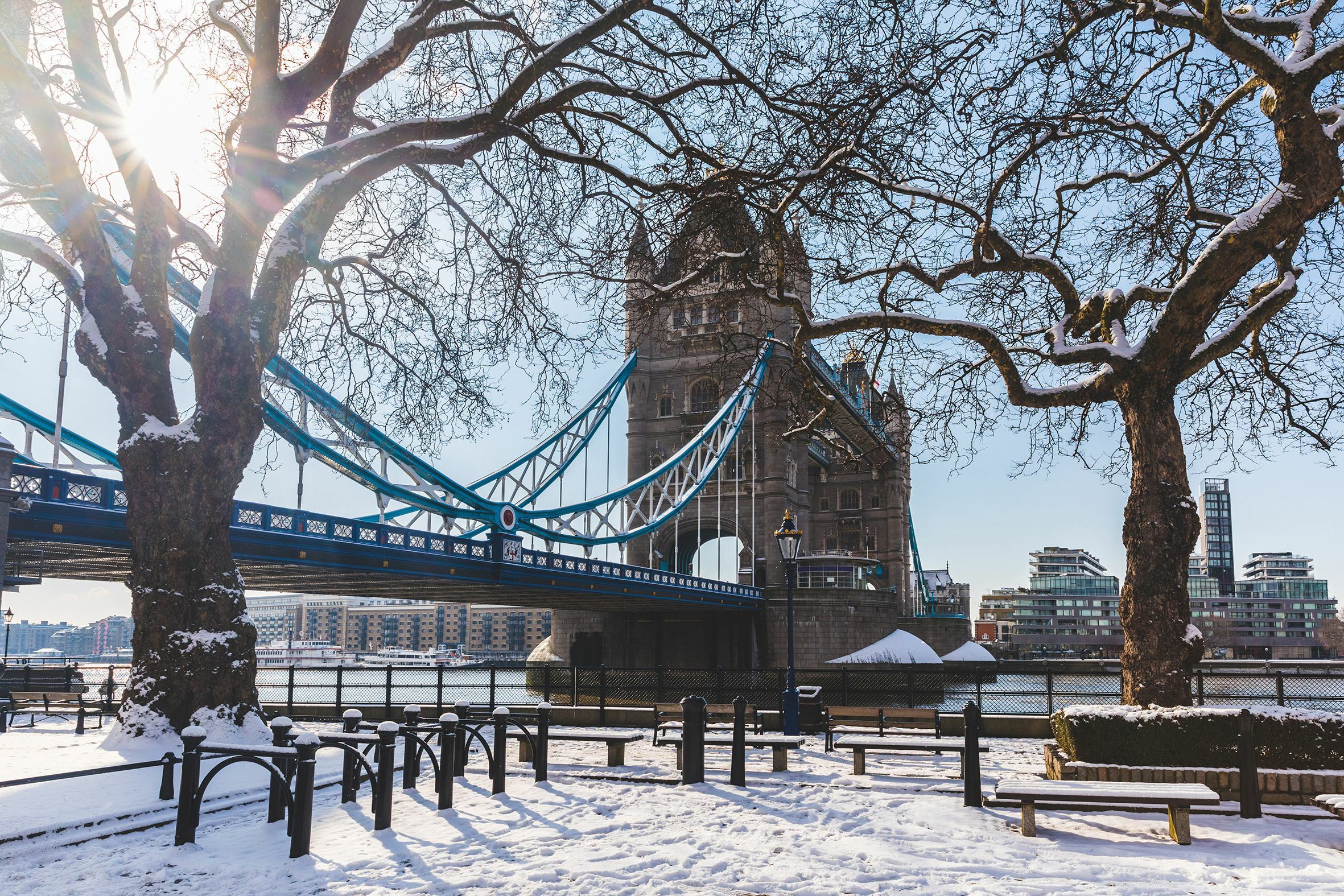 Just when you thought winter was finally over, another cold snap has arrived. Time to begrudgingly grab your hot water bottle, 'cos we're about to freeze our butts off. The Met Office has issued a yellow weather warning across London and other parts of England as an arctic blast could bring the coldest weather we've seen yet this year. The Met Office forecasts highs of 4C and lows of 0C, but be warned, it could feel more like -3C. 
When is it predicted to snow in London this week? 
The yellow warning, meaning there could be snow and ice, is in place across London and parts of south east England from midnight on Tuesday until 9am on Thursday. Snow is forecast to fall in London early on Wednesday morning, meaning there could be rush-hour disruption. The Met Office said: 'some roads and railways likely to be affected with longer journey times by road, bus and train services'. 
Will the snow settle?
Not likely. Rain and sleet are forecast for later in the day on Wednesday, with milder rain and stronger winds coming on Thursday and Friday. According to meteorologist Honor Criswick we're likely to get 'snow showers' instead of prolonged, heavy snowfall. 
Time Out's 50 Best Restaurants in London for 2023 revealed
Jamie Demetriou: 'There needs to be someone in my life who isn't a chef'