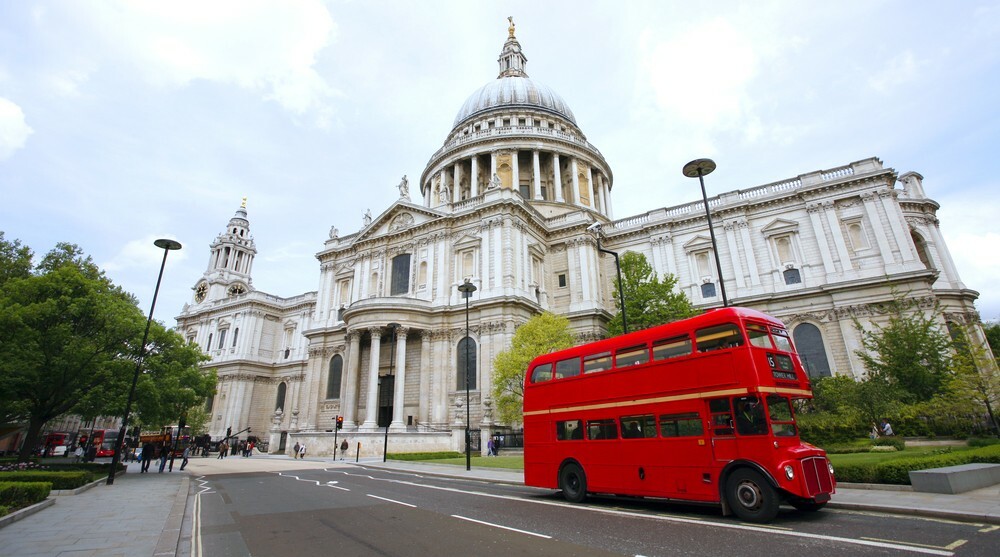 In days of yore, London buses didn't have air conditioning, or charging points, or contactless payments (we know right, how did they survive?). Instead, they had paper tickets, a back porch for jumping on and conductors. Next week, Londoners can take themselves back in time by riding an old fashioned London bus in north London, all for free. All aboard!
On Sunday November 5, vintage red double decker buses will be whizzing around north London in aid of the Royal British Legion Poppy Appeal, and commemorating the 30th anniversary of Chalk Farm Garage. Passengers can hop on from Hampstead Heath, Golders Green, Warren Street, Euston and lots of other north and central London bus stops. 
The bus routes taking part are the 24, 29, 31, 68, 74 and 139. You can see a full map of the bus routes and their timetables here. Instead of being run by TfL, the vintage buses will be operated by retired Metroline conductor Trevor Muir.
While getting on the bus will be free of charge, there will be programmes telling the history of Chalk Farm Garage available to buy. All proceeds will go to the Royal British Legion Poppy Appeal.
Due to the nature of the vehicles, there won't be easy access for disabled passengers or children's buggies.
More transport on Time Out
Public transport is the backbone of London, and we're here to bring you all the latest news on trains, buses and tubes. From new Underground art, to reporting on the Superloop, we've got you covered. 
Plus: this is how to play the viral 'Metro Memory' game.
Listen to Time Out's brilliant new podcast 'Love Thy Neighbourhood': episode 12 with Paul Feig in Mayfair is out now.
Stay in the loop: sign up for our free Time Out London newsletter for the best of the city, straight to your inbox.