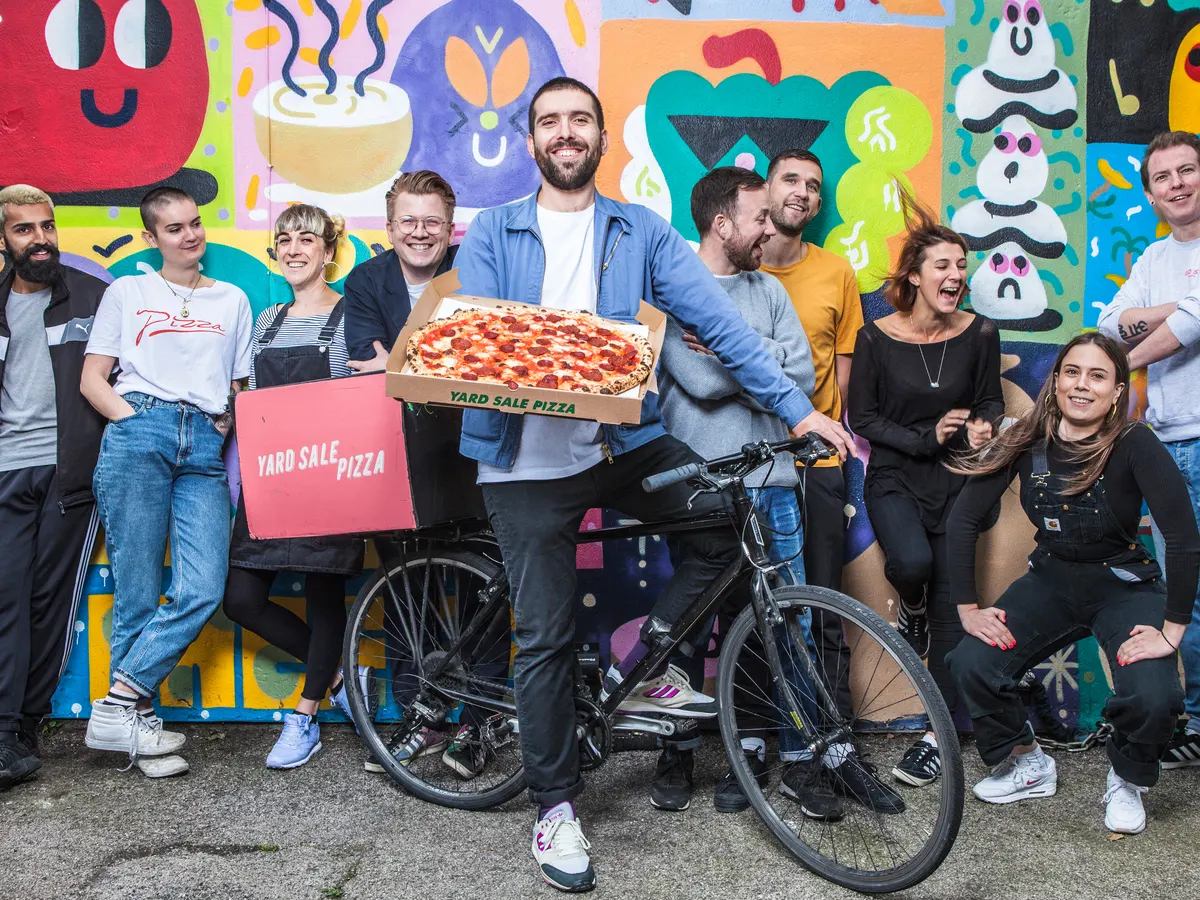 For years, mystery has swirled around the elusive Nando's black card, which is doled out to a fairly random-seeming selection of people that the peri peri chicken overlords consider worthy (holders are sworn to secrecy, but Ed Sheeran has been photographed proudly clutching his, and Pixie Lott and Oprah Winfrey are also rumoured to have one). Now, luxe pizza purveyor Yard Sale is celebrating the delivery of its two millionth pizza (frankly, their record-keeping procedures must be immaculate) by creating a black card of its own.
Instead of being reserved for London's social elite, anyone can be in with a chance of winning this black card, providing they're willing to make a modest financial outlay. According to a post on Yard Sale's instagram, all you've got to do is place an order with Yard Sale between today and Tuesday March 14, adding a £1 charity donation at checkout, which will help with the aftermath of the earthquake in Turkey and Syria. 
Then, 10 lucky Londoners will be chosen to win black cards. It's not quite the limitless chicken riches of Nando's, but you do get you one free 12 inch pizza a week, for delivery or collection only. Want to share a meal with your friends? Well, if you live in Tottenham, there's also a competition going where you can win pizza for your whole street. You'll be a much-loved local celebrity in no time: restrain your jealousy, Ed Sheeran!
Here are 19 places for perfect pizza in London
The grim reason parakeets are disappearing from London