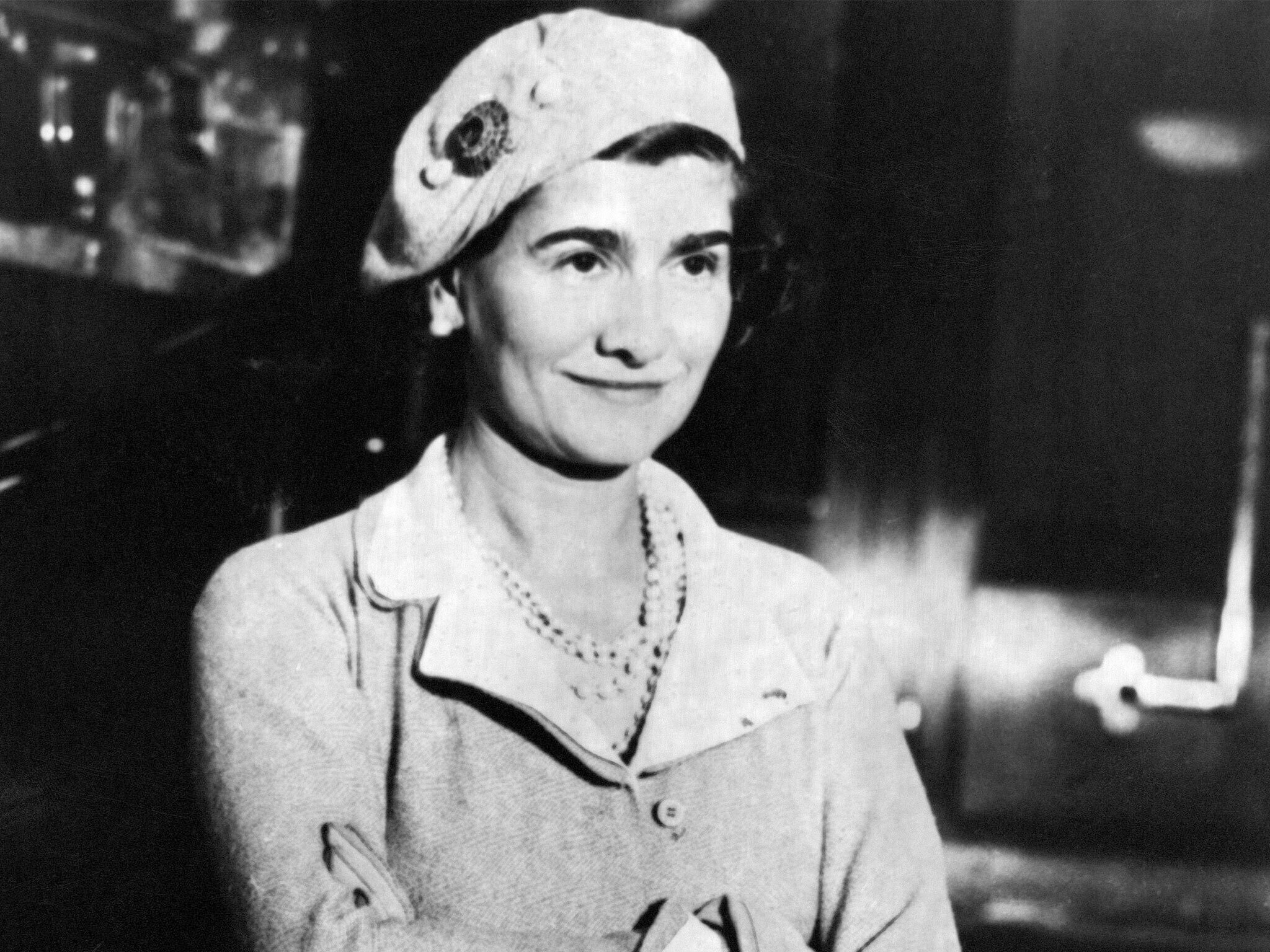 The V&A's newest exhibition will pay homage to the life and works of Coco Chanel, charting the style evolution of the designer behind the House of Chanel.
The exhibition is the first of its kind to be hosted by a major museum in the UK and will feature 180 looks, with all the iconic jewellery, accessories, cosmetics and perfumes – you know, the one that smells like Mum's big night out – to boot. 
Some of the most notable designs on display include outfits made for Hollywood stars Lauren Bacall (To Have or Not to Have, The Big Sleep) and Marlene Dietrich (Witness for the Prosecution, The Blue Angel).
The exhibition will have eight different themed sections exploring all the hallmarks of the timeless Chanel look, from stitching to hitting the runway. 
Here are some of the little-known facts behind one of the twentieth-century's most influential/controversial designers.
Nuns taught and inspired her
After her mother's death from tuberculosis in 1895 when she was just 11, Chanel's father abandoned her and her four siblings at an orphanage where they were raised by the nuns of Aubazine Abbey.
It was in this unassuming convent where Chanel learned how to sew and where she was inspired to create the signature Little Black Dress. Apparently it was the habits of the nuns who helped hone her craft.
She lived in a hotel for more than 30 years
No, we're not talking about the local Travelodge, Chanel spent much of her life at The Ritz Paris, booking herself into a suite in 1937 and not leaving until her death in 1971 aged 87.
She made herself at home at Ritz Paris and was widely reported to even use the staff entrance on Rue Cambon.
The suite was later named after the fashion icon and is available today for public booking – setting you back a hefty £15,000 a night… 
She was a Nazi collaborator
Chanel's rise from poverty to the upper echelons of society not only gave her influence in the world of fashion, but in politics too.
During the Second World War, Chanel began a relationship with Hans Günther von Dincklage, a high-ranking Nazi officer. 
Declassified documents later revealed that Chanel herself was registered as an agent of the Abwher, the Nazis' espionage and intelligence service. 
There's a Chanel musical
There's no business like show business, so it's little surprise that the fashion entrepreneur has had her life played out on stage too.
'Coco' opened on Broadway in 1969 and starred Katharine Hepburn in her only stage musical.
The musical won two Tony awards: Best Featured Actor in a Musical, and of course, Best Costume Design. 
Chanel had a lion obsession
Born on August 19 1883, Chanel's star sign was Leo, which inspired the emblem for her brand.
She fondly kept figurines of the animal in her apartment and  wove it throughout her designs. 
Known for her cutting quips, Chanel once said, 'I am a Leo and, like a lion, I use my claws to prevent people from doing me harm. But, believe me, I suffer more from scratching than from being scratched.' 
'Gabrielle Chanel: Fashion Manifesto' will run from 16 September 2023 to 25 February 2024 at the V&A Museum, London.
Listen to Time Out's brilliant new podcast 'Love Thy Neighbourhood': episode six with Sophie Duker in Dalston is out now.
Stay in the loop: sign up for our free Time Out London newsletter for the best of the city, straight to your inbox.