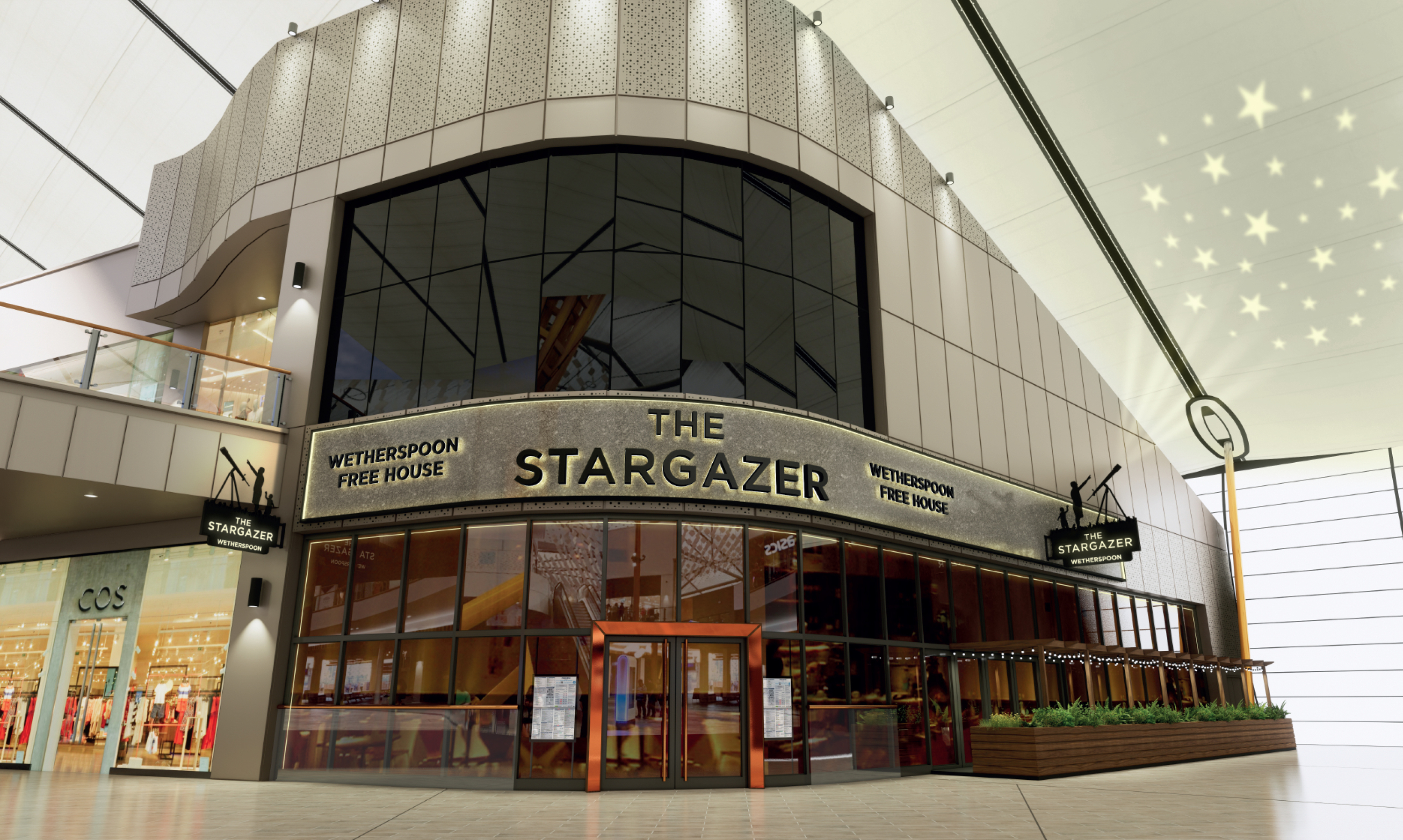 A landmark new 'Spoons is coming to London this month. Opening at the O2 in Greenwich, The Stargazer will pull its first pint on March 21. The venue, which has cost £3 million, will be open from 10am to 12.15am every day of the week.
It will be bang opposite Mamma Mia! The Party, so it's perfect for punters who want to spend some money, money, money on drinks before (and after) the big show. For the rest of you, you'll be able to drown out the wailings of Abba in the massive 3,800 sq ft beer garden that overlooks the Thames. 
Its name and decor are inspired by Greenwich's astronomical history, with the Royal Observatory just down the road. A spokesperson said: 'Sculptures and artwork are displayed behind the bar, symbolizing astronomy instruments, views and stargazers, as well as the Stargazer's other meanings – a lily and a venomous fish.'
The new pub will create some 85 jobs in the area, and will celebrate local history. 'Historical photos and details of local history, as well as artwork and images of local scenes and characters of the area, are also displayed in the pub,' the representative said.
Finally, for fans of Spoon's trademark garish carpets, there will be a brand new design debuting in the boozer. 'The bespoke carpet, fitted throughout the pub, also draws inspiration from orbiting stars and planets and the equipment used by astrologers and astronomers,' the spokesperson added. So that's a relief. 
The Stargazer, The O2, Peninsula Square, SE10 0DX. Opens Mar 21.
These are the best pubs in London.
London wins big at the British Kebab Awards 2023.