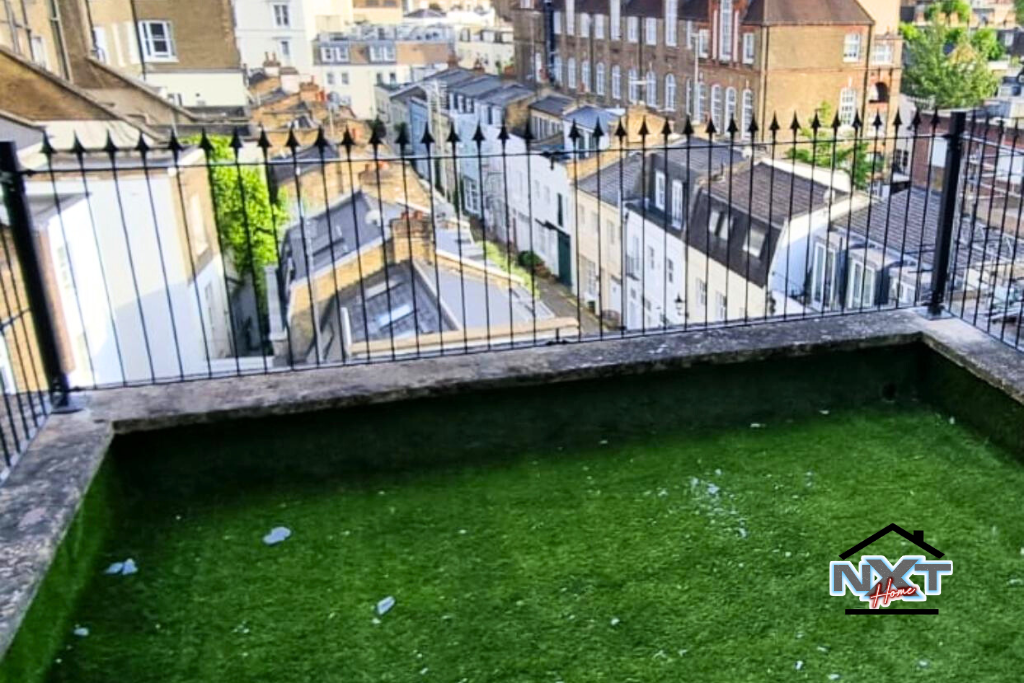 We all know London's property market is broken but things may have just gotten a whole lot bleaker. There's now a balcony for sale in South Kensington for £50,000 – and, according to the estate agent, people are jumping at the opportunity. 
The astroturfed terrace is on the third floor of a building in the coveted Stanhope Gardens, close to Gloucester Road tube station. Its current owner, who is based in east London, bought it as an investment and is looking to pass it on to one entrepreneurial buyer.
This absolute steal is being advertised as 'ideal for individuals looking to expand their property or business portfolio' or a great place for 'someone seeking a prestigious central London address, perfect for both business opportunities and recreational purposes'. It's also close to all the essentials, being 'only a 20-minute walk from Harrods'! 
In Stanhope Gardens the average property costs £1,388,750, with one room going for an average of £1,006 per month, according to SpareRoom. So it makes sense why people seem to be getting creative with what they want to use the property for. 
'I've had people approach me about whether the lease would enable them to live in a tent on the terrace,' estate agent Glenn Jacobs of Next Home Ltd told the Evening Standard. 'It's been really, really popular. There's such a shortage [of housing]. I hadn't even considered that people would look to be more creative in regards to where and how they live.'
Would you consider living in a tent on a terrace if it meant you owned a property in west London? Find out more on the official Rightmove listing here. 
Listen to 'Love Thy Neighbourhood', Time Out's brilliant new podcast.
Stay in the loop: sign up for our free Time Out London newsletter for the best of the city, straight to your inbox.