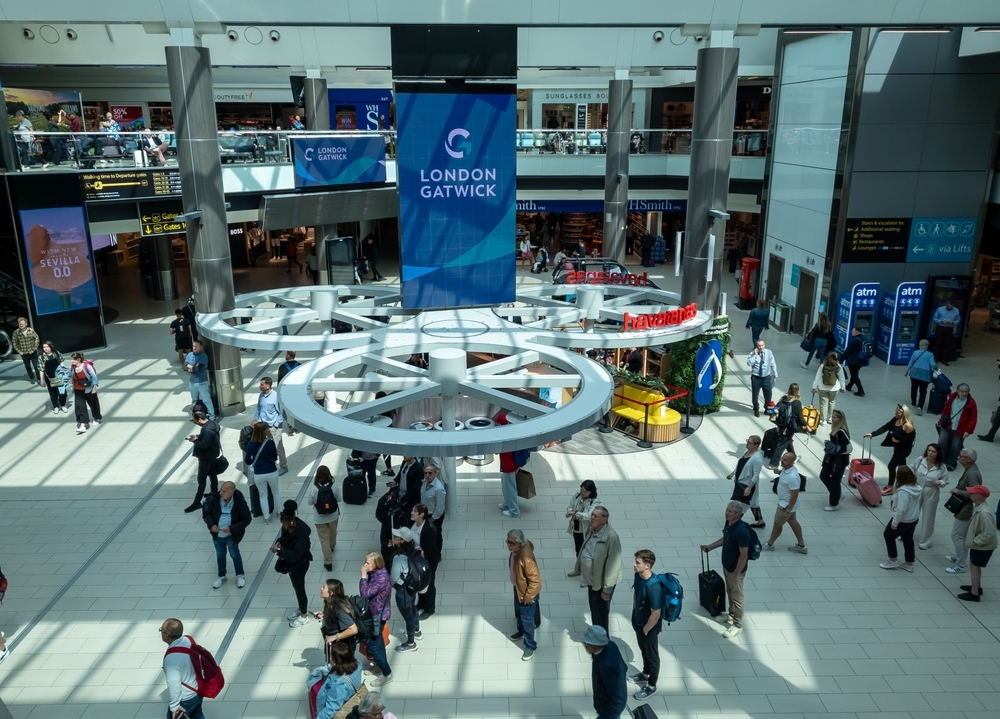 Ah, Gatwick Airport. Whether we like it or not, many of us have to pass through London's second-biggest air hub when we jet off on our hols. The airport has been a popular talking point of late thanks to delays, strikes and evacuations, but now we've got some cheerier news: Gatwick is now home to a lovely crop of new eateries. 
A wave of openings means that there are several new options for food and drink across both Gatwick's north and south terminals. 
The Breakfast Club is the latest addition to Gatwick's growing food scene, having debuted its first airport restaurant in the north terminal last week. Open from 4am to 10pm, you can scran from their famous brunch menu at (almost) any hour. 
For a slightly more elevated pitstop, Vagabond Wines have got you covered. In the south terminal, take your pick from the South Downs Bar, an exclusive-to-Gatwick location that serves small plates and a variety of English wines, or Vagabond Bar & Kitchen, which features a self-pour wine station. 
Lastly, for those departing at an ungodly hour seeking a bit of comfort food, look no further than the new, supersized, 24-hour Greggs. A steak bake at 3am? Yes, please. 
This addition in particular was welcomed by many. On the matter, Time Out's Food and Drink Editor Leonie Cooper said: 'Finally, a decent alternative to the 6am airport Wetherspoons breakfast pint. Thank you for your service, Greggs.'
Listen to 'Love Thy Neighbourhood', Time Out's brilliant new podcast.
Stay in the loop: sign up for our free Time Out London newsletter for the best of the city, straight to your inbox.