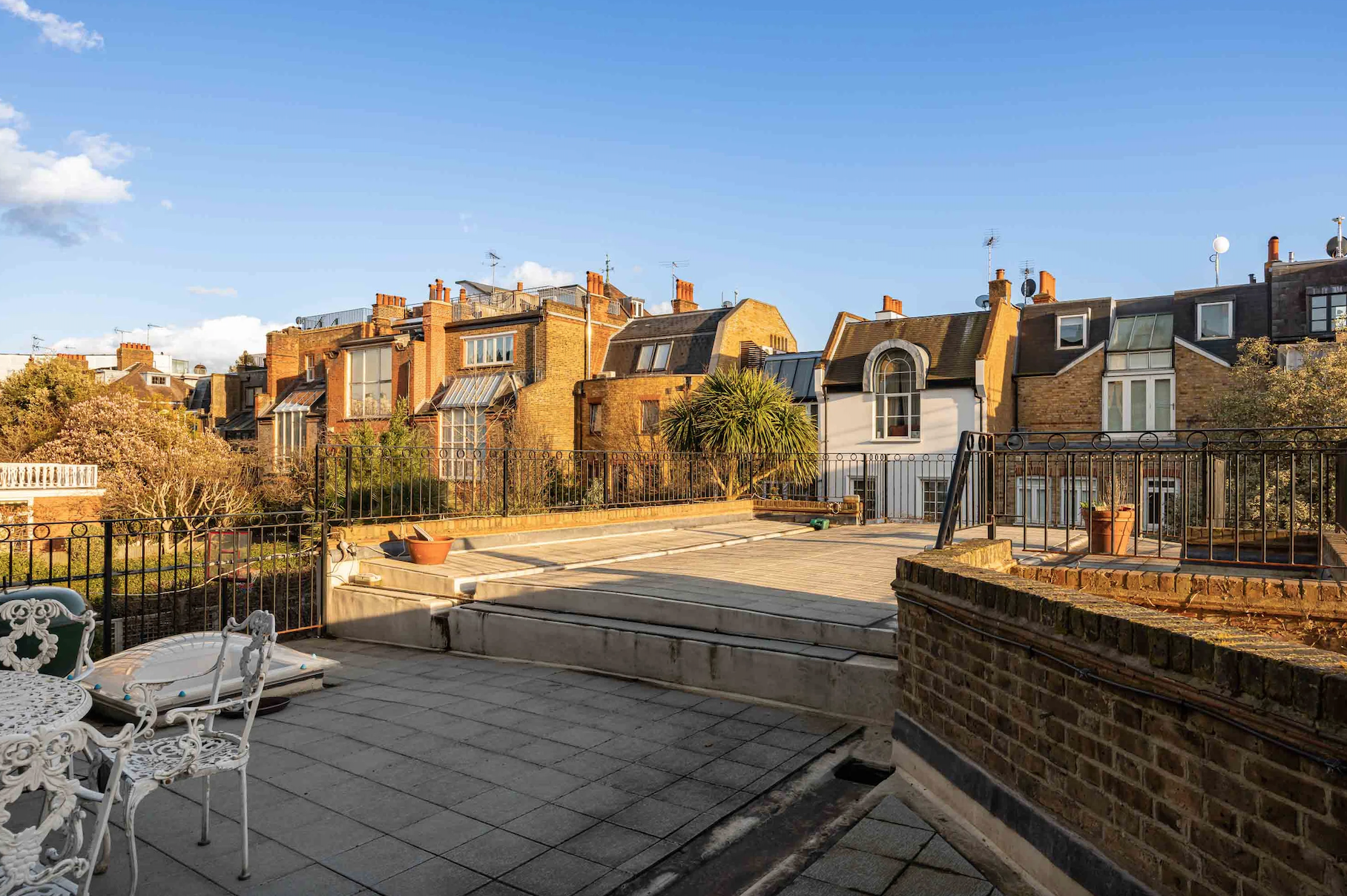 One for the aspiring novelists here. If you've got £11.95 million in the bank, you could buy this five-story Kensington townhouse with a blue plaque. It has a storied history, with a number of literary residents living under its roof over the years. 
First World War poet Siegfried Sassoon lived at the Holland Park mansion between 1925 and 1932, writing two novels during his time there.  In the early twentieth century, the property was home to the Llewelyn Davis family, whose children inspired JB Barrie to write 'Peter Pan'. Later, it was also occupied by the portrait artist Harold Speed, who built a large south-facing studio which is now a living room that stretches out into the garden. More recently, the property belonged to a newspaper editor. 
The five-bedroom bohemian boudoir also has four bathrooms, a large garden, two reception rooms, a wine cellar and roof terrace which looks like the ideal spot to quaff a few gin and tonics while hosting a literary salon.
On the property's listing, which is managed by Russell Simpson estate agents, it says: 'The property retains many of its traditional features, including elegant cornices and mouldings on the ceilings, as well as the carved stone fireplaces.'
The lucky buyer of the house will be able to work on their magnum opus looking out at the stellar views of Campden Hill Square, just a short walk from Notting Hill and High Street Kensington. 
Which member of the literati with suitably rich parents will be the next proprietor of this grand house?
A first edition Shakespeare text from 1623 has gone on display.
A massive manor house that inspired James Bond is up for sale.