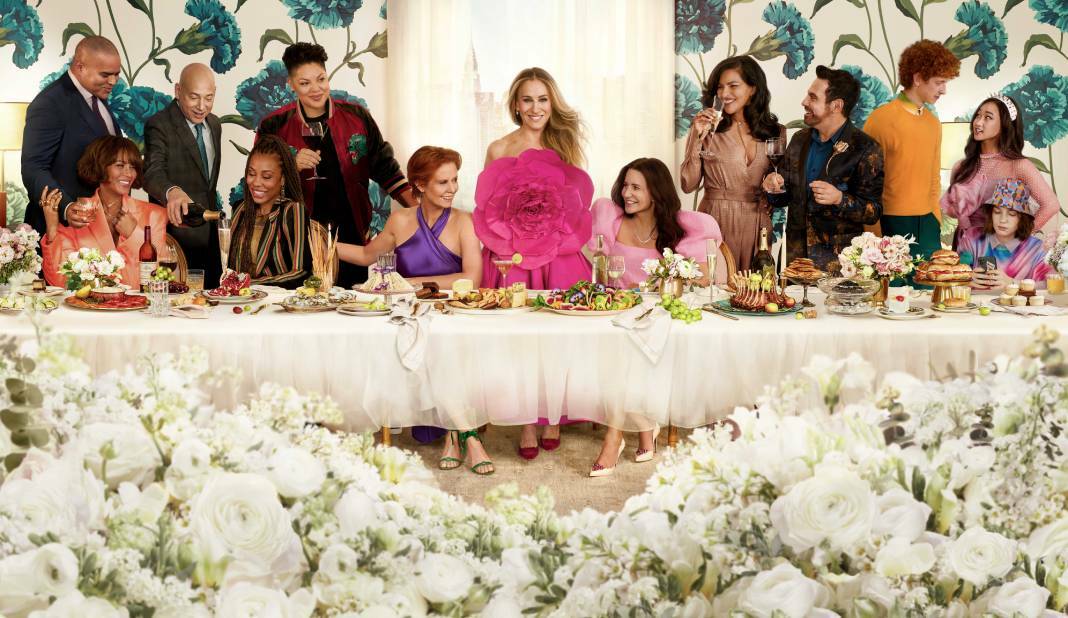 To misquote Carrie Bradshaw, nothing lasts for ever – apart from 'Sex and the City'.
To celebrate the show's 25th anniversary, and an impending second season of SATC spin-off 'And Just Like That…',  an 'immersive fan experience' is opening in London, a Blahniks-propelled stroll from Piccadilly.
It's called – deep breath – 'And Just Like That… It's Been 25 Years, A Sex and the City Experience' and it's taking place at 48 Regent Street. Fans can expect 'an immersive journey through the world of the show' in all its Manhattan-y glory. 
Yes, there will be cosmopolitans, as well as a chance to take a snoop through a recreation of Carrie's brownstone stoop and apartment, and Insta-worthy photo opportunities in front of her closet and the laptop where all those racy newspaper columns were bashed out. 
The immersive experience will be open to the public from June 20-25. Tickets cost £5 and are available from the official site.
Season 2 of 'And Just Like That…' marks the return of Kim Cattrall's Samantha, after a major falling out with Sarah Jessica Parker – although you will not see too much of them together on-screen. The feud isn't that over.
It's airing on Sky Comedy and Now TV on June 22.
A new exhibition is coming to London to celebrate Wes Anderson's 'Asteroid City'.