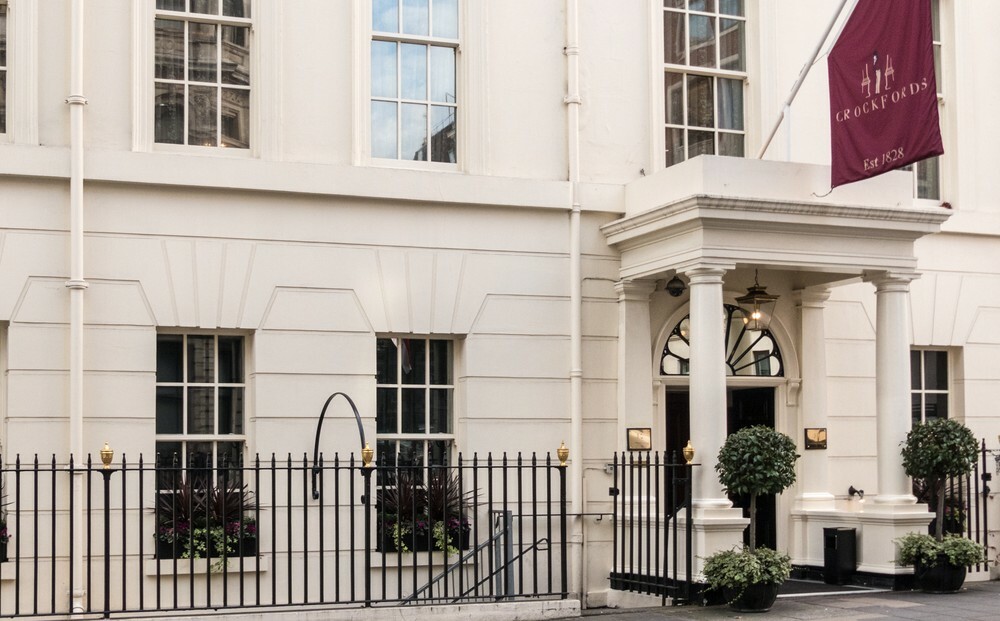 Us mere mortals will probably never get the chance to glimpse inside London's poshest casinos — these places are for the elite and upper-crust circles of society only. But for one casino, its exclusivity has proved to be its downfall. 
The UK's oldest casino, the Crockford Club in Mayfair, has folded and is due to be closed because it has apparently struggled to attract the high-end tourists it was once used to. Now, its 100 employees face either redundancy or relocation to other sites owned by Genting Casinos. 
Crockfords Club, now worth £80 million, started out in St James's Place and was opened by a fishmonger in 1828. Gambling became a very lucrative business in the seventeenth century and after luring dozens of aristocrats into his exclusive club, William Crockford became one of the richest self-made men in England. 
It's not the only swanky casino forced to shut its doors in recent years. The Ritz Club closed back in 2020 and The Clermont closed in 2018 (though temporarily reopened again in 2022). 
Paul Willcock, president and chief operating officer of Genting Casinos UK, said: 'As we have previously announced, there are a combination of factors which have put high-end London casinos at a competitive disadvantage to other global market places and this has led to an unsustainable future for Crockfords in Mayfair.'
Listen to Time Out's brilliant new podcast 'Love Thy Neighbourhood': episode 12 with Paul Feig in Mayfair is out now.
Stay in the loop: sign up for our free Time Out London newsletter for the best of the city, straight to your inbox.