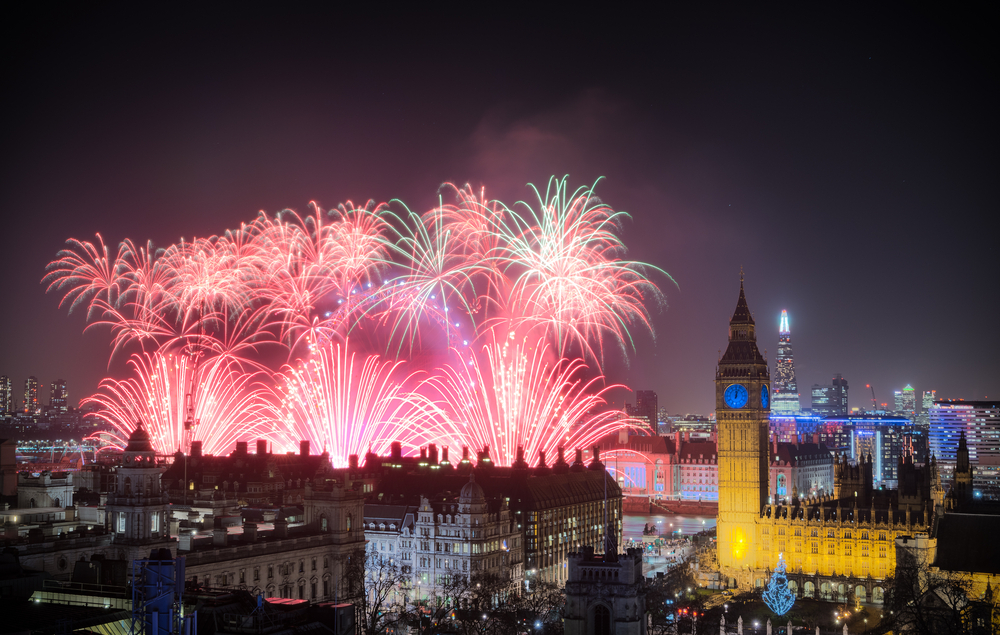 If you were planning on getting your mitts on a ticket to London's legendary Thameside New Year's Eve fireworks display this year, prepare for it to cost quite a bit more than before. Today (October 27), it's been announced that the price of tickets to the Victoria Embankment on NYE will go up by a whopping 33 percent.
Tickets for last year's show cost £15, but this year they'll be £20. As per last year, there'll be a ticket limit of four per booking. In total, more than 100,000 tickets will be available.
Ticket sales for the display go towards funding it – and even then, ticket revenue doesn't come close to covering the total cost of the event. Last year the NYE show cost City Hall £4.3 million, of which just £1.3m was covered by ticket sales.
It's worth noting, however, that even with a price increase of one-third, London's NYE display is still worth every penny. All those merry people, all gazing up at a fireworks show that never fails to be spectacular? It's certainly still worth 20 quid. Or you can just watch everyone else having fun on TV, like 11 million did last year. 
If a £20 doesn't put you off, the first batch of tickets will go on sale next Friday (November 3).
Did you see that this is the full list of London Christmas light switch on dates confirmed so far?
Listen to Time Out's brilliant new podcast 'Love Thy Neighbourhood': episode 12 with Paul Feig in Mayfair is out now.
Stay in the loop: sign up for our free Time Out London newsletter for the best of the city, straight to your inbox.