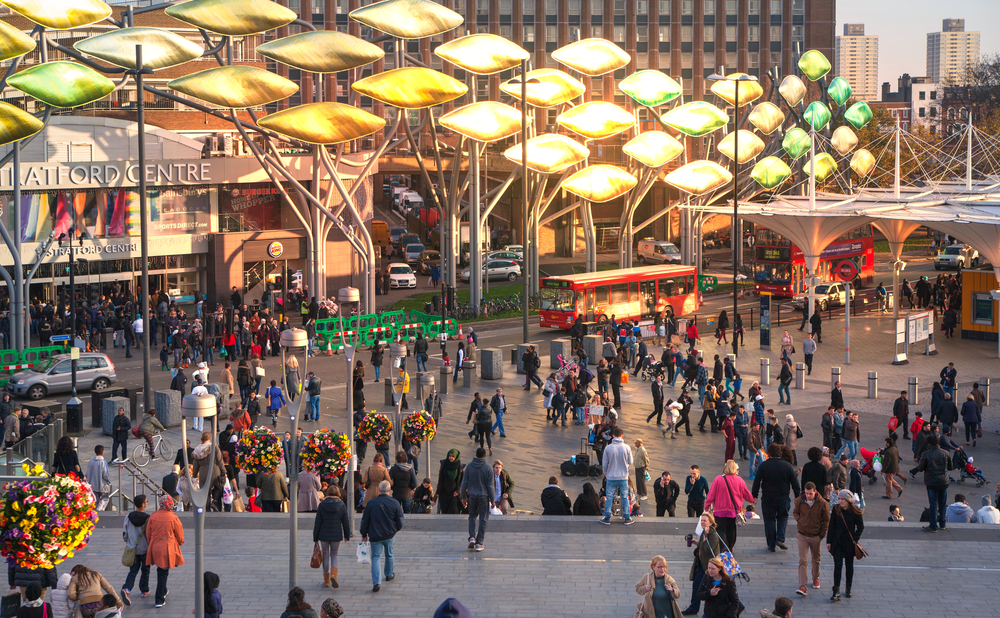 To many, Stratford is a soulless wasteland, full of high-rise buildings, chain shops and restaurants and absolutely no character. But according to one magazine, it's now the cultural capital of London. Each to their own, eh? 
Forbes has declared Stratford London's new cultural centre. In an article, Forbes lauded the east London spot for boasting luxury hotels, good transport connections and a massive shopping centre, which has a John Lewis, a 24-hour casino and a Vue cinema. Not exactly the stuff of cultural dreams. 
The article also notes that Stratford has the shiny Queen Elizabeth Olympic Park, the Abba Arena, and the ArcelorMittal Orbit – a very big slide that was designed by Anish Kapoor and Cecil Balmond. All of these things are great, but if you compare it to the West End, with its superlative theatres and shops, or South Kensington with its world-class museums, the east London former industrial site doesn't really hold up. And don't even get us started on the architecture. 
But we will give Stratford one thing – a new outpost of the V&A will open there in 2024, which will hold an 80,000-item archive dedicated to David Bowie, among other things. Plus, a brand new UCL campus came to the area earlier this year, bringing a wave of young minds to breathe fresh life into the area. 
While we'll take Forbes' words with a pinch of salt, Stratford is certainly on its way to becoming the cultural hub it wants to be. 
Did you see that you can ride vintage red buses in London for free next week?
Listen to Time Out's brilliant new podcast 'Love Thy Neighbourhood': episode 12 with Paul Feig in Mayfair is out now.
Stay in the loop: sign up for our free Time Out London newsletter for the best of the city, straight to your inbox.