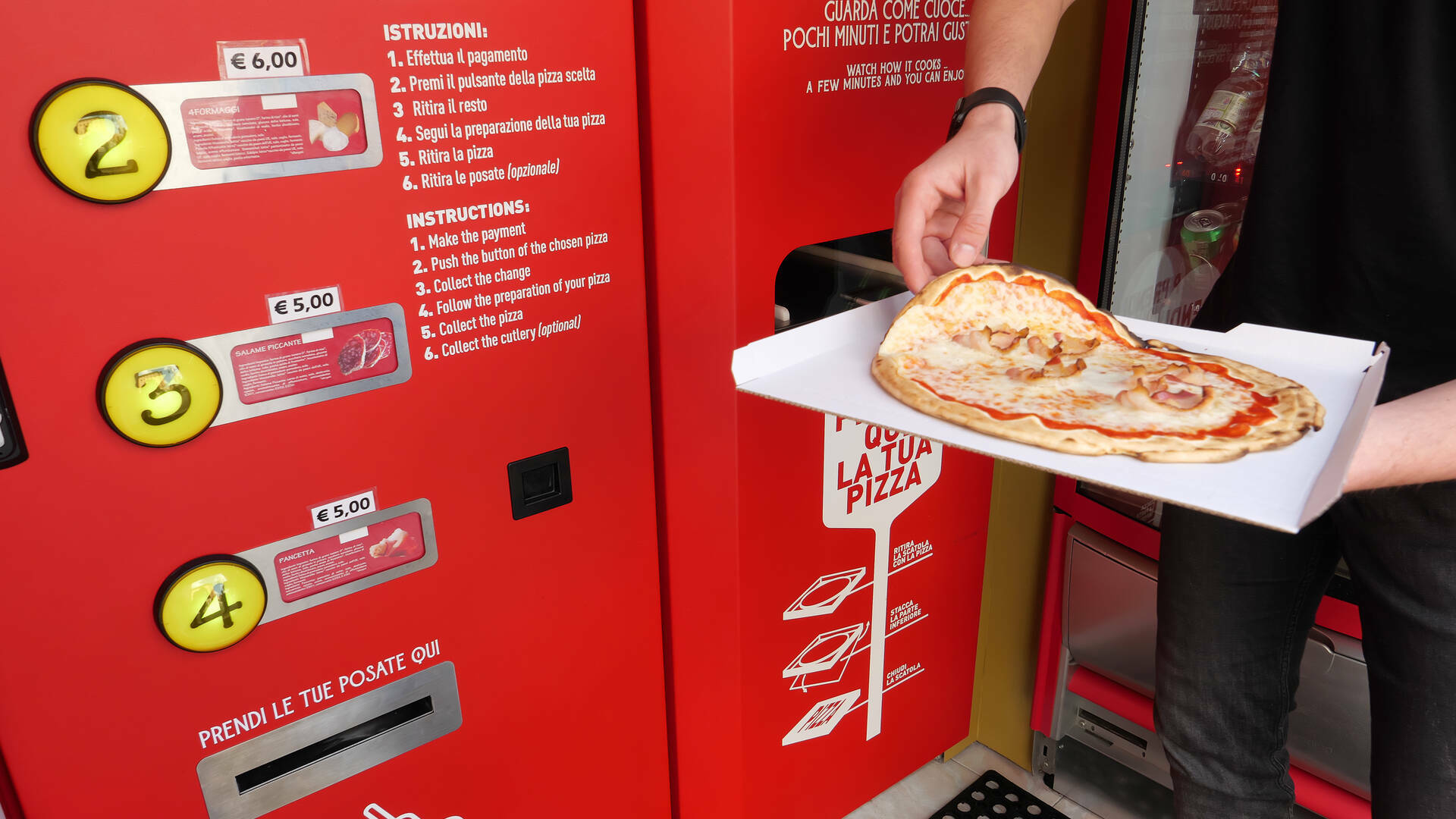 Pizza is – and we have very much done our own research on this topic – the perfect food. 
From the form and the taste to the overall ease of munching, these circular, doughy slabs of cheese and tomato should be treated with the reverence they deserve. Which is why news of a pizza vending machine has us simultaneously thrilled and terrified. 
Revolution Pizza has opened up four such machines in and around London. Angel, Plumstead, Croydon and Hanwell are now all home to these potentially chaotic creations of convenience. There are only two types available – margherita and pepperoni – and they promise your pizzas will be ready in five minutes.
After a tense five mins, the machine will dish out a cardboard pizza container with a metal lid and inside should be a piping hot pizza. It costs £10 for a margherita and £11 for pepperoni.
Is this future? Potentially! Should we be scared? Definitely! All hail our new pizza-making overlords. 
Did you see all the best new London restaurant openings in August?
Plus: HS2 could threaten one of London's best Indian food streets.
Time Out's brilliant new podcast, 'Love Thy Neighbourhood', is out now. Listen to the second episode with Chloe Petts in Streatham.
Stay in the loop: sign up for our free Time Out London newsletter for the best of the city, straight to your inbox.