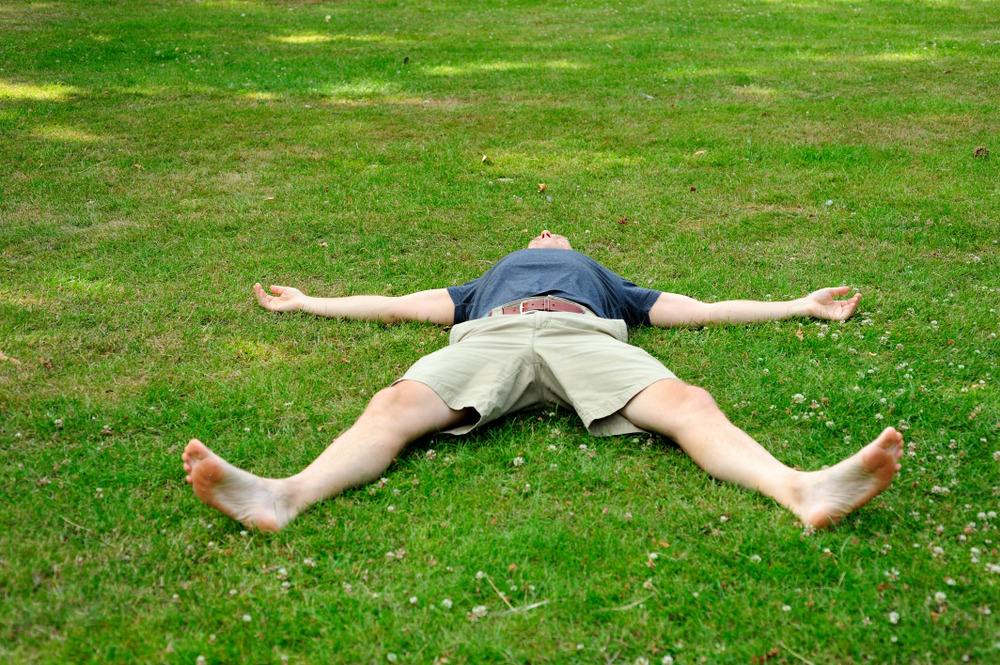 London is pretty stressful, right? In fact, complaining about stress – that annoying neighbour playing hardcore techno right under your bedroom ceiling every night or the mindfuck of trying to exit any Central line platform at Oxford Circus – is a time-honoured London pastime.
But if you were forced to relax and then timed on how long it takes you to reach a calm level of zen? Well, that might well sound like the most disquieting experience of them all. However, in the name of peace and tranquillity, that's exactly what's coming to London this month. 
The Extreme Relaxing UK Championships will be landing in the Kia Oval, a venue usually known for anxiety-inducing cricket matches. It's Europe's first-ever competitive event dedicated to relaxing and involves 30 frazzled people going head-to-head to see who can achieve a relaxed state against the clock in the face of stressful 'obstacles'. 
Each contestant will have their resting heart rate taken before competing in three heats. They'll be tested, scientifically, for their speed at relaxing and their ability to recover from stressful surprises like car alarms and jarring TV clips, presumably playing scenes like accidentally cc'ing the wrong person into a *sensitive* email chain or being made to re-watch the Lionesses' penalty shootout against Nigeria in the Fifa World Cup this week. The winner will be able to take these fraught experiences in their stride and reach a state of calm in the fastest time possible. 
It may all sound a bit wild, but the championships have a lot of legit science behind them. South Korea has already hosted its own competitive relaxing competitions and Dr Jamie Barker, a sport and exercise psychologist at Loughborough University who has spent years researching relaxation within the context of sport and exercise psychology, has curated the event. He's hopeful it will become recognised as a genuine competitive sport in the future.
Dr Barker is of the belief that there's an increasing need for people to start scheduling relaxing into their lives and, with a study this year finding that nearly half of British workers are at risk of burnout, maybe he's onto something. 
If those yoga classes aren't cutting it, you can sign up for a slice of the Extreme Relaxation action. A ballot to apply to be one of the 30 lucky competitors in the championships will be open until midnight on August 15. Just try not to get too stressed about it if you don't get picked, yeah?

The first Extreme Relaxing UK Championships take place on August 20 at the Kia Oval. People can apply up until August 15 at midnight here.
Did you see that west London could be getting a ginormous, 12-storey cube?
Time Out's brilliant new podcast, 'Love Thy Neighbourhood', is out now. Listen to the second episode with Chloe Petts in Streatham.
Stay in the loop: sign up for our free Time Out London newsletter for the best of the city, straight to your inbox.