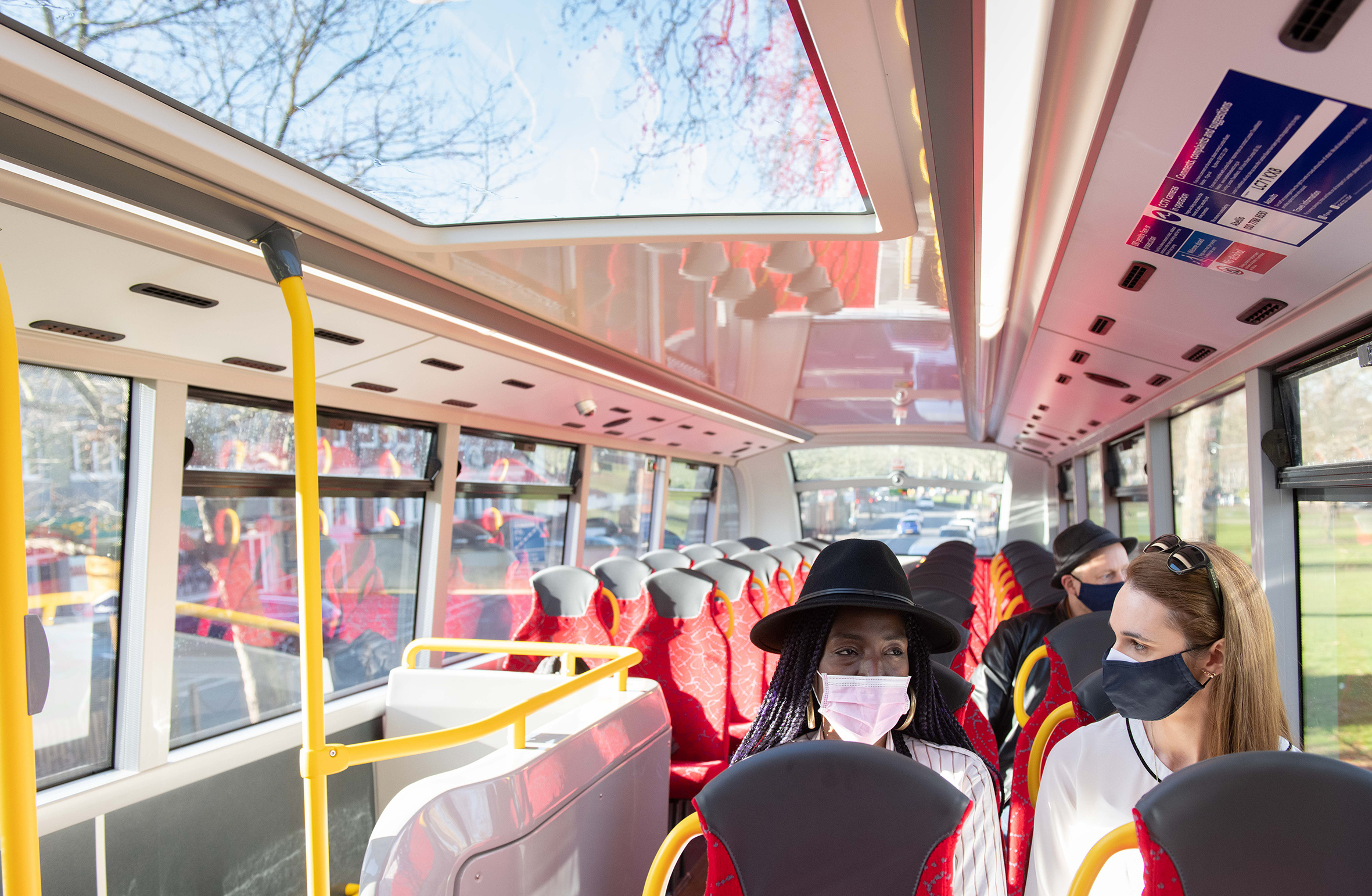 Talk to any seasoned bus traveller and eventually the conversation will turn to London's biggest transport shortfall. Want to get into the centre of town? A doddle. But if you want to get between different suburbs, you're in for hours of tedious travel on buses that pootle through endless residential streets with all the urgency of a hungover snail.
Thankfully, all that could change. The 'Superloop' is a proposal for a zippy new bus network designed to make it easy to get between outer London boroughs, with provisional designs showing new bus routes that link up to form a circle. Its express buses will have fewer stops, ensuring quicker journey times, and connecting key stations, town centres and schools. It could add an impressive 4 million kilometres to London's bus network, making it easier for locals to commute, visit family and friends or do their shopping without hopping in the car. The areas that will benefit include Harrow, North Finchley, Walthamstow, Royal Docks, Bexleyheath, Bromley, Croydon, Kingston and Heathrow. 
This bus-related bounty is the result of another mayoral brainwave, the ULEZ (Ultra Low Emission Zone), which means that drivers in vehicles that produce higher levels of emissions have to pay £12.50 per day to drive in London. The ULEZ hasn't always been the most popular with London residents, so the news that it'll be extended across the whole city in August 2023 has been pretty controversial. This new bus network is designed to mollify angry car users, by giving them more options for getting around. And in common with the ULEZ, it will also reduce emissions, helping to keep London's air sweet.
Still, it won't keep everyone happy. If you think the proposed Superloop is less than super, you've got a chance to have your say during TfL's consultation period. Want an easy route to your nearest big Asda? Think it's a scandal that Richmond is being left out in the cold? It's time to write in. Or just sit tight and wait for London to become a more planet-friendly place, courtesy of our lumbering but lovely friend the bus. 
We're giving away 100 tickets to the Sony World Photography Awards this year.
This epic bus trip will take you from Istanbul to London (via 22 countries)