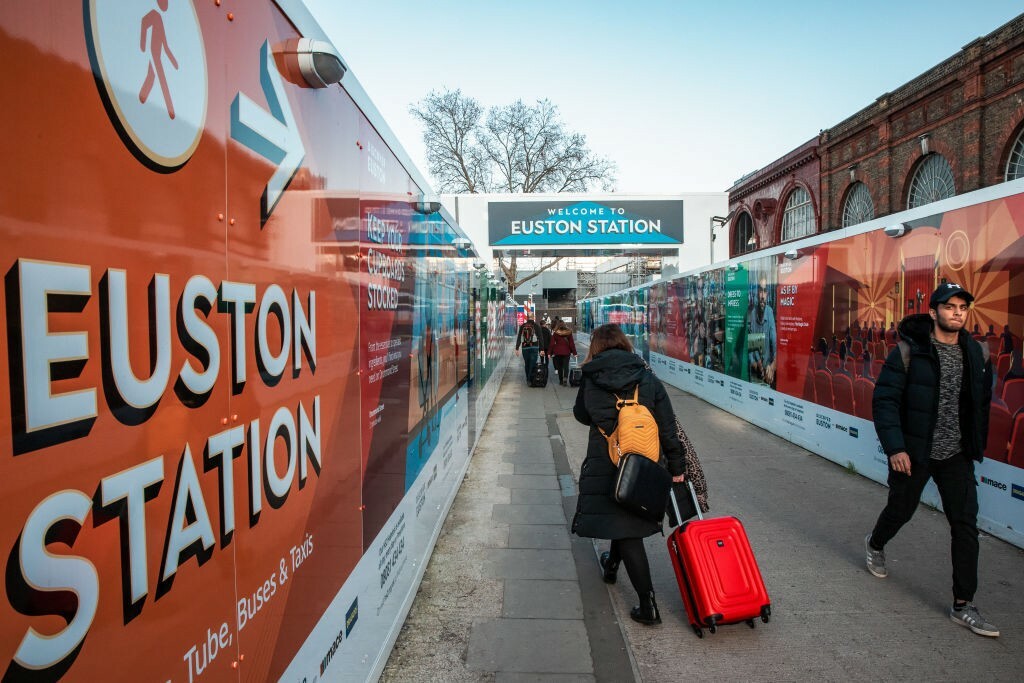 The beleaguered traders of Drummond Street have had more seriously bad news this week. Mammoth HS2-related construction works are already making it harder for punters to visit longstanding, much-loved local curry spots like Diwana Bhel Poori House. And now, both the budget and the timeline for the new HS2 station and Euston have ballooned out of control.
In 2020, the new ten-platform terminus at Euston was budgeted at £2.6bn, but now that's nearly doubled to a whopping £4.8bn. According to the National Audit Office, this increase is attributable to both serious issues with the design, and rising inflation. But in even worse news for locals, the timeline has also been thrown out of whack. Originally, HS2 was set to get to Euston by 2026, but now it won't arrive until 2041, making for decades of disruption.
To add to the chaos, it's also now uncertain whether Euston will even be the terminus for HS2. This London to Birmingham route may end up terminating at Old Oak Common instead, which is a 14-platform station planned for Acton. Levelling-Up secretary Michael Gove has refused to guarantee that HS2 will terminate at Euston as planned, saying yesterday that there is a debate about the route's ongoing destination. This follows a government announcement earlier this month that it will prioritise getting initial HS2 services between Birmingham Curzon Street and Old Oak Common up and running by 2033, in a plan to minimise this project's spiralling budget. 
That means that the HS2's connection between London and Birmingham will be much less smooth than promised, with travellers forced to change onto the Elizabeth Line at Old Oak Common to get into central London, at least in the shorter term.
Overall, the HS2 project is estimated to cost a £100bn. Is it really worth it? With delays and setbacks affecting every part of this massive transport scheme, it's certainly going to be a long road until the promised speedy North-to-South rail connections materialise. And a long time until Drummond Street returns to being a peaceful spot to stuff yourself silly with tasty dosa, too. 
TfL plans to spend £4 million naming each London Overground line
Finally, a chance to peek inside British Museum's famous domed reading room