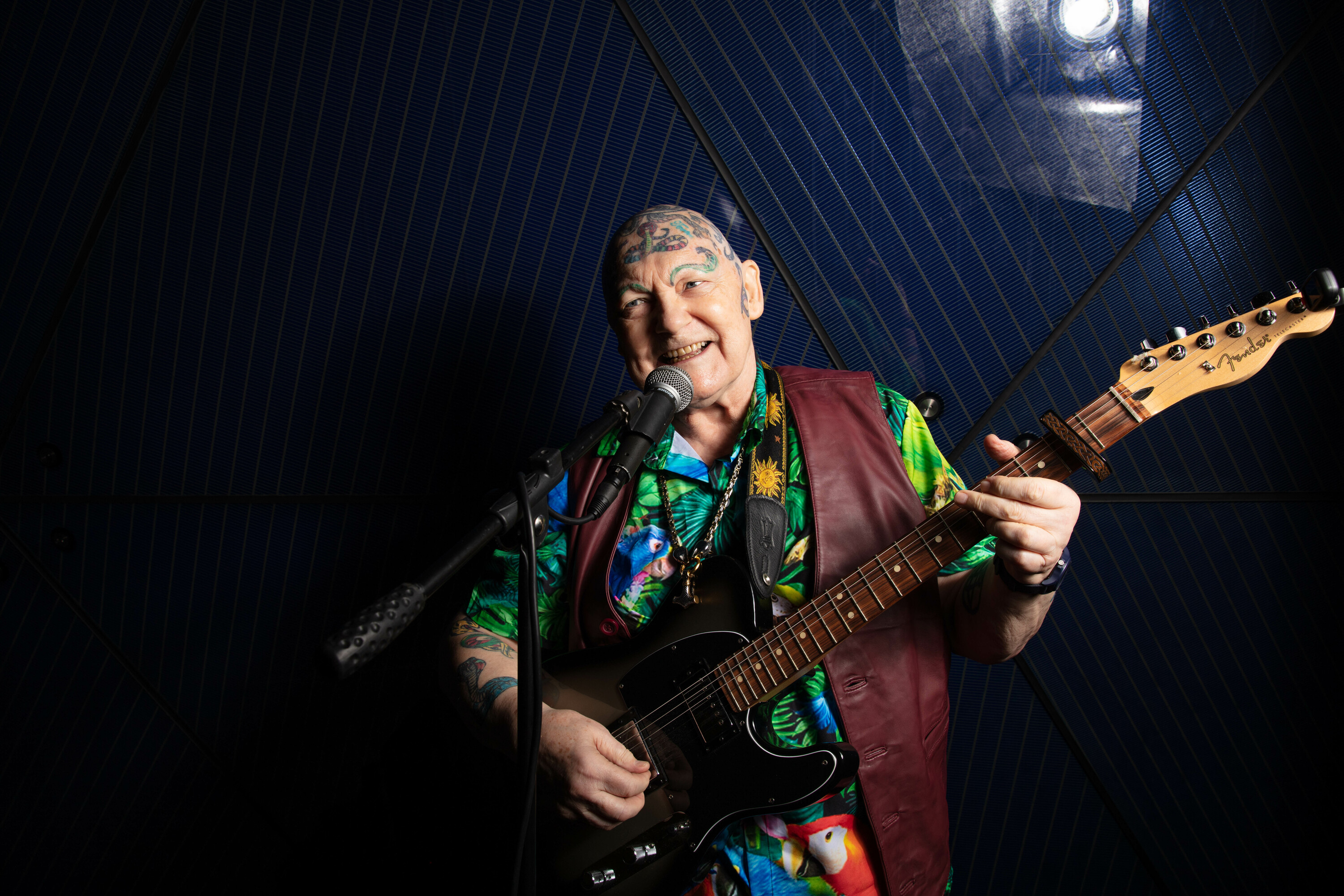 Do you have what it takes to be a tube busker? It's not as easy as it looks. Being a public performer requires hardiness, stamina and a voice (or instrument) loud enough to be heard over rattling tubes and crowds of commuters. But if you think that could be you, you're in luck. For the first time since before the pandemic, TfL is auditioning for potential buskers on the Underground. 
Marking 20 years since the TfL licenced busking scheme opened, they're now looking for fresh talent to perform in tube stations. You could be one of the first buskers on the Elizabeth line too, as pitches for the purple line are officially open. 
To become a station musician, you'll have to enter a fierce competition. Auditions will take place in early 2024. Then, shortlisted musicians will have the opportunity to show off their charisma, nerve and talent by performing to a panel of musical experts and TfL operational staff in a busy station environment. They will be judged on technical ability and audience response. Sounds stressful!
In a statement, TfL said it was looking for 'musicians of all genres … to reflect London's cultural diversity'. There are currently more than 200 registered buskers across the London Underground, and this is the first time auditions have been open since 2017. 
Emma Strain, TfL's Customer Director, said: 'From the Jam to The Kinks' "Waterloo Sunset", London has a long history of inspiring and celebrating music, and as we enter our busking programme's twentieth year, I can't wait to hear the songs of a whole new generation of buskers.'
Applications for the London Underground Licensed Busking Scheme close at 5pm on Friday December 22. You can apply online now here.
Finding London's Next Top Busker, brought to you by Time Out
Buskers on public transport can really put a smile on your face, and we've always been fascinated by the process behind who gets to perform at TfL's stations. We covered the last round of auditions way back in 2017 and even popped along to see what the audition process is like. 
Did you see that 10,000 London homes will soon be warmed by waste computer heat?
Plus: Brixton tube station has a spectacular new public artwork.
Listen to Time Out's brilliant new podcast 'Love Thy Neighbourhood': episode 12 with Paul Feig in Mayfair is out now.
Stay in the loop: sign up for our free Time Out London newsletter for the best of the city, straight to your inbox.